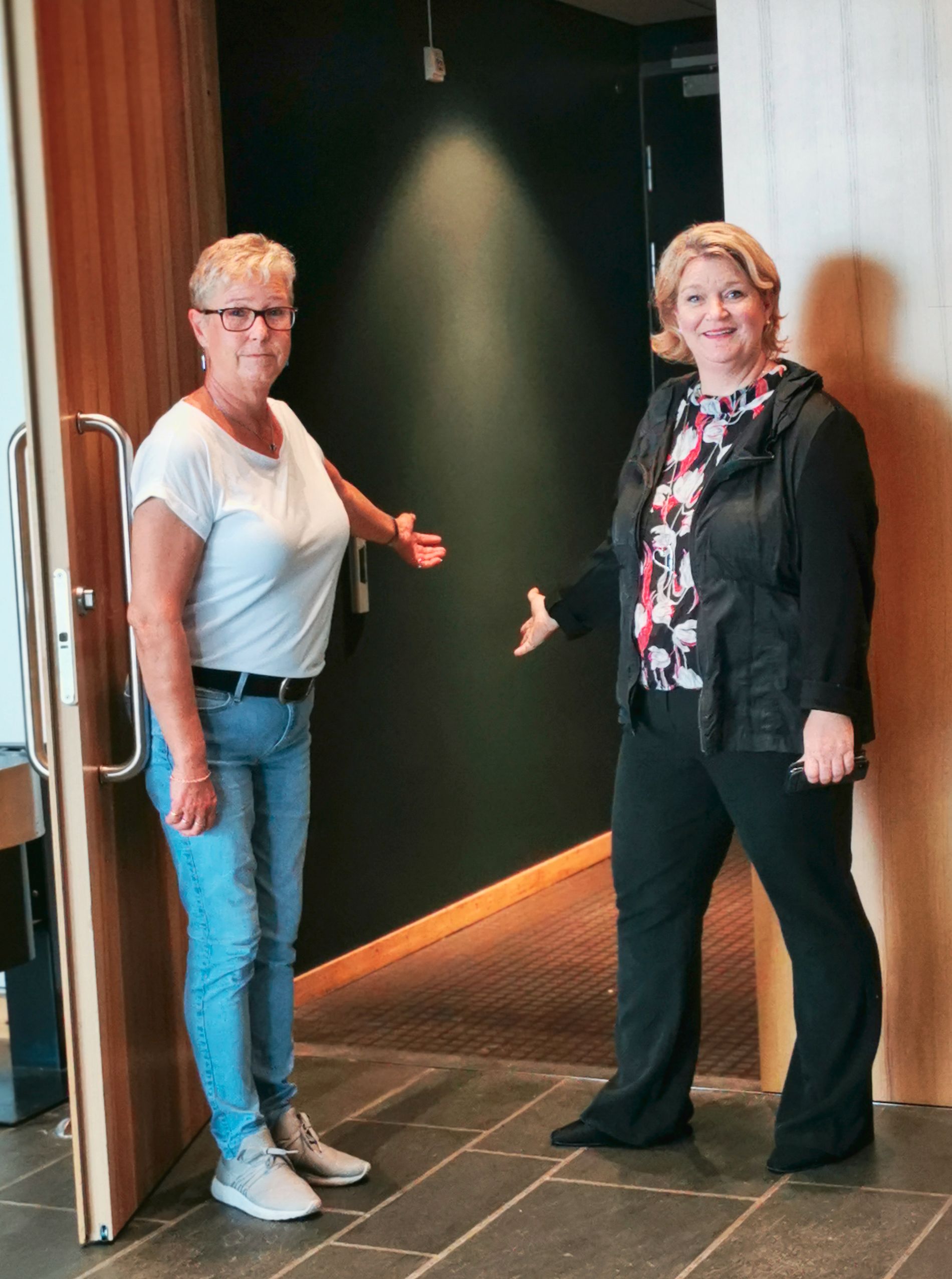 Buer Amatør og Barneteater turns 30, but the crown pandemic forced them to postpone the great anniversary musical. The theater is still putting on a show this fall, with Sparebanken Sør as a supporter.
Advertiser content produced by Schibsted Partnerstudio
– We are very happy that our children meet and do theater. Yes, I call them all of our children! Gitte Jensen Engh says with a big smile.
"Barna" are the 40 artists between the ages of 10 and 28 at Buer Amatør og Barneteater, who she and her husband Lars started thirty years ago. Since then, the theater has almost become an institution to be reckoned with in Skien. Every fall, they have a big production in Ibsenhuset, which often draws 800 spectators to each performance. However, when the corona pandemic hit, the number of spectators had to be reduced considerably and ticket revenues plummeted.
– The corona pandemic has presented us with great challenges and we had to postpone the anniversary musical planned for this fall for financial reasons, says Gitte Jensen Engh.
Instead, the theater decided to stage Astrid Lindgren's Pippi Longstocking. With a much smaller budget and fixed expenses related to stage production and rental, it was a challenging project.
– The costs of putting on a show are great. We hire a director and a musician for the productions, but otherwise we do everything on a voluntary basis, says Jensen Engh.
Received the support of Sparebanken Sør
The joy was great when Nina Frivold, mother of a child in the theater, was able to say that the request for a monetary gift from Sparebanken Sør had been granted. The theater received 50,000 crowns, which became a major driving force.
– The support means an incredible amount and it means that we can lower our shoulders a little. It will be Pippi Longstocking this fall, with proceeds going to next year's musical, says Gitte Jensen Engh.
This is the first time that the theater has received support from Sparebanken Sør.
– They do a lot for children and young people, which is also our main area of ​​focus. The best thing about Buer is the inclusive environment, everyone is welcome here, says Nina Frivold.
That theater should be a low-threshold offering, without auditions or acting pressures, has been a basic idea from the beginning.
– The unity here is strong, and we see that children grow up to be able to stand on stage in a professional setting. We are concerned with providing quality, but on children's terms, says Gitte Jensen Engh.
Here you can request financial support
– Waiting for many
– Buer's theater for children and fans has a fervent commitment that we have noticed, says Frode Halvorsen, regional bank manager of Sparebanken Sør in Skien.
Sparebanken Sør is the largest bank in the region and has given gifts to teams, associations, sports and culture for almost 200 years. They hope to continue to do so for at least two hundred new years.
– We have a special focus on children and young people. The goal is for gifts to benefit and delight many, and we often support projects that are based on volunteering, says the governor of the regional bank.
When the theater requested support for its 30th production in October, the bank didn't mind asking.
– It's a lot of fun to contribute to something that means both the athletes and the people of Skien.
Large width
For several years, the bank has provided small and large monetary gifts to the local community to stimulate engagement and development. The biggest gift was almost a million crowns for the bells of the new church in Porsgrunn, which was built after the old one caught fire in 2011. Various cultural, sports and outdoor associations have also received support.
– It is good to receive feedback that the support has been crucial for the implementation of the project, says Halvorsen.
Gift requests are processed multiple times during the year and the banker has the following request:
– Find your way!

www.aftenposten.no