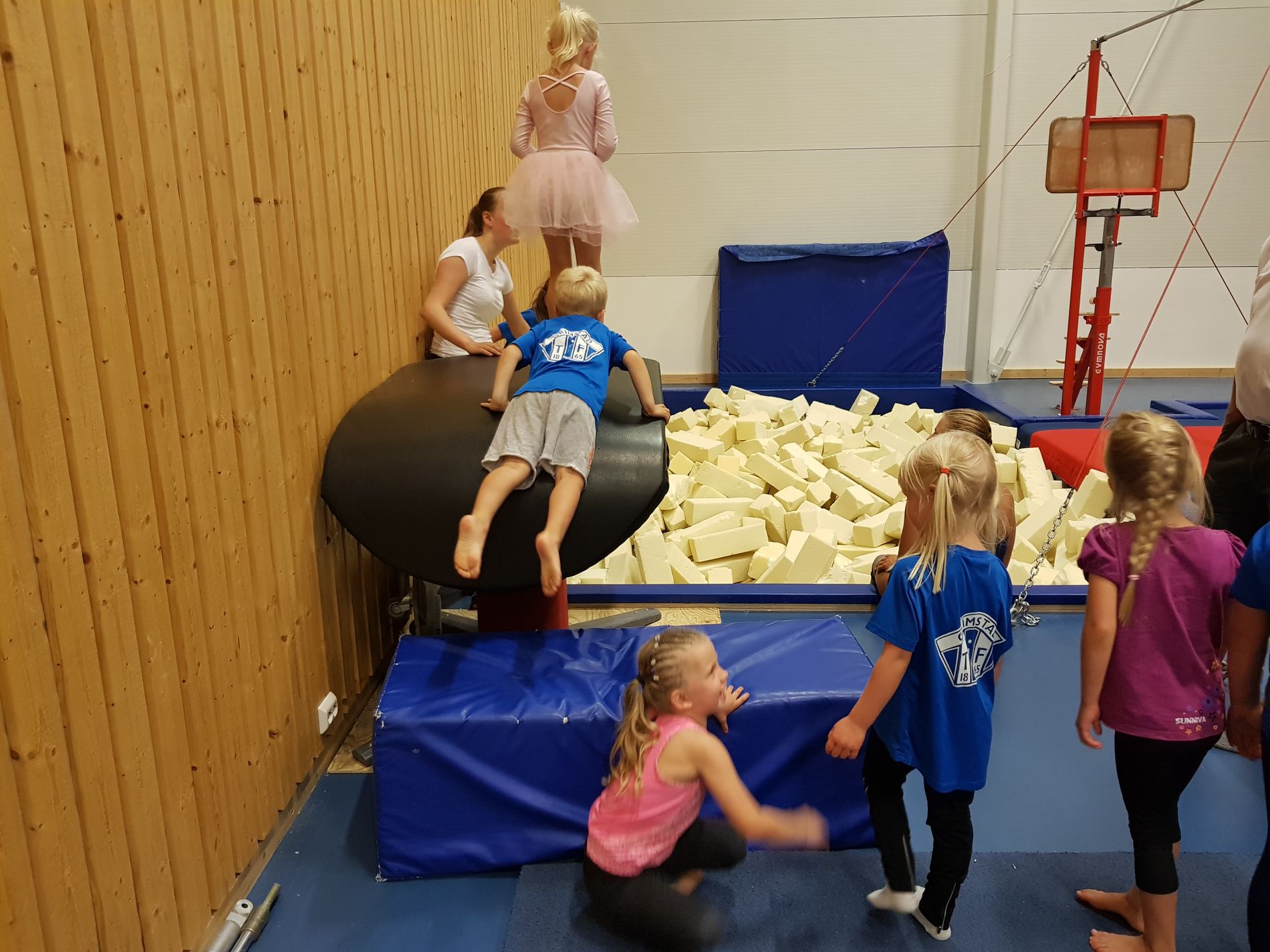 The Grimstad Sports and Gymnastics Association thanks Sparebanken Sør for offering its members new gymnastics equipment of the best quality.
Advertiser content produced by Schibsted Partnerstudio
– The support we receive from the bank means a huge amount for us to maintain the good activity. Without these funds, we would have had to wait to invest in the equipment that we can offer to our members, says Anne Kjersti Wiig, general manager of the Grimstad sports and gymnastics association.
The club, which started in 1865, has recently received a monetary donation of NOK 230,000 from Sparebanken Sør, which will be distributed over the next three years. Donations are used, among other things, to renew the equipment of the club, which has around 700 members.
– All of our gear is in the hallway, and with many people using it on a weekly basis, it will eventually wear out. Among other things, we will buy new foam blocks that children can safely land on when on tour, says Wiig.
Central taxpayer
Sparebanken Sør has been a major supporter of the Grimstad sports and gymnastics association since they got their own hall, Iglandshallen, in 2013. Then the bank supported the construction of the hall with a significant amount. Last year, the club received funds to invest in toddler kits for the youngest members, who are 3 years and older.
– With the good help of Sparebanken Sør, we now have a separate room with rings, minitrapolina and mini counter for the little ones. In the long term, we have plans to expand the climbing wall and get more rib walls, says Wiig.
She can warmly recommend others to request donations from Sparebanken Sør.
– They are a good supporter of teams and associations in Sørlandet. We are very happy that Sparebanken Sør supports us. They are very generous and decent.
Here you can request financial support
Important volunteer work
Monica Igland, Deputy Banking Director at Sparebanken Sør in Grimstad, appreciates the club's praise.
– It is very nice to know that the gift is very useful. We are happy to be supporters of the club, he says.
There are several reasons why Sparebanken Sør supports the Grimstad sports and gymnastics association.
– This is a large club with many members, and it does important volunteer work in the local community. They provide a good training offer for children and young people, says Igland.
Sparebanken Sør is the largest bank in the region and has given gifts to teams, associations, sports and culture for almost 200 years. They hope to continue to do so for at least two hundred new years.
– For many years we have a strong commitment to society. Through the donation scheme, we want to enrich and create engagement in the local community, says Igland.
Anyone can apply for funding and gifts are given in areas such as culture, sports, competition, education, teams, and partnerships. New applicants are strongly encouraged to apply.
– We give many different measures, but we focus especially on children and young people, says Igland.
The bank receives a lot of positive feedback from both gift recipients and the local community.
– Many of those who work hard are completely dependent on support. We are very proud to have the opportunity to contribute to good initiatives, says Igland.

www.aftenposten.no