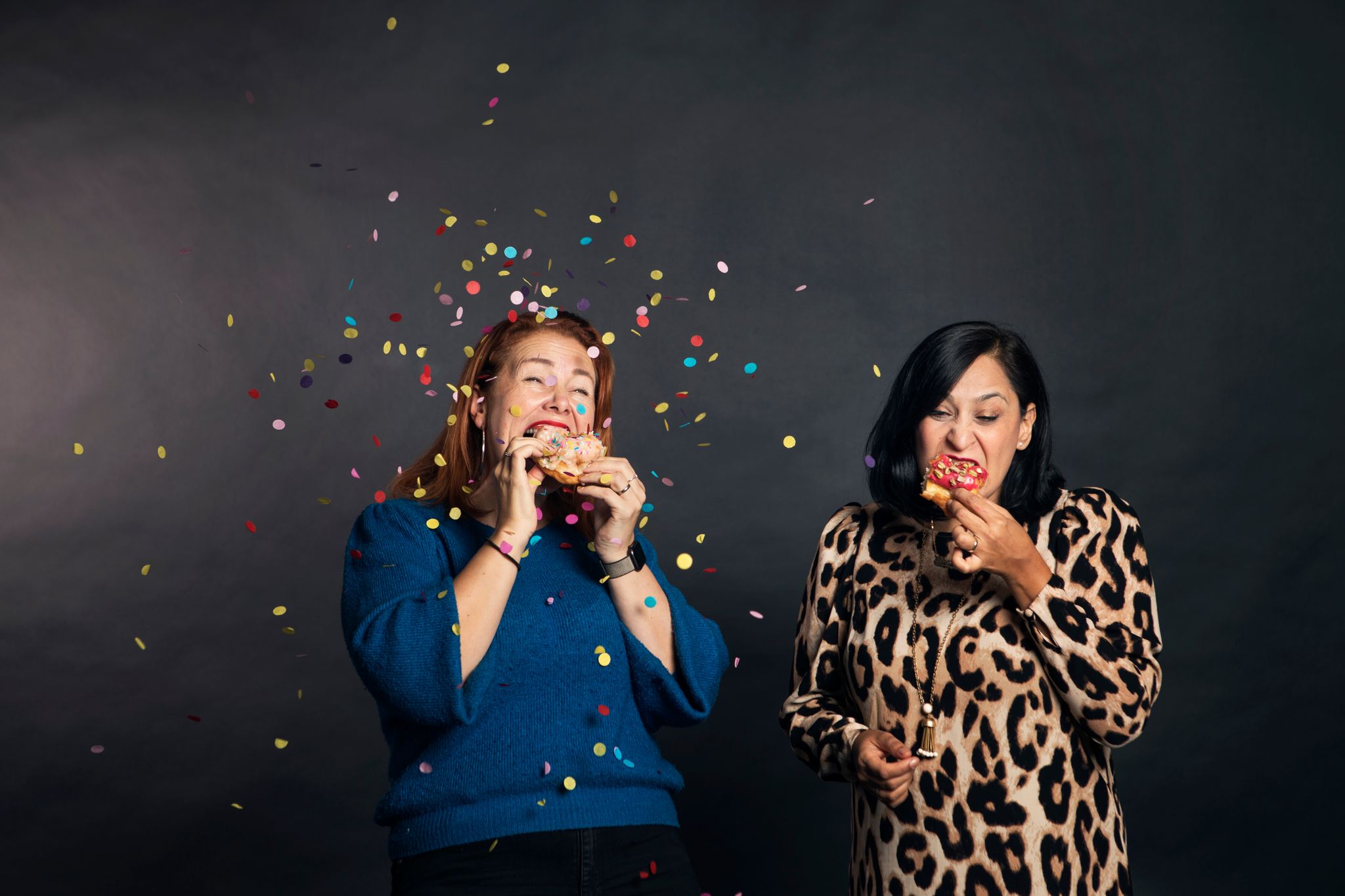 "Best of Oslo" is Aftenposten's selection of the best places and deals in the city. Now you can nominate your favorites.
Here you can nominate your favorites from Oslo.
Which bakery is the best in town? Where can you find the most romantic place in Oslo? With the "Best of Oslo" award, we will find answers to that.
– We look for the places that do not necessarily serve the best and most expensive food, or that have the most beautiful place. We seek the heart and soul of Oslo, says cultural editor Cecilie Asker at Aftenposten.
Together with Oslo commentator Nazneen Khan-Østrem, Asker will lead the jury that seeks Oslo's best interests.
There will be a total of ten categories. The entire population of the city is invited to nominate and vote for their favorites.
See all categories below in the case.
Everyone can nominate
Now you can nominate places and offers in each of the ten categories. The nominations page is open until the end of October / beginning of November.
You can nominate in as many categories as you want.

Each nomination must include a justification. What is special about the place or the offer?

Once the nominations have been made, a jury will select approx. five candidates per category.

The jury will emphasize the reasons why you have written.
As soon as the jury has selected its candidates, we will be open to voting again. It is the locals of Oslo who will vote for the best the city has to offer, category by category.
Jewels to discover of Oslo
Asker and Khan-Østrem encourage everyone to nominate young and old alike. The jury will highlight whether the nominations contain good stories and that they represent the entire city.
– So here it is really important to archive your text a bit when you nominate, and think that you should have a good reason, says Asker.
Selecting the best of the city can bring readers new experiences and new discoveries in Oslo.
– Most people already know that Oslo is a city that offers a lot, but I am absolutely sure that there are gems out there that many do not know, says Asker.
Here you can nominate your favorites from Oslo.
Citywide jury
The jury is made up of ten people who have a strong connection to Oslo.
– We have brought people with a slightly different kind of experience in Oslo. Some have been on stage, some are public debaters, some have been active users of the city, Asker says.
The jury is made up of people from all over the city and of all ages. The youngest is 30 years old and the oldest is 80 years old.
– Each one carries their experiences and their gaze with them. They have lived in Oslo, says Khan-Østrem.
This is the jury
Sandeep Singh (35)

WHO: Host.

I love Oslo because I don't always feel 100% Norwegian or Indian, but I'm always 100% Oslo, the city is my anchor.

Nora Ibrahim (32 years old)

WHO: Development Director of the Oslo company and member of the Oslo filmfond board.

I love Oslo because it is a big but small city, which is experienced as vital and constantly changing, with a lot of fun. As a bonus, we also have the Oslo Fjord and the fields around us.

Ingeborg Moræus Hanssen (83 years old)

WHO: Former film director in Oslo, teacher and retired.

I love Oslo because it is a big city because it is urban with asphalt, opera, cinema and church.

Julie Ilona Reply (30)

WHO: Influences and cookbook author.

I love Oslo because There are so many different and exciting places to eat here, and you can always discover something new.

Erling Fossen (57 years old)

WHO: Author and polemicist.

I love Oslo because the people here are constantly looking for new adventures and have a basic attitude that anything is possible.

Ingeborg Heldal (48 years old)

WHO: Editor at KK.

I love Oslo because it's warm, cold, ugly, pretty, cozy, messy, quirky and inclusive, and it's simply the best city in the world to live in.

Ahmed Mamow (30 years old)

WHO: Comedian and actor.

I love Oslo because this city is too pretty for one person. It is good to share it with others.

Erling Dokk Holm Oak (57)

WHO: NMBU researcher. He writes about architecture and urban development in Aftenposten.

I love oslo because it grows well with its growing pains.

Monica Csango (52 years old)

WHO: Author, director and public debater.

I love Oslo because the people here are my friends and because the city is reaching new and important goals.

Ellen de Vibe (69)

WHO: Adviser.

I love Oslo because it is a compact capital with great urban and natural qualities, beautiful urban space and urban areas full of identity.
These are the ten categories:
01. Store
The clothing store where you want to try everything. The florist with the nice person behind the counter. Which store would you recommend other Oslo citizens to visit? This category is broad and all types of stores can be nominated.
---
02. Wine bar
Natural wine, classic wine, food wine. Oslo has a long list of wine bars. They all have their uniqueness. Which of the city's wine bars do you think offers the best experience?
---
03. Experiences for children
Outdoor display or indoor magic? In which part of the city do we find the best Oslo experience or activity for the little ones?
---
04. Scene
From the stages of the local theater to the concert halls in the city center: once again, the city is full of music, performances, dancing and stand-up. Which scene has the most impressive program, the best atmosphere and always in a good mood?
---
05. Markastue
Where can you find the best bowls, the friendliest people and the best location in Oslo-marka? In this category, we stop at the limits of the municipality of Oslo.
---
06. Association
In this category you can nominate everything from the sports team with the incredible spirit of hard work to the local stamp club that meets on the block where you live. Which association is the best in Oslo?
---
07. Most romantic place
Do you and your girlfriend have a favorite place to go when it comes to cultivating romance? Nominate the venue and spread the love even more!
---
08. Neighborhood restaurant
Pub, restaurant or cafeteria: In what part of the city do we find the restaurants that the whole neighborhood loves?
---
09. Bakery
For some, bakery means Napoleon cake, for others it may be sourdough or rye bread. Which bakery do you think deserves the title of best in Oslo?
---
10. Pizza
American or Italian. Flat or thick bottom. Everyone loves pizza and everyone has a favorite. Here you can nominate local takeaway shops as well as ambitious restaurants and trendy newcomers.

www.aftenposten.no