Jan Tore Sanner has postponed it. But next year comes the feast of the consumer of all time. Then the savings will be out of account.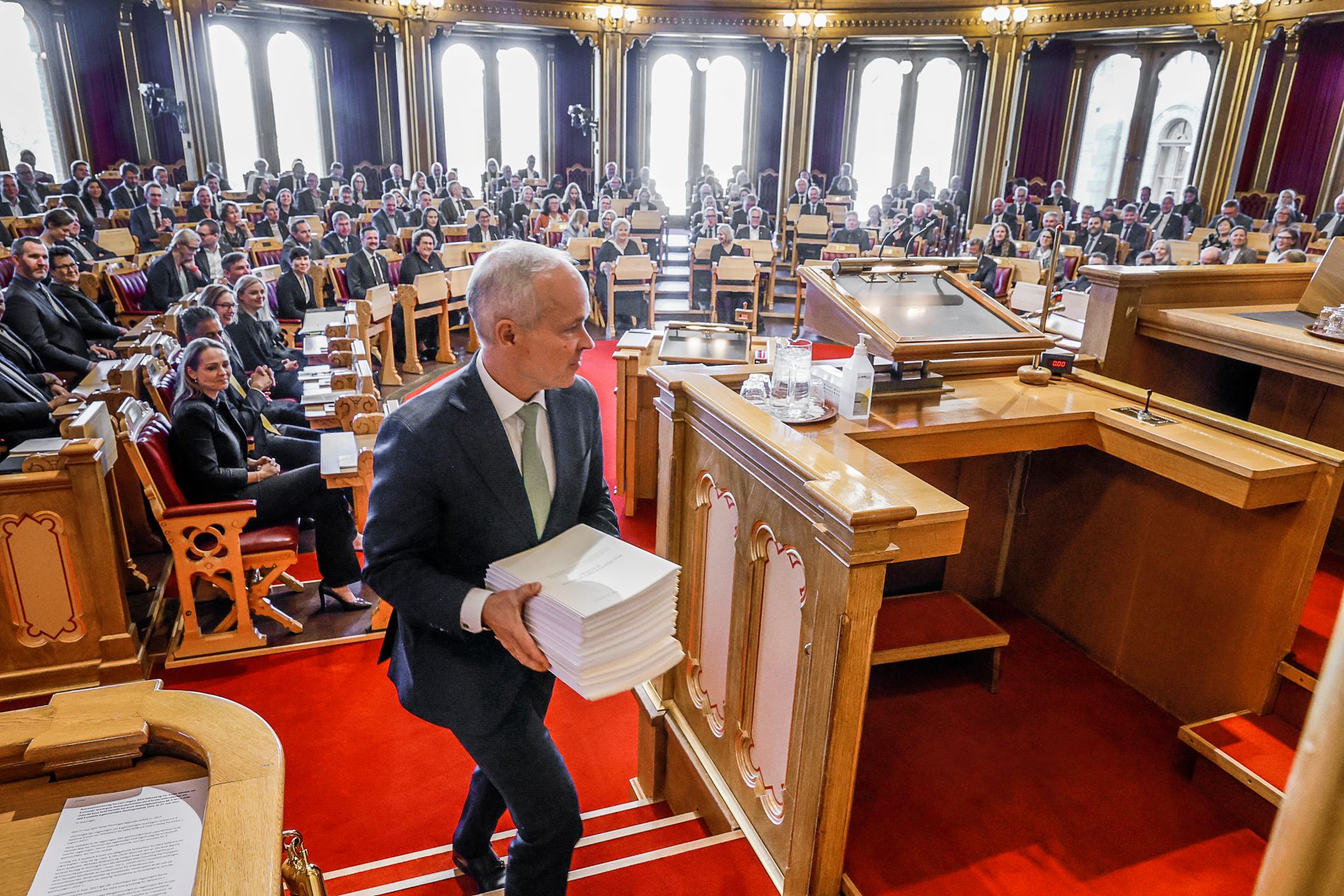 Next year there will be even longer lines at restaurants and bars. It will take more time to get on the ski lift. At the Gardermoen security check, the wait time will increase.
Now, Norwegian families large and small will spend a good part of the money saved during the pandemic. A year ago, the government forecast something similar for this year. It did not work.
But now it must loosen. ON the state budget 2022 The government predicts that private consumption will increase by more than 11 percent in volume next year. Never before in recent times has consumption increased so much in a year. This means around NOK 170 billion in increased consumption in 2022.
According to statistics, household consumption can be estimated at NOK 1.515 billion this year. On average for all households in Norway, the growth announced by the government means that each of them will increase consumption by around NOK 67,000 in 2022.
– Private consumption will be a major driver in the Norwegian economy in the future, says Finance Minister Jan Tore Sanner (H).
Consumption growth will help registered unemployment fall further to its pre-pandemic level.
You have saved every five crowns
According to Sanner's estimates, the so-called household savings rate was 18 percent in the first half of this year. This means that almost one in five crowns is saved, calculated after taxes and interest. Last year, the savings rate was almost as high.
The counterpart is that private consumption fell almost 7 percent last year. Therefore, there is much to contribute again.
– Now that the economy has reopened, many will use part of what they have saved, says Sanner.
The biggest savings have come in the form of larger bank deposits and larger purchases of various types of funds. Norges Bank figures shows that bank savings increased by NOK 120 billion last year, compared to 2019. This is twice the growth of the previous two years. Figures from the Ministry of Finance show that this has continued into 2021.
I should spend more on services
In particular, the consumption of services will increase this year and next. Consumption of goods increased during the pandemic and has remained high. There is nothing to bring back.
Strong growth in service consumption is a major driving force when registered unemployment falls to 2.4 percent next year. This is almost below the 2019 level of 2.2 percent.
Sanner predicts that employment will increase by 1.4 percent next year. This is slightly more than the drop in the crown year 2020. The growth corresponds to 40,000 new jobs next year.
Sanner wants to hire Norwegians
The Virke business organization has members in trade and the service industry. Chief Economist Lars E. Haartveit sees estimates of strong consumption growth and lower unemployment as good news.
– The question is whether we are able to mobilize new labor and streamline the production of services, he says.
Haartveit sees clear signs that service industries have used the crown to readjust and become more efficient. The strong growth in consumption can be covered with fewer additional employees than before.
The proportion of the adult population that works is now the highest since fall 2012. On issues of labor immigration, Sanner chose on Tuesday to speak about Norwegians:
– This is a unique opportunity to increase the employment rate among those who live in Norway.
Purchasing power unchanged this year
Last spring's shock to the economy and a new shutdown in 2021 have slightly weakened people's incomes. Improving unemployment benefits and lowering interest rates to zero have kept household disposable income well.
The rise in electricity prices, and therefore the general rise in prices, is largely controlled by the weather. This year, electricity has been very expensive. Therefore, the government expects the growth in purchasing power to be what NHO would have before the wage settlement this spring, that is, zero growth. He expects wage growth and inflation to be the same this year.
Next year, according to estimates, the stage is set for a good growth in purchasing power again. A 3 percent annual salary increase goes hand in hand with an expected price increase well below half.
The interest rate does not appear to be too high next year, either. The Ministry of Finance assumes an interest rate increase of 0.6 percentage points, calculated from this year's average to next year's average.
also read
These are the revenues and expenditures of the central government in 2022
also read
Increased sales of electric cars make the tax advantage more expensive: it costs the state 30 billion this year
also read
Labor and Social Democrats ready for budget changes: – Much to correct
Proud of high school
The Solberg government is in the process of handing over the helm to the government of Jonas Gahr Støre.
Aftenposten asked Sanner at the press conference which self-produced result he is most proud of in economic policy since 2013
– It is that more people complete high school, which is also part of economic policy.
also read
Chief Economist: – A surprisingly tight budget in the Norwegian sense.

www.aftenposten.no