He is injury free but sees it as an advantage if he can contribute properly this year.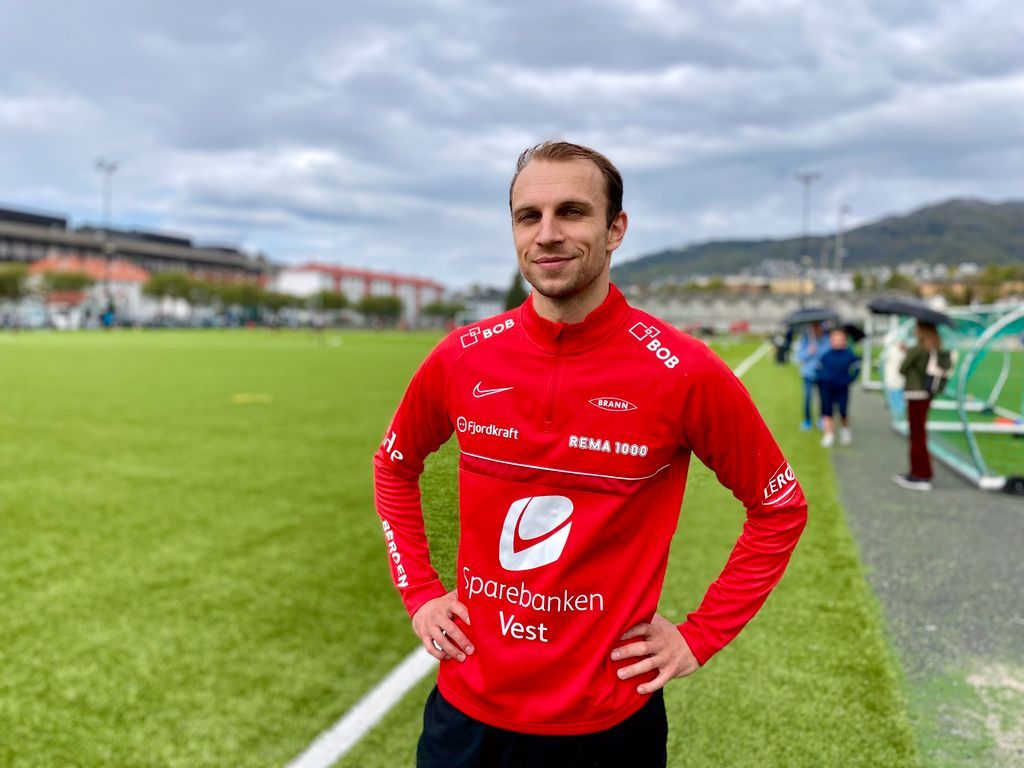 It has been almost five months since Lars Krogh Gerson left the luggage room in Flesland after 38 hours of travel and three coronary tests, but without a medical test.
Two weeks later, an MRI showed that he needed surgery. Ute i three monthsthe club announced on June 3. Now, in the month of October, something is starting to get closer.
For the first time since April, Gerson played a full 90 minutes when Brann 2 faced Fyllingsdalen on Sunday.
– That's a good sign. Now I have to be good at training so I can at least sit on the bench. That should be the first step, says Gerson.
This is what he thinks in autumn
Brann dropped out of the medical examination and relied on photos and medical evaluations from the former Racing Santander club.
At the moment, Brann was desperately looking for backup at the stop. A calculated risk, General Manager Vibeke Johannesen qualified the decision.
Since then, Brann has received more coverage. This summer, they brought in Runar Hove, Fredrik Pallesen Knudsen and Japhet Sery Larsen to close out central defense again. Now there are eight weeks left in the season.
– I see it as an advantage if I can contribute properly this fall. We have several players who have done well, says Gerson.
In the aforementioned match against Fyllingsdalen, Brann 2 lost after a goal from Erik Huseklepp. Huseklepp shot the ball through Gerson's foot, into the post and into the goal.
– He has shown before that he has the level inside. I think it's on its way, but it's still a bit below par, Huseklepp says on this week's Ballspark podcast.
Huseklepp thinks it makes sense to use Gerson in the Brann 2 match, rather than using him against Stryn. By the way, a party led by Eirik Horneland (!) played midfielder.
– You need the best possible match to prepare for matches A. Then you will probably be more challenged against Fyllingsdalen with a young Brann 2 team, than you would have with a game against Stryn, says Huseklepp.
He received help from the family
His stay in Spain did not turn out as Gerson had imagined. The goal of promoting smoke. Problems with the apartment and minor damages became the latest chapter in the Spanish port city of Santander.
– There have been bad luck and things that have been happening throughout the year. He wasn't used to that before, says Gerson.
He then peaked when the quarantine in Bergen ended, and the MRI check revealed a different injury than he and the club had thought.
– Has helped a lot with partners and children. My daughter is only fourteen months old, so she has had a lot of fun there. Going home to them has probably made it easier to think about other things.
Watching progress
Present at Brann 2's match against Huseklepp & co. it was also Horneland. The coach says he sees progress in Gerson.
– He is a player who has a lot of confidence with the ball. Now it's just a matter of having the time and aggression in your defensive game. It comes slowly but surely. You just need to have more fights and training.
Horneland cannot pinpoint a date or coincidence that is realistic for Gerson.
– It will be when it's good enough, says Horneland.

www.aftenposten.no