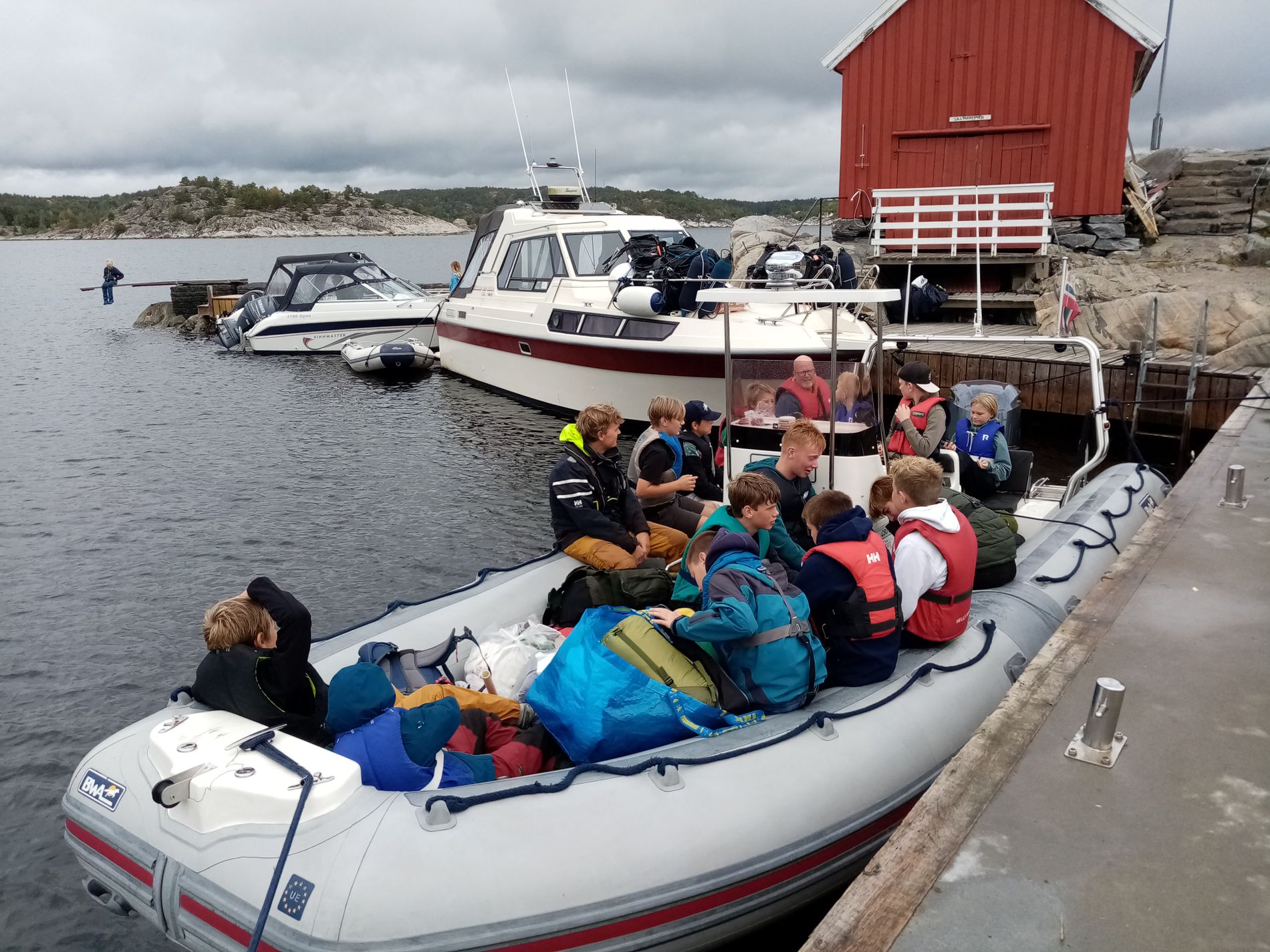 Lillesand Snorkel Club began on bare ground and with an empty box. Sparebanken Sør gave them the initial help they needed to be able to offer children and young people great freediving experiences.
Advertiser content produced by Schibsted Partnerstudio
– It has been a lot of fun putting the club up and experiencing how many children and young people want to snorkel and freediving, says Lise Walker.
Together with her husband Peter Walker, she started the Lillesand snorkeling club in 2016, on bare ground and with an empty box.
– We wanted to offer children and young people good experiences, to experience unity and mastery exercises in free nature, says Walker.
However, to get started properly, they needed traction.
– The economy is crucial to what you get as a club, and we depended on the support, says Walker.
When Sparebanken Sør entered the field three years ago, the club built a significant following behind.
– Without this support, we would not be where we are today, so this has been absolutely invaluable to us. We are very grateful, says Lise Walker.
Development and domain
The funds from Sparebanken Sør have been used to invest in two beautiful boats, a 31-foot Viksund and a 25-foot rib. They have also invested in equipment. Each member receives their own bag with wetsuit and scuba gear that they can borrow throughout the year.
– We now have a solid team that provides a good starting point for excellent snorkeling and freediving experiences. We are excited to be able to offer this to children and youth, says Lise Walker.
The club now has around 100 members in total, and the active children and youth are between the ages of 9 and 19.
"We are experiencing growing interest and it is very good," says Walker.
The club regularly practices freediving in the Lillesand archipelago on the two ships it now owns.
This fall, four of the oldest members took freediving courses. They received a certificate from the Norwegian Diving Association on an overnight trip the club took in Saltholmen this fall.
– It is very nice to see how children and young people grow up to be able to frolic in the sea and experience development and mastery, says Walker.
– Inspiring and rewarding
– It's really fun to hear how the Lillesand snorkeling club has grown. The club is run by enthusiasts and has a great offer for children and young people. We'd like to support that, says Bjørg Jortveit, bank manager at Sparebanken Sør in Lillesand.
Sparebanken Sør is the largest bank in the region and has given gifts to teams, associations, sports and culture for almost 200 years. They hope to continue to do so for at least two hundred new years.
– The gifts we give are to associations and teams that operate on a voluntary basis, and not for the sake of profits, says Jortveit.
Children and youth are a priority group in the gift scheme.
– We want to contribute to creating activity and a good framework around childhood and youth. It's inspiring and rewarding to help make a difference, says Jortveit.
Anyone can apply for funding from Sparebanken Sør, and the bank manager especially encourages new applicants to apply.
– We want the funds to come widely. If your association needs funds for a specific project or investment, we will be happy to accept your request, says the bank manager.

www.aftenposten.no