Svein Tore Samdal claims that Marit Bjørgen would never have been the best without her controversial training regimen.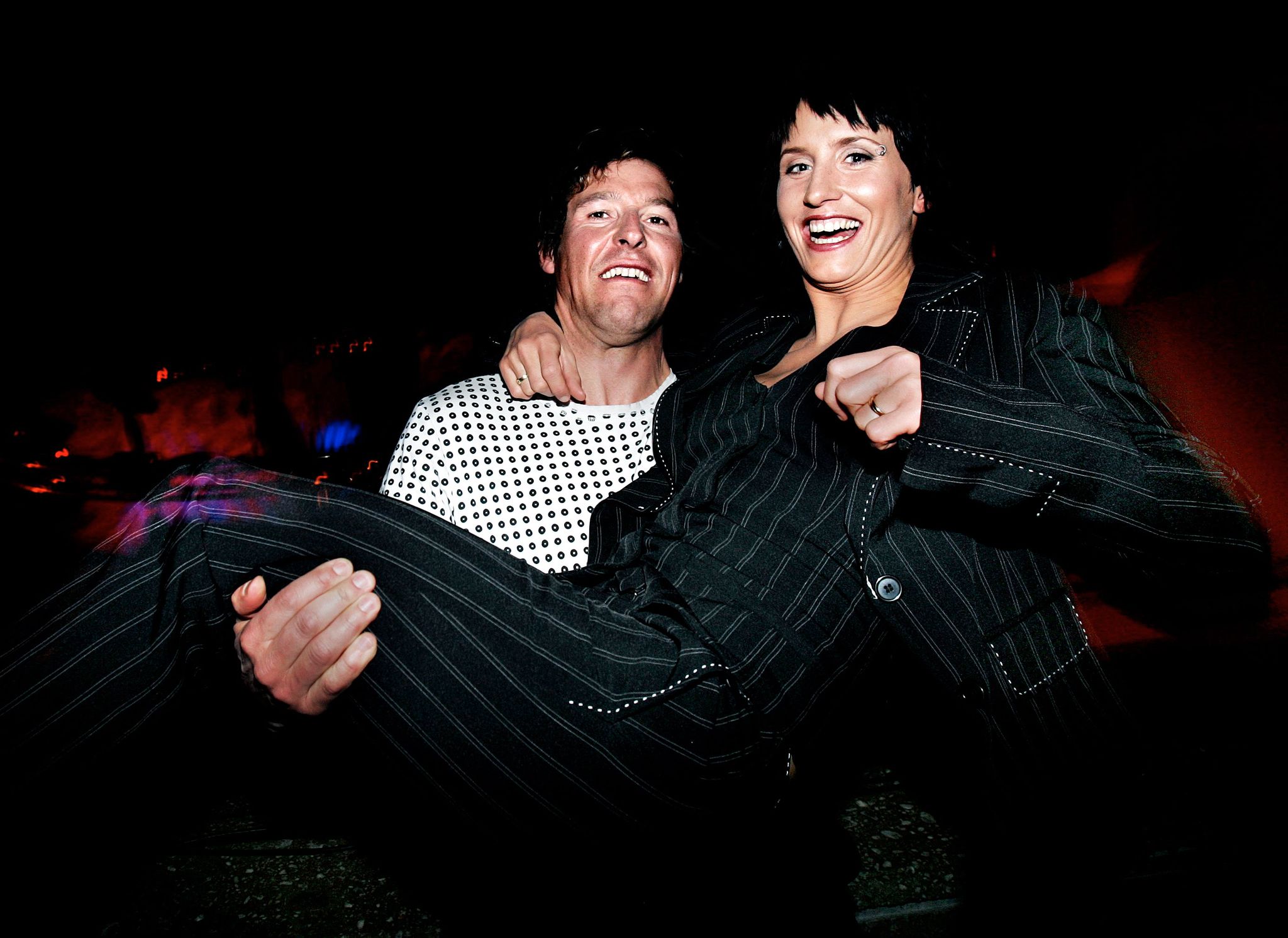 OSLO: «Party with Samdal !!! I got a clear message that this was the last game before the World Cup !! »
It's in Marit Bjørgen's training log. The date is Saturday October 16, 1999. A few months later he was going to compete in the Norwegian Junior WC in Štrbské Pleso (Slovakia). His coach at the time: Svein Tore Samdal.
In the recent biography "Winner's Heart", Bjørgen devotes much space to Samdal. For ten years it was close to the all-time Winter Olympics.
– Svein Tore has meant a lot to my career and my advancement at Oberstdorf (2005), he tells Adresseavisen at the publisher's premises at Tordenskiolds Gate in Oslo.
That statement makes Samdal happy:
– My pleasure. I was close to Marit for ten years and helped her make her a good junior runner to become the best in the world. We had a close and good relationship. We were together for more than half the year.
also read
Asked Bjørgen to get dressed: – Limited to harassment
"Inflamed conflict"
Although they experienced great success together, not all went well under the Samdal regime.
Bolt training. A concept that generated discussion.
"Eventually, Samdal would also introduce controversial new training methods and end up in heated conflict with the Olympic Summit and the professional environment established there," the book says.
In June 2003, the initial shot for body training took place during a meeting in Oppdal:
"As if to really mark a paradigm shift, they ran an extreme bar with 18 sessions of 14-day interval."
The principle behind bolt training was 10-14 day periods with 10-14 interval sessions. Preferably four to five minute intervals at 90-95 percent of maximum heart rate. Samdal's body workout came from NTNU researchers Jan Hoff and Jan Helgerud in Trondheim, who found this to be effective in increasing maximal oxygen uptake.
"And the results came in. Marit increased oxygen uptake from the low 60s to over 70. If that doesn't tell you anything, it might be easier to say there is a lot. That's the difference between a good national runner and a world-class racer. "
– I would not have been without
Under Samdal's leadership, Bjørgen made great strides and made his international breakthrough. In 2005, she became World Cup queen with three gold medals, one silver and one bronze.
Then came the recession. And after the 2006 Olympics, Samdal stepped down as coach.
"After several years of progress and good results, his last championship was not the point he had wanted. He left a team in confusion. "
– Bolktreninga helped me along the way. I wouldn't have been without those years, says Bjørgen, adding that she thinks it can be a good way to increase capacity for other athletes as well.
– Not so extreme
Samdal believes that the body training the national team did in the 2000s was ahead of its time:
– Yeah, we probably were. Now we see that many are doing the same. It has come to stay. Today we hear a lot about threshold training. Mass training and threshold training have the same principles.
– Did you get a lot of criticism?
– Those who criticized had no intuition. We do not train more than the others, but we use other methods. The bulking periods weren't as extreme as people wanted. It was done in a controlled way. We had a good testing regimen and were able to weed out athletes who got tired.
also read
Bjørgen reveals the details: this is how she and Lundberg became a couple
The 2006 Olympics were a recession for Bjørgen. It was also the next three seasons.
– The question is: When have you developed enough to calm down? We became the best in the world with weight training, but we probably should have calmed down more than we did after the 2005 season. We had unleashed Marit's potential. So we should have focused on maintaining its "engine". Mass training can also be tough mentally, says Samdal.
– Taken out of context
When Bjørgen disappointed during the World Cup in 2007 and 2009, Samdal addressed the media and criticized the management of the national team.
"Nobody defends Marit," he told Adresseavisen in the middle of the championship in Sapporo in 2007, "the book says.
And in 2009:
"Some have led Marit to believe that the way she trained in the successful year has destroyed her immune system," he rumored in the same newspaper, with a clear speech to the Olympic summit. And he shook his head that this had become a matter of prestige »
Today, Samdal says that he does not remember those statements:
– But the reason was probably that they called me and asked me to make a comment. The statements were probably taken a bit out of context. But I advocate that Marit be left alone at that time. That is why I was critical.
– I completely disconnected
The book asks if Samdal himself was part of the quest for prestige:
"But wasn't he himself part of the quest for prestige? There was a heated discussion about who should take credit for Marit being so good and who should be to blame that she is no longer so. In retrospect, the exchange of words seems to be a rather unworthy argument about who of them knows more and knows better »
This is how Samdal reacts to the question of prestige:
– No he was not. I quit completely after I quit as a coach. He had gotten a new job and was not able to participate as much as before.
The former coach of the national team believes that Bjørgen would never have become a world coach without the training regimen he introduced:
Without bolt training, Marit Bjørgen would not have become the best skier in the world. It is about activating the body and developing it. The heart is also a muscle that must be activated beyond normal to develop.
Today, Samdal is vice chairman of the RBK board. The 50-year-old from Støren brings experience from the Bjørgen era to the RBK role:
– My job is to facilitate that there is a good framework in Lerkendal. I ask them questions and challenge them about training work and team building.

www.aftenposten.no