Alcohol sales soared shortly after the close. The drop after the reopening is more moderate.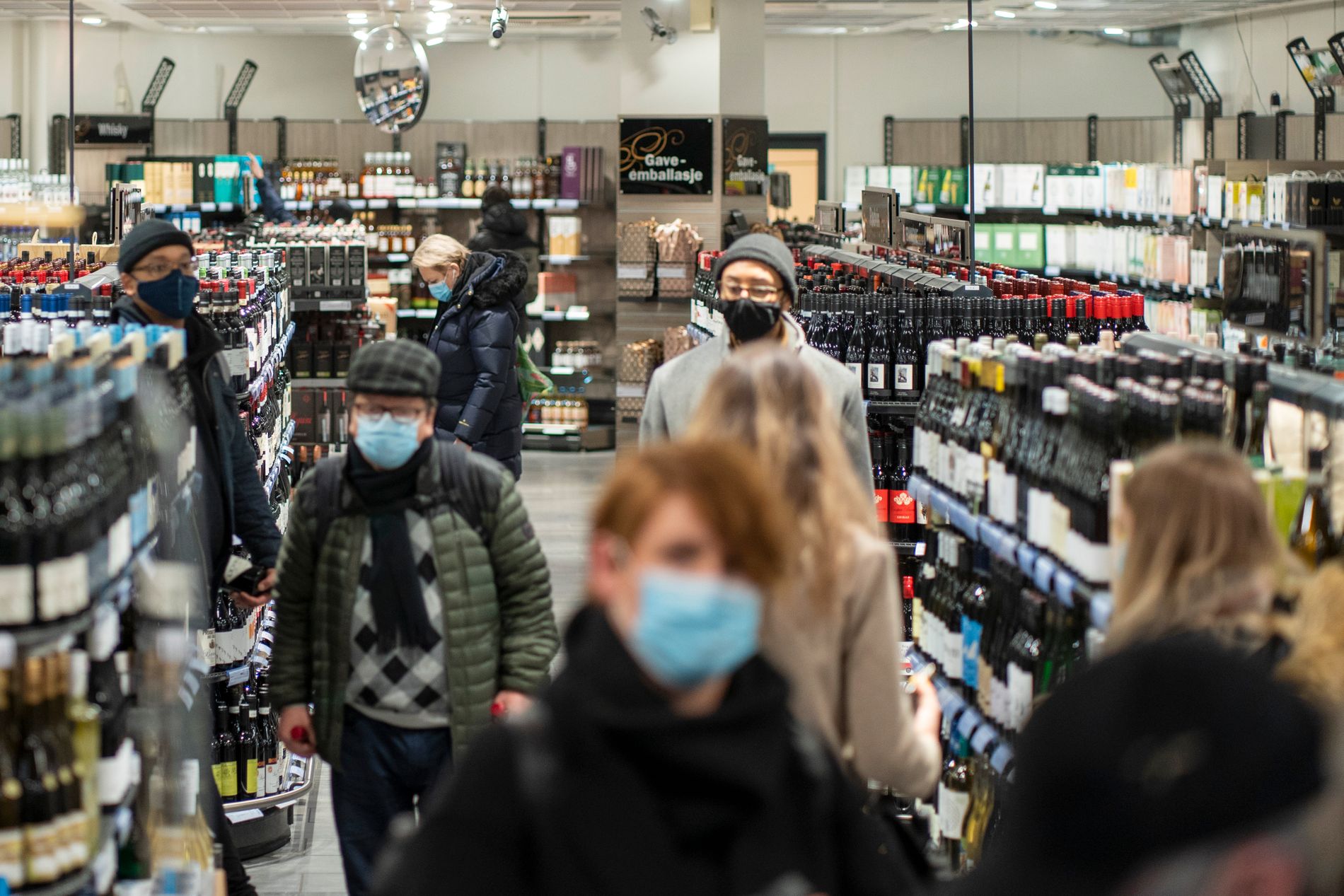 When Norway closed on March 12 last year, Vinmonopolet's sales increased dramatically. The sales increase for the whole of 2020 was 40 percent compared to the previous year.
It was periodic long lines in front of several liquor stores, and sales in a normal week during the corona pandemic were approximately 2.2 million liters. Before the crown, the corresponding figure was 1.5 million liters.
They themselves believe that the reason was border closures, which stopped both duty-free sales and cross-border trade, and that Norwegians were not allowed to drink alcohol in restaurants, bars and cafes.
But now, with the country opening up, the company says they can see once again that the sales figures have moved.
Read on E24 +
Page sales are increasing at Hardanger: – I had to save on pages to have enough for tourists.
– We had almost zero growth in June and July, and only a slight decrease in August. And then came a five percent decline in September, communications manager Jens Nordahl at Vinmonopolet tells E24.
The borders
And in the past two weeks, they have seen a decline of as much as 10 percent across the country.
– The reopening hasn't had an equally clear date, but something has happened slowly but surely since last summer, says Nordahl.
He emphasizes that it is too early to conclude that the decline in the last two weeks is due only to the reopening, but says they hoped they would realize from the sale that Norwegians could again drink alcohol freely in restaurants.
In total, Vinmonopolet sold about 32 million liters more than in 2019, and ended up selling up to 115 million liters. Nordahl says they assume the closed border trade has likely had a somewhat greater effect on sales than pubs having limited opening hours.
– We should expect that sales will decrease somewhat, as a result of the reopening of the borders, says Nordahl.
also read
Systembolaget has lost billions because of Norwegian customer drops
Center
The pandemic has changed Norwegians' trade in Vinmonopolet in several ways. Outlets closest to the Swedish border had a big sales spike, and sales close to the city center saw sales decline, probably because many had home offices and were therefore not as busy. the city center.
Already now, Nordahl can see that people buy more at the outlets close to the city center, and that they go down in the city center and in the surrounding municipalities, because many are back in the offices of the center of the city.
– What the new normal will be for us is uncertain, but we believe that more people have changed their shopping habits, and have seen that we have a wide selection and good service, so we do not believe that all sales will increase during the pandemic of Crown. it will be gone, says Nordahl.

www.aftenposten.no