Clas Brede Bråthen (52) acknowledges that it is not without its flaws, but reacts strongly to the fact that the ski association did not pay more attention to the personal crisis that arose ten months ago.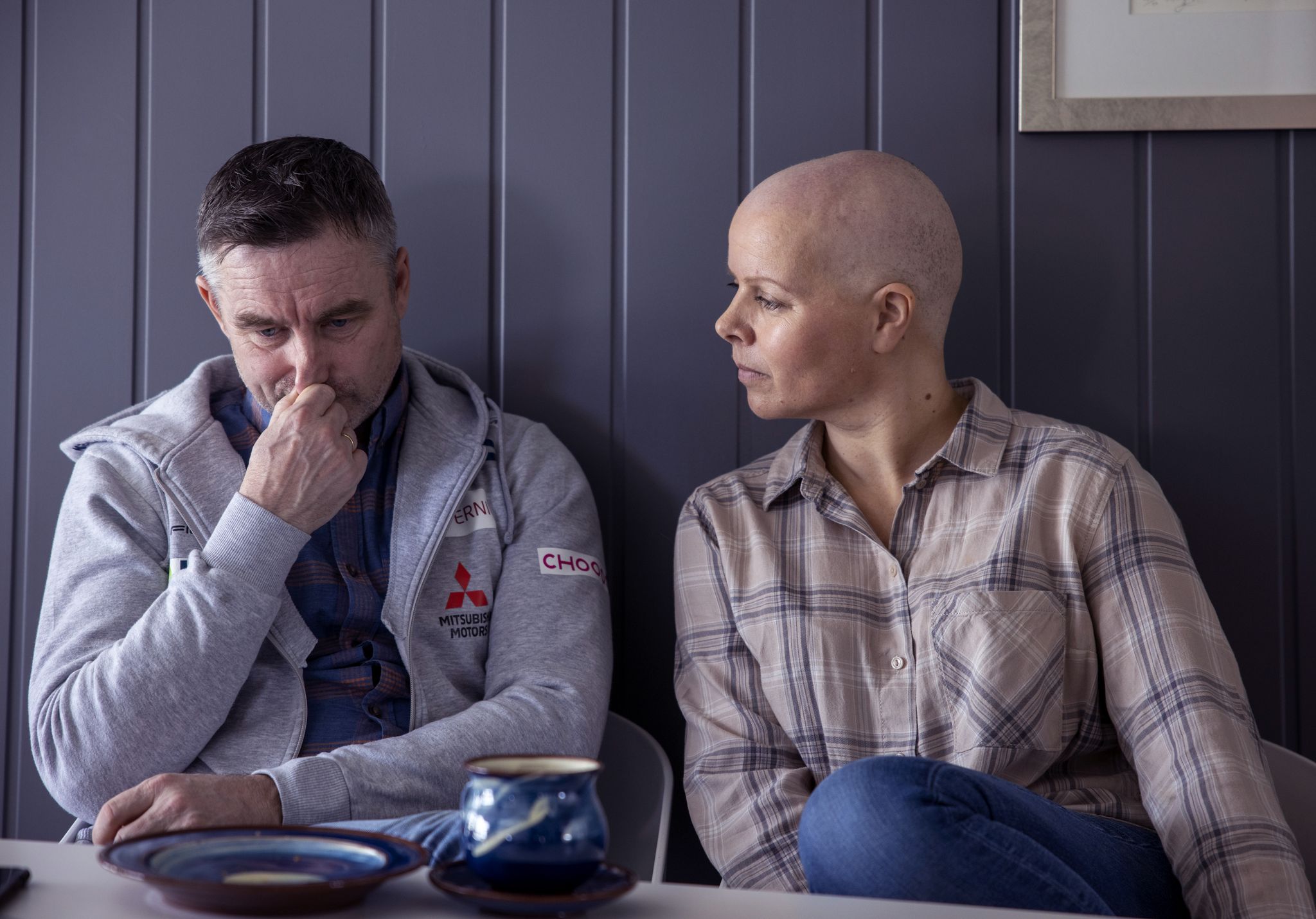 Aftenposten collaborates with VG-sporten. Therefore, as a reader of Aftenposten, you also get articles and services created by VG.
The 52 year old says after that VG published a case Tuesday where the jump director is accused of insulting various people associated with Norwegian skiing. One of them is the ski president Erik Røste.
– I'm by no means flawless – and yes, it can come out really hot sometimes. I may have referred to the ski board as "incompetent idiots." There are several of the decisions the ski board has made that I think are directly detrimental to the sport of jumping, Bråthen says today.
He confirms that he had a "not very nice" conversation with Erik Røste before Christmas last year. Later, the management of the ski association was not satisfied with an interview that Bråthen had done with Dagbladet, in which he criticizes the priority of female jumping during the pandemic.
The union thought the criticism was based on incorrect premises and gave Bråthen a written warning two days before Christmas Eve. Today, Bråthen continues to defend what he said.
He still believes that it is important to bring up the circumstances surrounding the phone conversation with Røste:
– On the same day, my wife Hege was informed that she had contracted an aggressive form of cancer. Four times in the conversation, I tell Erik that I am in a demanding family situation without him ever asking me what the challenge is at home. So I call him "bad boy," says Bråthen.
The jump manager thinks he regretted this later in the conversation.
– Both Erik Røste and Ingvild Bretten Berg later learned exactly what happened in our house that day. I think it's amazing that they choose to use this against me in the situation we find ourselves in now, says Bråthen.
The lawyer for the Norwegian Ski Association, Nina Gundersen Sadnes of the law firm Kluge, is confronted with Bråthen's proposal:
"The ski association has as much understanding and empathy as possible with employees who are affected by personal tragedies. This was also specifically followed by Bråthen. But that doesn't mean I can completely exempt them from following the basic rules of the game of working life and otherwise normal decency and responsibility. " Gundersen Sandnes responds in an email.
Ski President Erik Røste writes the following Tuesday evening:
«It's a shame that Clas Brede experiences it this way. I sympathize with him as well as with other employees who have a difficult family situation. In the conversation I confirmed that I did not know his demanding family situation without him going into more details about what it was about. As for the conversation in general, I maintain as it says in my summary of this conversation, to which VG has access; That was a "not very nice mention of the management at NSF."
Back to Clas Brede Bråthen:
– Isn't it reprehensible that you called the ski board "incompetent idiots"?
– We have been through a difficult time where we had to close down our B national team. So I say that I COULD have said this at a desperate and emotional moment. But I'm not saying I did. For 17 years in the Norwegian Ski Association, there have been some hard tops. Then those words can fall, he says.
– To what extent do you think yourself that you are more than tough in the way of communication?
– When the possibilities of athletes and the sport of jumping are questioned, there is no doubt that I will probably continue with all that I have pressure in my argument. People who do not like to face the consequences of their own decisions can have difficulties. But he's far from nagging people, says the 52-year-old.
NSF communications chief Espen Graff is, according to internal documents VG has access to, willing to testify in court that Bråthen is said to have used the word "cunt" to refer to the top manager of the ski association. .
– I told Ingvild Bretten Berg that I was "stupid" if she turned down half a million crowns from Lundin (external sponsor) allocated female jumps, and I have been prosecuted for this. But I've never referred to her as an "f …" says Bråthen.
Norwegian Ski Association lawyer Nina Gundersen Sandnes stated in an email to VG on Tuesday that they are standing firm. She denies it is a rumor:
«My comment is related to the use of the word 'I am waiting'. Of course, we have investigated and clarified the matter further since the internal confidential working document was written. That Bråthen denies saying this must be at his expense. " the lawyer writes to VG.
Bråthen has athletes, coaches and sponsors on his side in the conflict with the top management of the Norwegian Ski Association. The 52-year-old is known as a women's jump champion. On Thursday of this week, you must attend a discussion meeting with your employer.
– I think that my work for women jumps, and my attitude towards women in general throughout life, indicates that this is a word that I do not use. Ingvild Bretten Berg has also stated to TV 2 that she has no personal problem with me, would she have had it if she had described her like that? She tells VG.
VG is aware that rumors related to the claim about the use of the word "pussy" about Bretten Berg have been circulating in the jumper community for a long time. Kay Kittelsen, jumper dad, tells how he learned about the story related to what he calls the "F word" from the jumping committee leader Alf Tore Haug during a ski race earlier this year.
Kittelsen replies that Haug should have told him.
– I am terribly unequal to spread so much when the case is so serious. For me, this was a bad reputation, a gossip, spread on one side to blacken the other, Kittelsen tells VG.
Faced with Kittelsen's proposal, Bråthen's lawyer Marit Håvemoen says:
– It is especially sad to hear that Alf Tore Haug, who is the main union steward for jumping in Norway, acts in this way and "leaks" information to random people – at the same time that NSF says this is a personnel matter that they will not comment publicly for consideration on Clas Brede Bråthen.
Jumping committee leader Alf Tore Haug claims that he is a "close friend of the club" of Kay Kittelsen ", and that he does not want to comment on this matter.

www.aftenposten.no