Oda Kolbjørnsen-Tomassen (18 years old)

Fabric designer, @madebyoda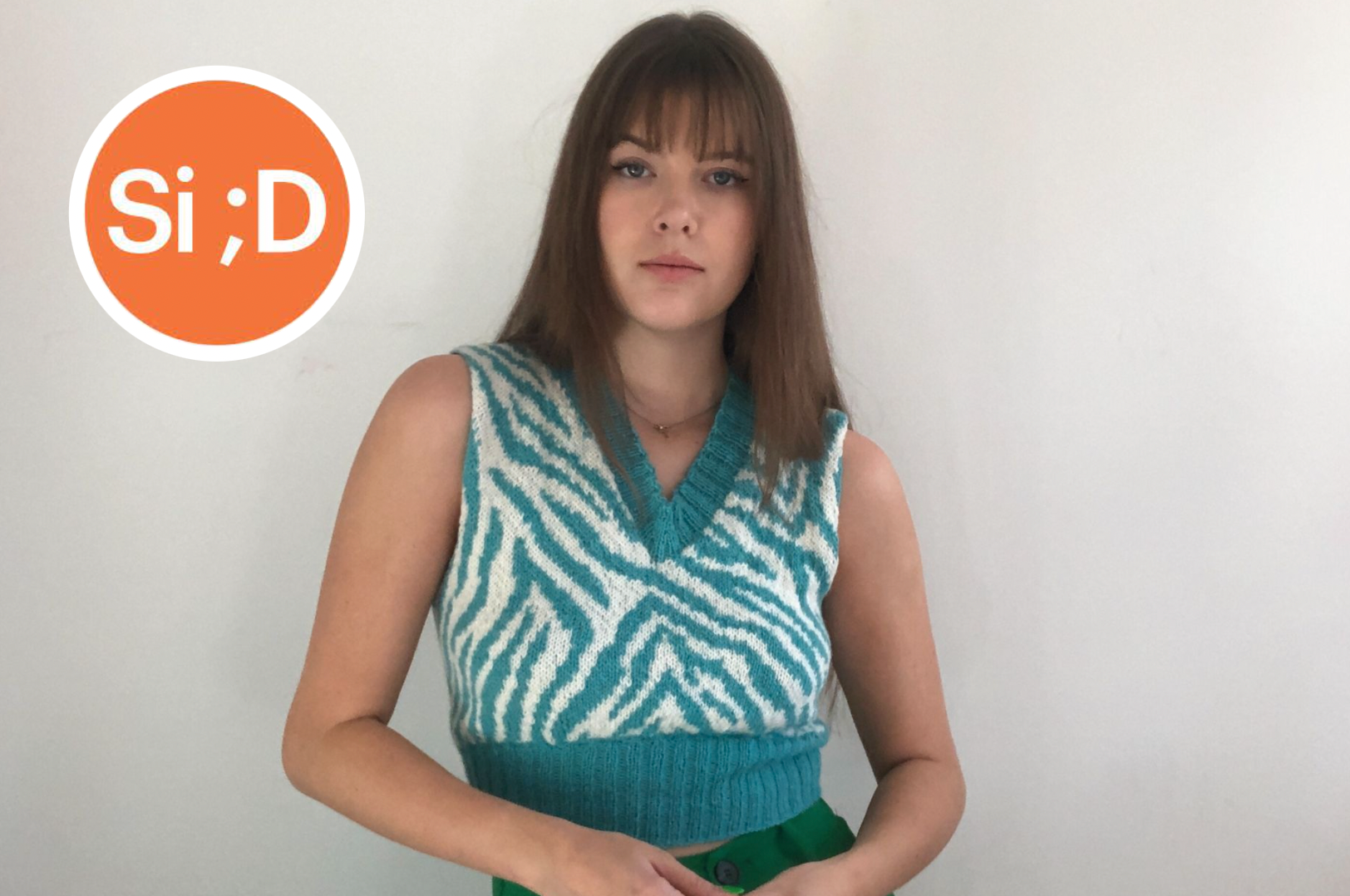 One may not want to compare the body to an unpainted wall, but that may be exactly what is needed.
Say; D post
This is a post by Si; D. Opinions in the text are the responsibility of the writer. Publications can be submitted here.
I am an 18 year old knitting designer, who about five years ago created an Instagram account to show my joy in knitting. Over the past year, the account grew rapidly and the joy of knitting turned into work when I started designing my own patterns.
As a fabric designer, sizes are a big part of my daily life. I have to make sure everyone feels welcome in my knitting universe, because they are.
I have received many questions from my followers about how to work against the body pressure and negativity related to some of the stigmatized sizes that I use in recipes.
I have a lot to say in the size debate. But I feel like there is little I can say, as I have little to complain about, as I myself fall into the "normal size" category. Straight size means sizes 32-44 or XXS-XXL, that is, the sizes that clothing brands make "always". Why don't they have sizes bigger and smaller than this as "ordinary" sizes, I don't have a good answer.
By the way, straight size is an expression I can't stand. Why should some sizes be defined as straight, while others are "plus" and "petite"?
Remove or change
As a private individual that I can find clothes in every store I go to, I find it difficult to participate in the debate related to sizes and body positivity.
But how designer It is still important that you participate, because it is my generation of designers who will eliminate the rules that have taken deep and sad roots in the fashion industry. It is our job to promote all bodies and make clothes for absolutely everyone.
Many believe that the solution to the size problem is to eliminate sizes entirely or to use less negatively charged words in size descriptions. That is, to eliminate words like "small" and "large" and rather start with more direct descriptive numbers.
I don't think that removing the carvings entirely is a good solution. Making clothes is a long and frugal process that a fast-paced world of fashion with constantly new trends has not been able to carry out.
Simple solution
Not that I want to support all the "fast fashion" brands that destroy the environment, but it is a reality that the world needs cheaper solutions for those who do not have the money to buy clothes tailored for their goals.
Using more descriptive measures, such as sizes, is probably a better solution, but society will continue to associate higher numbers with a larger size. So, we are a little behind in the "big" and "small" categories.
If we eliminate all the emotions and negatives that we usually associate with the body, then fashion is all about colors and a bit of matte.
I think the solution is quite simple: we need to normalize the sizes. Sizes are just targets inserted into a system to get as close as possible to a standard that should fit as many bodies as possible.
Sizes are matte
It's pretty silly that we should have negative associations with something as common as goals. They are centimeters. A bit like painting a wall. Then you want to know how many inches the wall is, to make sure you can cover the entire wall with paint.
Similarly, designers only need to know the inches of your body to know how much fabric is needed to cover it.
You may not want to compare the body to a wall, but that may be exactly what is needed.
If we eliminate all the emotions and negatives that we usually associate with the body, then fashion is all about colors and a bit of matte. Let's put it this way first – the sizes are matte.
And then together we should try to eliminate the negative feelings around this simple rug and work to perfect it, so that everyone can find clothes that fit.
---
13-21 years? Do you also want to write to Si; D? Send your post to [email protected] If you wish to remain anonymous, you must clearly state this in the email. Here you can read more about how to send us publications.
---

www.aftenposten.no