The midfielder believes that men like the powerful Prince Mohammed bin Salman can indirectly boost Brann and Norwegian football.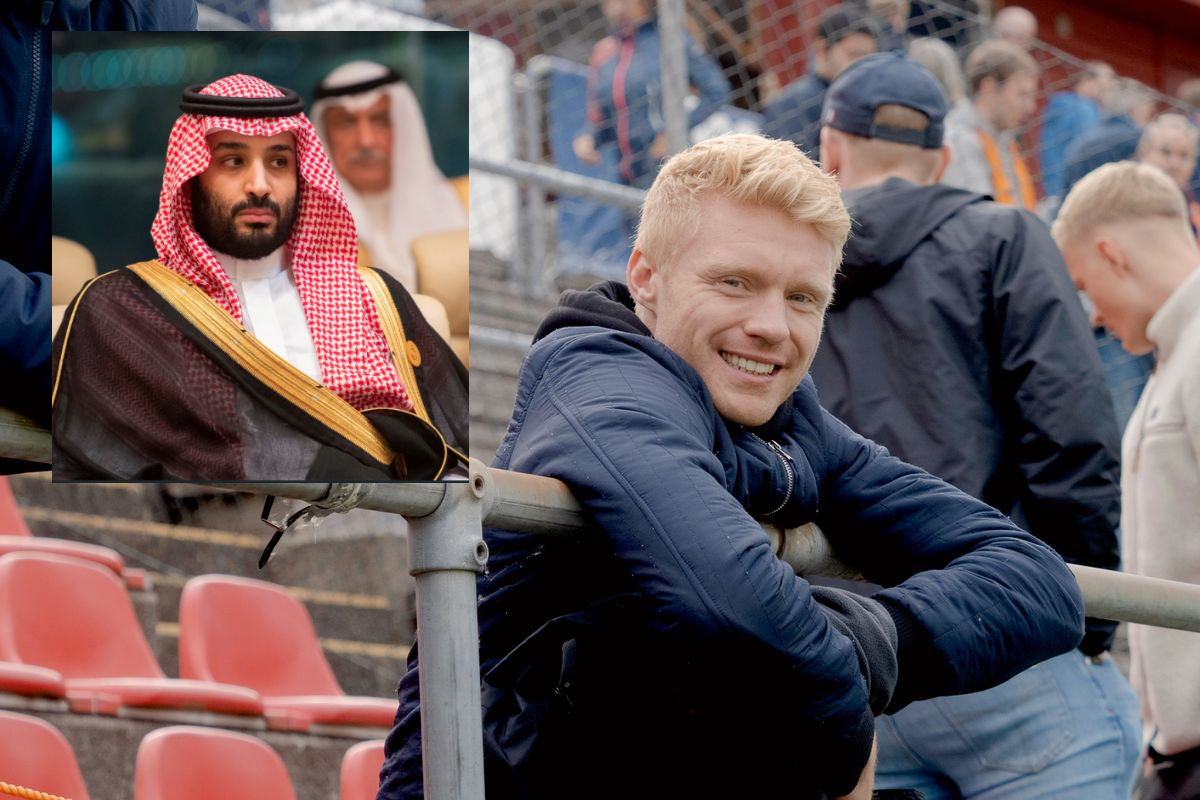 Sivert Heltne Nilsen was saved by Newcastle legends Alan Shearer and Sir Bobby Robson, has been on football trips to England and became a ball boy when Vålerenga faced Newcastle in 2004.
Now "his" team has been bought by the Saudi Arabian government investment fund, with Crown Prince Mohammad bin Salman as president.
Amnesty called it a direct attempt to divert attention from human rights abuses in the country. Morten Myksvoll, BT commentator broke up with the club.
What does Heltne Nilsen think about buying Newcastle United?
– I am incredibly happy that we have Norwegian and Swedish football, which has the member-controlled model. That makes it real, he responds.
– I missed Norwegian football, continues Nilsen.
Hard fight against money
SK Brann has adopted the principles of not sponsoring or going to training camps in countries with serious human rights violations. The club also decided this year to support boycott of the Qatar World Cup.
This is a decision that Nilsen supports.
– Actually, what you want the most is to be a player and focus on football. So it has become more and more the case that players participate politically and take a stand. It is incredibly important that we at Brann take social responsibility.
Do you think that you, as a soccer player and role model, have a special influence on these kinds of issues?
– You may be able to influence a little to make people aware, but it is not that easy. It's a tough, tough battle against money, which controls a lot.
Can the prince "help" Norwegian football?
In 2017, Sivert Heltne Nilsen became one of the most eager English football in Brann's dressing room. Now Newcastle's interest has been lost at the expense of other teams to watch: the old clubs and his father Aalesund, in addition to Brann, have become more important.
The elite series has seen a steady decline in viewership since its peak in 2007. Part of the reason can be attributed to increased appetite for the Premier League and other major leagues.
Heltne Nilsen believes that the trend can be reversed when people see what is happening in top-level international football. Controversies such as the attempt to establish a new super league for the biggest clubs, and the World Cup in Qatar, can give a boost to the Elite Series and Brann, he believes.
– I think it may be a trend that is reinforced, for example, by the entry of the Saudi Arabian oil fund in Newcastle.
When it comes to English football, Heltne Nilsen lists club owners with a lot of power, lost passion and expensive tickets to matches, which means that more and more people cannot afford to go to matches.
– It's sad and has gone too far.
From artificial turf to the princes of Qatar and Saudi Arabia
Brann supporter Magne Juuhl also believes that the race for money internationally can benefit Norwegian football and Brann in the long run.
– For the most committed, the development with the World Cup in Qatar, the plans for the super league and the purchase of Newcastle by Saudi Arabia is a confirmation that Brann is the only football to worry about, he says.
Juuhl has been heavily involved in the campaign to get Norwegian clubs to boycott the Qatar World Cup. In this work, several different parts of the community of followers came together.
Now many of the same people he organized this work with are involved in mobilizing people for the Battle of Brann.
Videos abound on social media, and at the time of writing, "Everyone must go to a shootout" banner signs are hanging from various bridges in Bergen.
It started with the case of artificial grass, says Juuhl. The commitment was maintained until the boycott of the Qatar World Cup and various "sports washing" proposals at the annual meeting.
– The case of artificial turf won wide recognition that we must take responsibility for our club, says Juuhl.
– But then we are first and foremost partisans. We want to mobilize people for battle and create an atmosphere, but these things are connected, he continues.
Heltne Nilsen realizes that something is moving among fans and he himself has been an avid driving force on social media to get people to fight.
– The games that come, there will be games that you will remember for the rest of your life. It will be an incredibly intense fall in which we will fight for life to the end. I think the fans want to be part of that, he says.
Heltne Nilsen has seen a promotion match with Brann, a relegation match in Belgium and a cup final with Hødd.
– This feels a bit like an exam. Like it's something you almost just went in and trained for. It is more important than ever.
Listen to the Ballspark podcast:

www.aftenposten.no