The most expensive electric cars will be subject to VAT under the new government, shows the Hurdal platform.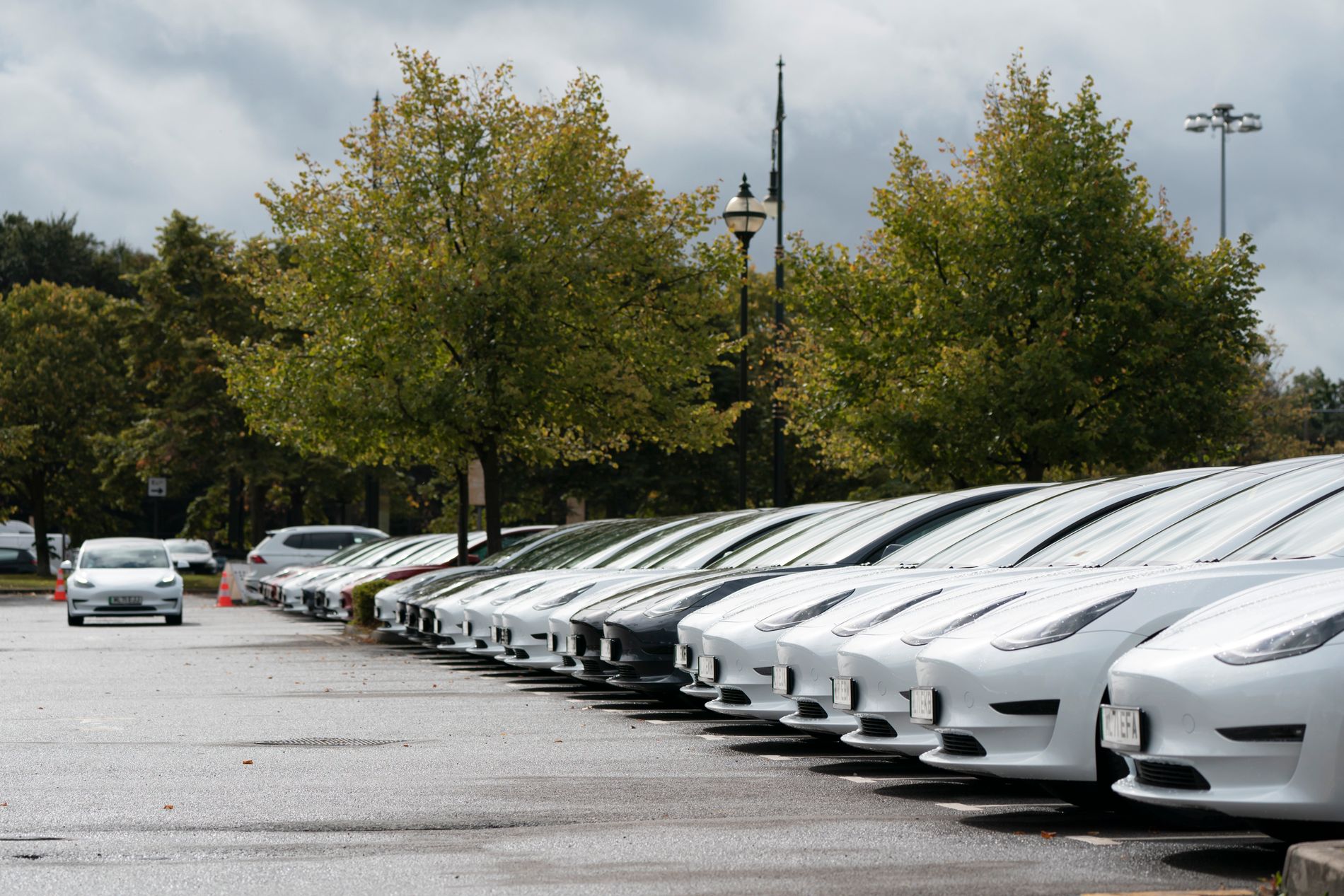 Various political parties have called for such an arrangement, and on the Hurdal platform that was unveiled on Wednesday, it is clear that the Støre government will remove the VAT exemption for the most expensive electric cars.
In the "fair fiscal policy" section, the incoming government promises that it "will ensure a fair climate policy by paying VAT on the amount greater than NOK 600,000 when purchasing new electric cars."
This means that you, as a buyer of an electric car from next year, must pay a regular VAT of 25 per cent on the part of the purchase price that exceeds 600,000 crowns.
SV, which came out of government polls, has also said they want that VAT surcharge, according to NTB.
also read
Warns left against VAT on electric cars next year
Fear of the goal of 2025
However, SV's Lars Haltbrekken believes that the introduction of VAT as seen on the platform of the Labor Party and the Socialist People's Party weakens investment in electric cars.
– It would have been nice if it was said that fossil cars will be at least correspondingly more expensive. But I don't see such a link. This means that investment in electric cars weakens. You have to combine these things, Haltbrekken tells E24.
– These are very expensive cars, can you choose a cheaper one?
– The problem is that when people are in the store and have chosen a car of a certain size, then they see that the electric car has become more expensive compared to the fossil car of the same segment. That is the challenge. We also apply VAT to cars over 600,000 kronor, but then taxes on fossil cars need to be raised to the same extent. I don't see them doing that.
Christina Bu Leader in the Electric Car Association has previously told E24 that such VAT will mean that Norway is not in risk of reaching the 2025 target.
The EEA Authority ESA has approved that Norway can keep electric cars completely VAT free until the end of 2022, if we so wish.
The Storting has set a goal for all new car sales to be zero-emission cars by 2025.
CLOTHING: May slow down sales.
A recent report from TØI states that "VAT exemption for passenger cars is of great importance in knowing whether and how quickly we can reduce greenhouse gas emissions from passenger cars," according to NTB.
They calculate that sales of electric cars in 2030 will be between 30% and 40% lower if VAT is introduced on electric cars than if VAT exemption is maintained.
The institute is aware that lower sales result in higher emissions and believes that the average CO2 emissions from new passenger cars in 2030 will be roughly double with VAT from electric cars than without it. They point out that the introduction of VAT will have a less negative effect when electric cars have reached a high market share.
Electric cars currently dominate new car sales, but they still account for only about 14 percent of the total passenger car fleet.
At the same time, the government wants to ensure the development of a necessary number of charging stations for electric cars throughout the country. At a minimum, the government will guarantee a fast charging station in municipalities that do not have one today, by 2023.

www.aftenposten.no