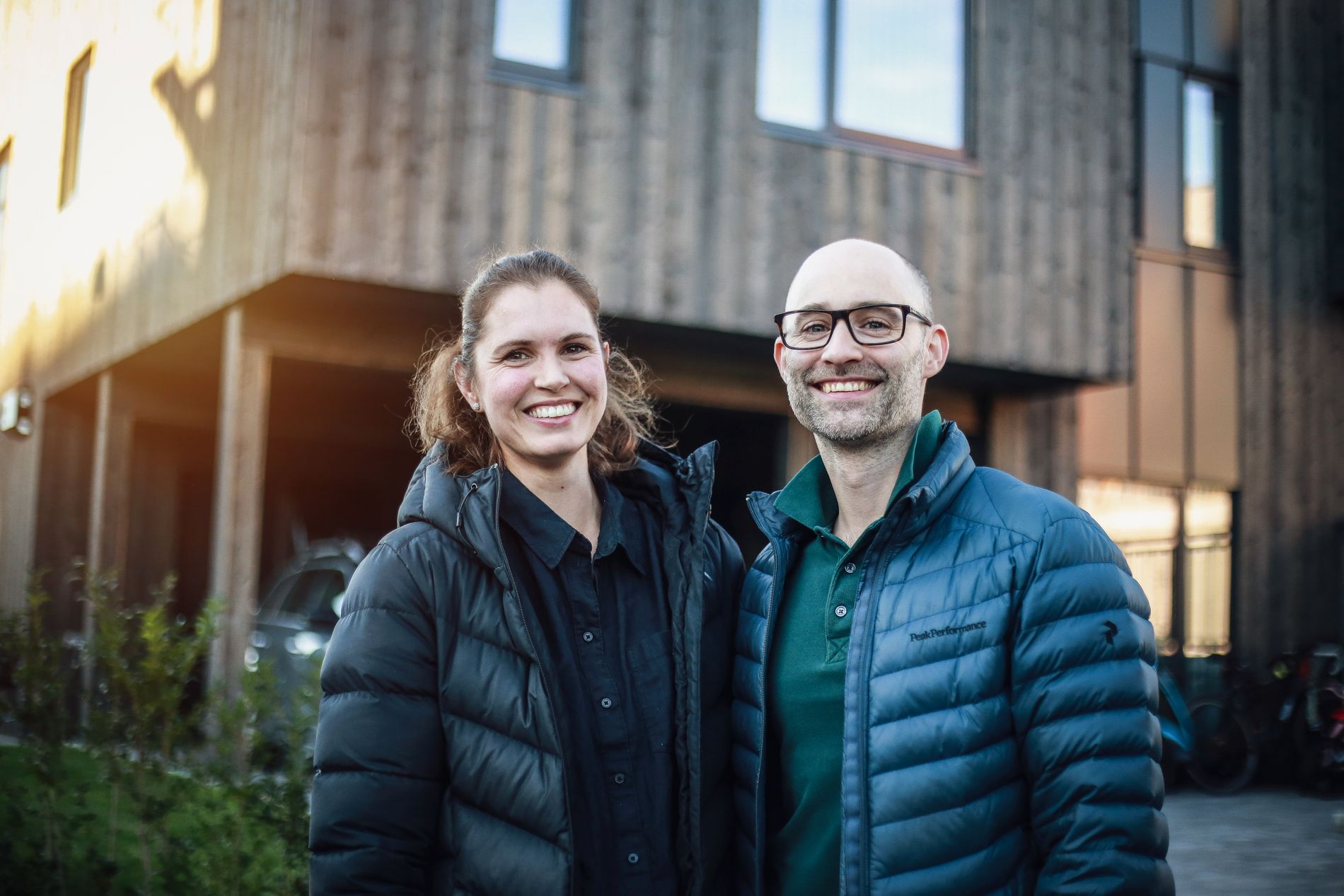 In an idyllic setting on the Justnes peninsula, the Drømmetunet housing project will be built. Neighbors describe the area as a great place to live and welcome new residents.
Advertiser content produced by Schibsted Partnerstudio
– We wanted a new home in an area with newly established families with children, so that we could meet more people at the same stage of life and build networks. We also believe that it is a short way into town from here and at the same time a safe and kid-friendly area.
Anders Mats Martin Østling (37) and Karoline Esplid Østling (37), who live next door to the Drømmetunet housing project on the Justnes peninsula, tell us.
Since Karoline is from Bergen and Anders is from Sweden, they had a neutral starting point when they had to choose a district in Kristiansand a few months ago. Today the parents of two children are happy to have moved to Trollbærveien.
– This area suited us perfectly, as it is a short path to both jobs, says Karoline, who, like Anders, works as a physiotherapist in Kristiansand.
Click here for the Drømmetunet leaflet!
– A popular residential area
With its quiet yet central location, the Justnes Peninsula has become a popular residential area in Kristiansand.
In Trollbærveien we also find Wasim S. Ali (33) from Oslo, who works as a doctor in the city. Ali also describes the area around Drømmetunet as a great place to stay.
– The end result for Drømmetunet and the whole area here will be very pleasant. There are several families with children living here, but it is also suitable for young couples to settle here, he believes.
Ali also highlights other benefits of living in the area.
– It is a short way to E18, the kindergarten and schools are close by, and it is a short way to the gym and the Fagerholt shops. At the same time, it's also easy to get to Sørlandssenteret and the city center from here, as it's "in the middle," says Ali.
In addition, there is also sea, beach, fresh water and not least the "Trollstien" hiking trail in the immediate vicinity. In addition to outdoor fitness facilities and paddle tennis court.
Tap the photo gallery below to view photos of the local area.
– A dream of affordable housing
In sunny conditions, the Drømmetunet housing project will be built on the Justnes peninsula.
Kim Johansen, Sales Director at Roger Aamodt Eiendom AS, says that Drømmetunet will consist of a total of nine homes, divided into two four-person homes and a single-family home.
– The garden of dreams should be a place for everyone who wants to make the house of their dreams come true. This is an affordable housing dream, says Johansen.
Click on the photo gallery below to see illustrations by Drømmetunet.
Everyone in the Drømmetunet houses also has their own prepared outdoor area with lawns, asphalt, cobblestones, terraces and hedges.
– In other words: a finished backyard that has it all, says Johansen.
He also points out several reasons for choosing the Drømmetunet housing project.
New, modern and elegant houses

Without reproduction: 9 different houses adapted to both the solar conditions and the plot

Light in all rooms, downlights in several rooms

Chimney and chimney pre-assembled

Tiles in hallway, bathroom and laundry room

Close to the city center: only 5 kilometers without queues

Four steps from the sea and, in addition, the immediate proximity to fresh water

Paddle tennis court next door – for use by residents

Nearby outdoor gym as well as playground

No payment until the house is finished. Plus no price increase
That sounds interesting? Click here to read more about Drømmetunet!

www.aftenposten.no