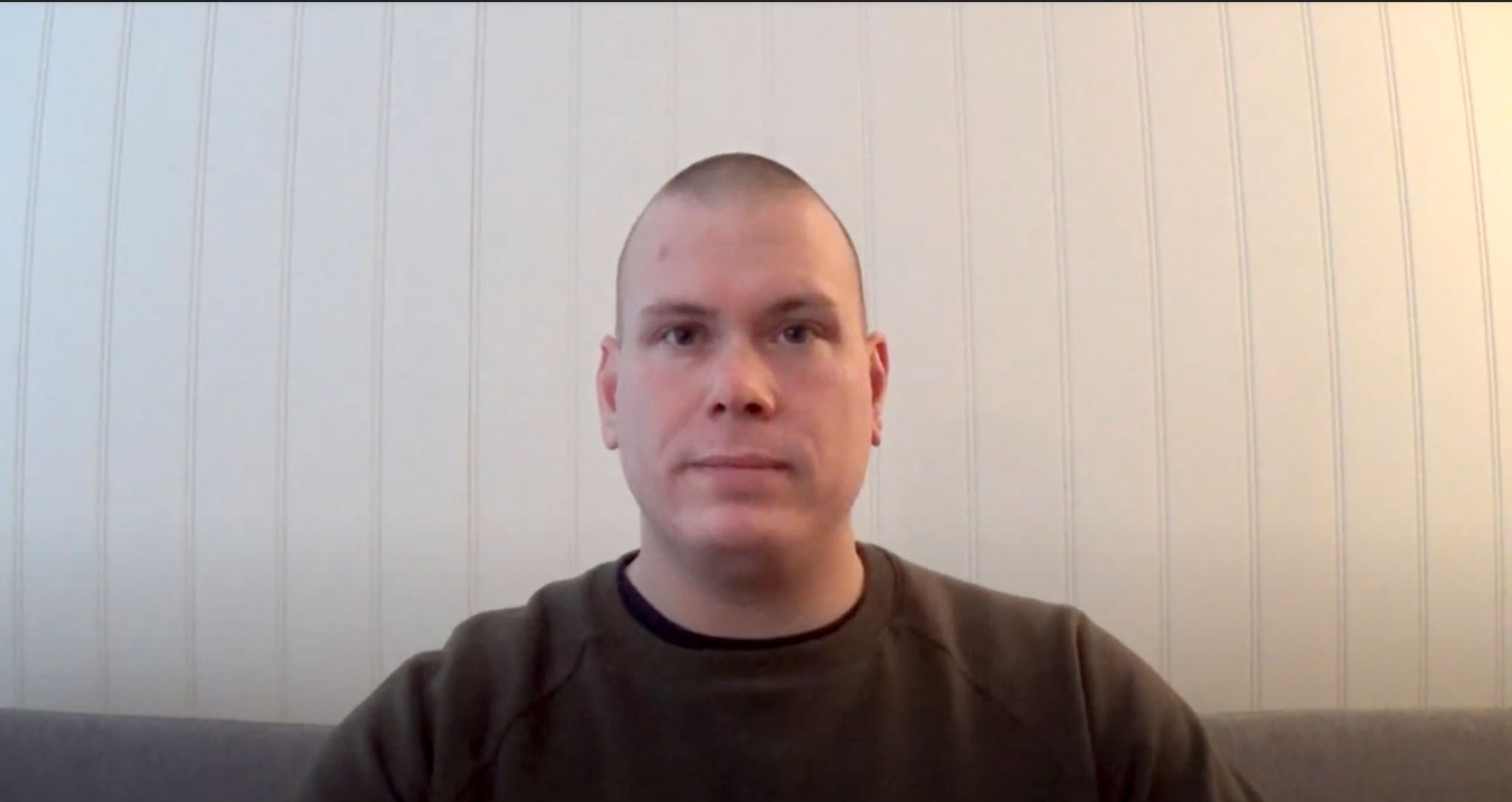 (KONGSBERG): It is Espen Andersen Bråthen (37) who is accused of having killed five and injured two in Kongsberg. The police security service (PST) believes that it appears to be a terrorist act. The police were informed and had contact with the perpetrator several times.
Espen Andersen Bråthen is accused of killing five people on Wednesday night, less than a kilometer from his childhood home in Kongsberg.
According to the police, he has acknowledged the circumstances.
Near his own home, where he has lived for the past two years, he is said to have walked into a Coop Extra store on the West Side of Kongsberg.
Bråthen is a Danish citizen, but has lived in the city for most of his adult life.
He put down the revolver and was forbidden to visit
The police have confirmed that they had known the assailant before.
On May 29 of last year, he behaved in a threatening manner towards his own parents. He entered his house and refused to go out. It is said that he made threats and left a revolver on the sofa before leaving.
It follows from a judgment of the Kongsberg and Eiker District Court on July 23 last year.
The police prohibited Bråthen from visiting him and he was not allowed to have any contact with his parents for six months.
A little later, in the summer, a court hearing was held at which Bråthen himself did not appear. The court upheld the police restraining order.
In 2012, he was sentenced to 60 days of probation for theft and possession and use of hashish. According to the verdict, he has already been convicted of similar matters before, but is further back in time.
Aftenposten has been in contact with defender Fredrik Neumann. He does not want to confirm identity or object to information about Bråthen's actions and background.
Notified the police in 2017
Police confirmed on Thursday that Bråthen had converted to Islam.
Aftenposten has gained access to videos from a closed Facebook profile, where Bråthen appeared under a different name.
In the videos, which are also said to have been sent as a notice of concern to the police in December 2017, Bråthen looks at the camera. He slowly says:
"Hello. I am a messenger. I come with a warning. Is this really what you want? And for whoever wants to make up for it, the time has come. I testify that I am a Muslim."
The video is also published in a version in which Bråthen speaks English.
According to a screenshot of an email seen by Aftenposten, the police have been informed about these videos. The informant wrote the following to a police attorney:
"I have spoken with several friends / acquaintances and there are several of us who are very worried / scared by these videos and we hope that you will receive help soon".
Police have not confirmed that they received the tip.
The same informant tells Aftenposten that he was sometimes a close friend of Bråthen. The last time she met him was in 2017.
Trained with assault weapons in the garden. Multiple visits from the police
According to Kongsberg's neighbors, the police have been to Bråthen's house several times. Last summer, they moved in with several patrols. On one occasion, they allegedly threatened to enter the house before Bråthen surrendered.
Pictures and messages that the neighbor has sent to others in a chat, which Aftenposten has seen, show the police wearing a helmet in Bråthen's garden.
The neighbor saw several times Bråthen training martial arts with assault weapons in the garden. In chat messages, assault weapons are referred to as a "club or baton." He describes martial arts training as a "brutal fighting style" and felt the need to stay away from Bråthen.
This training and hunch also brings up the neighbor in conversations with others.

www.aftenposten.no