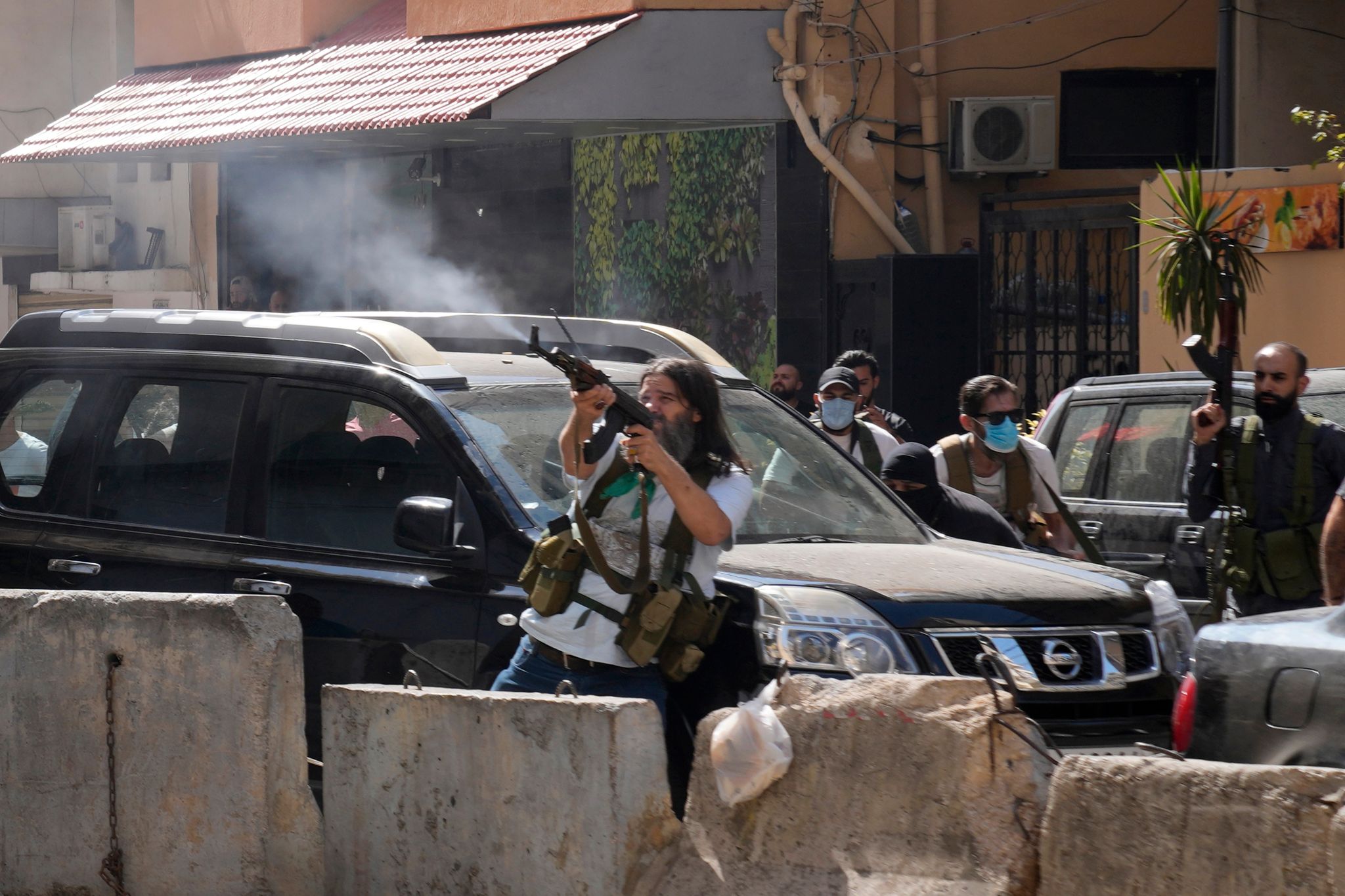 Street fighting has broken out in connection with a demonstration against the investigation of the explosion in the port of Beirut last year.
The case is being updated.
At least five people were killed and more than 30 injured after a fire broke out near a demonstration in the Lebanese capital, Beirut.
This is what Lebanon's Interior Minister Bassam Mawlawi confirms to Reuters.
One of the people killed is said to be a woman who was in her own home when she was shot.
Several explosions, possibly from rocket-propelled grenades, have also been reported.
The street fighting broke out in connection with a planned demonstration against the man leading the investigation into the massive explosion in the port of Beirut in August last year. A group heading to the rally is said to have been attacked in Tayouneh neighborhood, according to Lebanese media.
Shooting is reported at various locations in the city. Several ambulances have moved.
At 12:14, Reuters reports that the army had been dispatched to Beirut. Much of the city center will be blocked.
According to L'Orient Today, the army has issued a statement saying that the soldiers are ready to open fire on the gunmen in the streets. Civilians have been asked to leave the area around Tayouneh.
Excited atmosphere
It is not clear what caused the shooting or who is behind it. But the mood is tense along the front line that stretched between the Muslim Shia and Christian areas during the previous civil war.
The Shiite Muslim Hezbollah movement has called on people to demand the removal of Judge Tarek Bitar as head of the investigation.
On Thursday morning, hundreds of supporters from both Hezbollah and the Amal movement, another powerful Shiite group in Lebanon, gathered outside the Beirut courthouse.
Great pressure on referees
It has been more than a year since the big explosion in the port of Beirut in August last year. He took his life at least 215 people.
No one is still responsible. The investigation has been marked by delays and allegations of corruption.
Various political groups have put enormous pressure on Judge Tarek Bitar. They accuse him of not leading an objective investigation.
Earlier this week, former Finance Minister Ali Hassan Khalil demanded that the investigation be suspended.
It happened after the judge issued an arrest warrant for Khalil and several other politicians. The purpose is to interrogate them as to what they knew about the huge amounts of chemicals stored in the port.
According to the Lebanese media, Khalil is a close ally of Hezbollah, who therefore encouraged his followers to appear in front of the court and demonstrate.
Lebanon is in the midst of an economic crisis that may be among the three worst in the world since the 1850s.

www.aftenposten.no