After all the sun brands, the men's RBK and the women's RBK will become one club in 2022. With a joint board.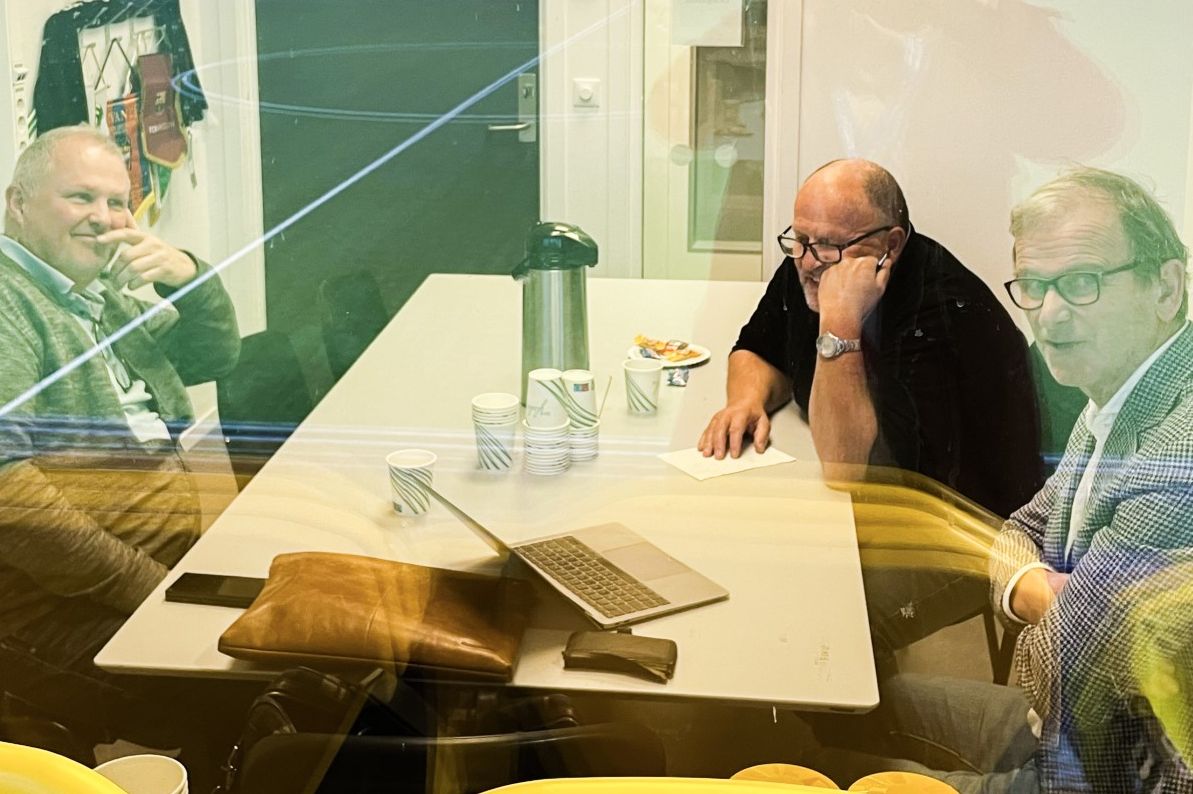 – We have had three meetings in October and we will meet again soon. Overall, we agree on how things should look, says RBK Women's board chair Ørjan Engen.
– Some formal things have not yet been fully clarified, so we know even more in three or four weeks. But there will most likely be a merger next year, says Rosenborg men's board chairman Ivar Koteng.
– It perceives us as a single club
When RBK decided last winter to go for women's football, a five-year plan for the "sporting and economic development of Rosenborg women" was to be prepared.
It was also decided that the clubs would continue as separate and independent units.
On March 28 this year, after RBK's annual men's meeting, Adresseavisen wrote again about the future of Rosenborg as an organization.
At that time, Koteng declared that there were plans to to fully merge with the women's department. Either in 2022 or 2023.
– The market perceives us as a single club. Some of the partners already treat us like this, Koteng said.
"Fusion meeting"
Now the clubs have continued to function. And on Wednesday, both Engen and Koteng can say that everything indicates that the merger will already take place next year, if it is achieved at the annual meetings of the clubs.
Thus, there will soon be two annual meetings in both clubs in 2022: a regular meeting and a "merger meeting".
"How much faster has this happened than you imagined, Engen?"
– We have been a year, then. So yes: faster than we think, he smiles, when Adresseavisen confronts him with the five-year plan.
No more that
With a common organization number, there will also be structural changes in the "new" Rosenborg.
Now Koteng says that work is underway to fuse the plates into a single joint RBK plate.
– We haven't made it yet. But we, the men of RBK, have the goal of a common board, with people from what are now "both camps". It could be a slightly larger board for starters, which will shrink over time, he says.
Today, the men's team board has eight members: Koteng (leader), Svein Tore Samdal, Rune Bratseth, Karen Espelund, Vigdis Harsvik, Cecilie Gotaas Johnsen, Michael Stilson and Frank Norvik (alternate).
The women's team board also has eight members and looks like this: Ørjan Engen (leader), Kristine Haugen, Ingrid Meyer, Gro Eide, Nils Skutle, Marte Wivestad, Per Joar Jensen (alternate) and Ingvild Farstad (alternate).
– We envisage a joint meeting with nine ordinary members and two deputies, says Koteng.
I spoke to the nominating committee.
Koteng will even run for the 2022 election.
He confirms to Adresseavisen that he has spoken to the nominating committee about the way forward.
– We have discussed the prerequisites that form the basis for future work at RBK.
Koteng doesn't want to comment on whether he wants to continue for another two years. Or what the nominating committee thinks about who will become the chairman of the board.
– We keep it internal, he says.
Engen will also not say whether he plans to fill a position on RBK's "new" board of directors.
– I have not thought much about that, is the answer from there.

www.aftenposten.no