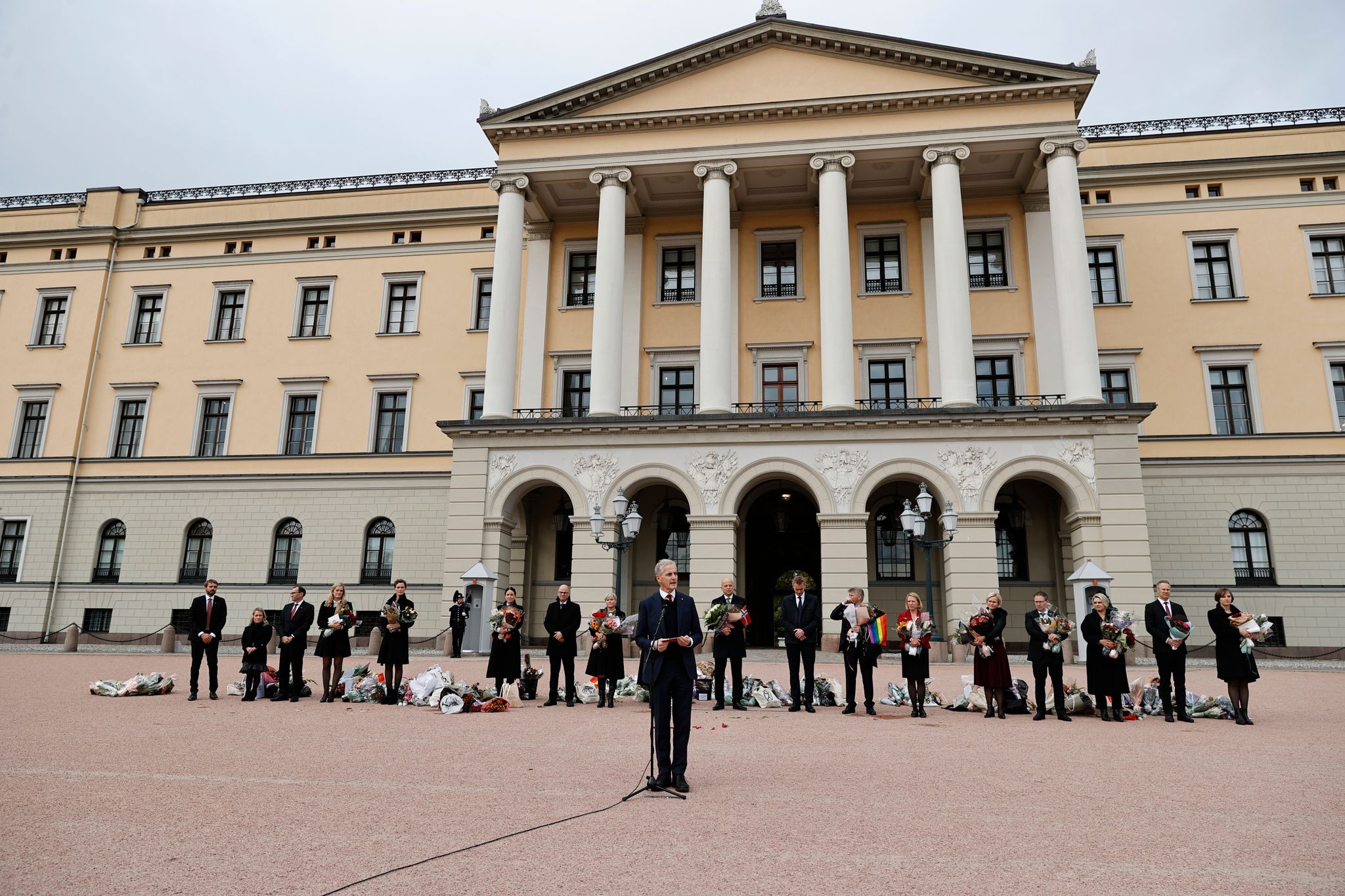 On Thursday at 12 noon, Norway got a new government. Afterwards, flowers and congratulations awaited in Slottsplassen.
The case is being updated.
At 12 o'clock, Jonas Gahr Støre formally became the new prime minister. After the prime minister of the government with the king in the Palace, the Prime Minister and ministers met with the press, family, supporters and the public in Palace Square.
By then it was already known who the ministers of the new government would be. Støre presented the summary on Thursday morning, a day after it became clear what are the main points of the policy that the Labor Party will follow in the coming years.
– Today my first thoughts go to Kongsberg and those who are there. But even though the backdrop is heavy, it is still the day to introduce a new government. And I am very proud of this team.
Støre said this when he spoke to the people for the first time as the country's new prime minister.
– Starting today, ordinary people will experience that their lives and dreams come first. We will take care of the most important things in our country, trust and the strong communities that unite us, he said at Slottplassen.
See more photos of Slottsplassen below:
From left to right: Trade and Industry Minister Jan Christian Vestre, Agriculture Minister Sandra Borch, Climate and Environment Protection Minister Espen Barth Eide, and Justice Minister Emilie Mehl.
1 of 6Photo: Stein Bjørge
The new government is made up of ten women and nine men. It is a young government team, with an average age of 46 years.
Utøya survivors become ministers
Støre points out that this government will face great challenges in the coming years.
– But no one is better equipped. We have the platform we need to start that work from day one, he says.
This year marks the 10th anniversary of the terrorist attack on Utøya. Today, Norway has its prime ministers who experienced the attack, Jan Christian Vestre and Tonje Brenna.
– They use all their power to contribute to a better society and assume the greatest possible responsibility.
– Ten years later we can say, democracy won, he says.
Solberg thanked for eight years
Protesters have also appeared. Members of the public action "Save Ullevål hospital" stand with flags and shout into the crowd that has gathered in Slottsplassen.
The Center Party went to the polls to stop the closure of the Ullevål hospital, but failed to get through it on the Hurdal platform.
Erna Solberg met with the king for his last minister at 10. There, the government received her request to resign with effect from 12 noon.
– Thank you very much for allowing this branch to rule Norway for eight years. We hand over a country in good shape to the next government and we wish them luck, said Erna Solberg in Slottsplassen.
This is the government of Støre

www.aftenposten.no