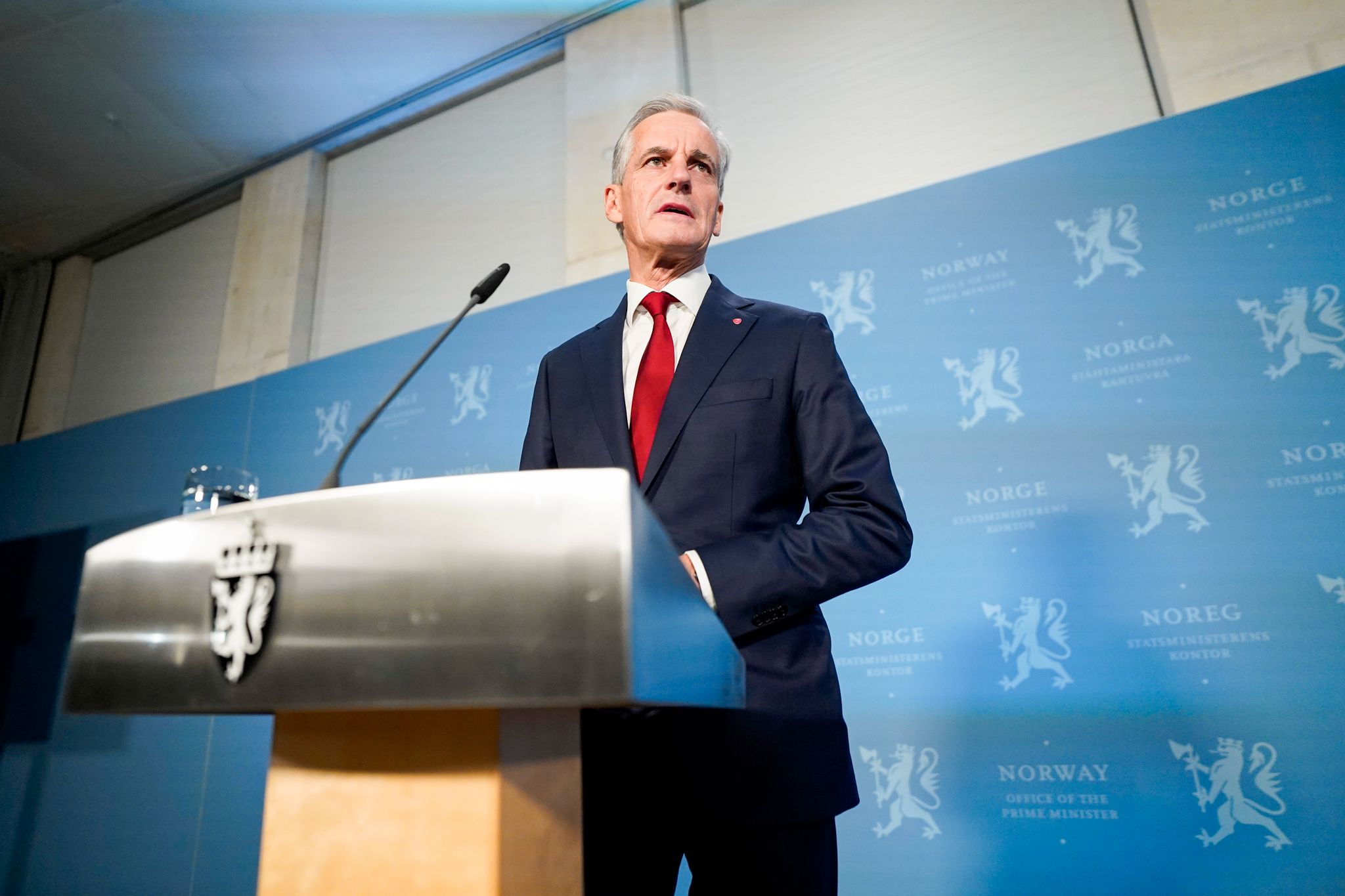 After being prime minister for 6.5 hours, Støre met with the press on Thursday night. The killings in Kongsberg became a central theme.
By then, he had managed to complete his first cabinet meeting in the Palace with King Harald and obtain the key card to the prime minister's office from Erna Solberg.
He had also held his first intergovernmental conference with all his new ministers. Work began on the discussions that will begin at the Storting next week.
The government also has little time to prepare for the change in the state budget that Erna Solberg presented earlier this week.
Go to Kongsberg on Friday
Støre's first day as prime minister was heavily marked by the killings in Kongsberg on Wednesday night. At the press conference, Støre announced that he and Justice Minister Emilie Enger Mehl will go to Kongsberg on Friday.
He also says that work on emergency preparedness will be important for the new government.
also read
Emilie Mehl became the youngest justice minister in history, the day after a possible terrorist attack in Norway.
– We have emphasized that we want an extremism commission, which crosses this complex field that concerns all societies, says Støre.
It will not conclude any further on the Kongsberg killings until the police have completed the investigation. But it refers to the terrorist attacks in Christchurch, the United States and countries in Europe.
"We must do everything we can to protect ourselves from these horrible attacks on innocent people," says Støre.
He says part of the lesson after July 22 was that the PST and the "hard part of security" often enter the final phase.
– But the preparation of a society to prevent happens much earlier. What happens at school, in the workplace and in the local community when we are in such vulnerable situations? We are all part of that preparation, says Støre.
He says that the people who end up committing such heinous acts have been someone's neighbor. They have worked in a community.
– We must include this in our analysis of this threat, says Støre.
also read
This is the government of Støre
Utøya's legacy
Støre has emphasized several times on Thursday that he has two ministers in the government who survived Utøya. They are Tonje Brenna and Jon Christian Vestre.
There are also several secretaries of state and advisers in the governmental apparatus who were in Utøya on July 22, 2011.
– We have brought people who have the life experience that he gave them on July 22. It was very dramatic and it cost them a lot, says Støre.
But it also meant something else to Støre.
-It is also to show those who thought that that generation was going to get out of politics, it did not happen. There were those who said that they wanted to advance in politics and that they believed in these values. We have some of the best and most promising politicians in the country in that generation, says Støre.

www.aftenposten.no