The pandemic continues unabated in Russia, with nearly a thousand new deaths a day. Widespread resistance to vaccines is to be blamed for development.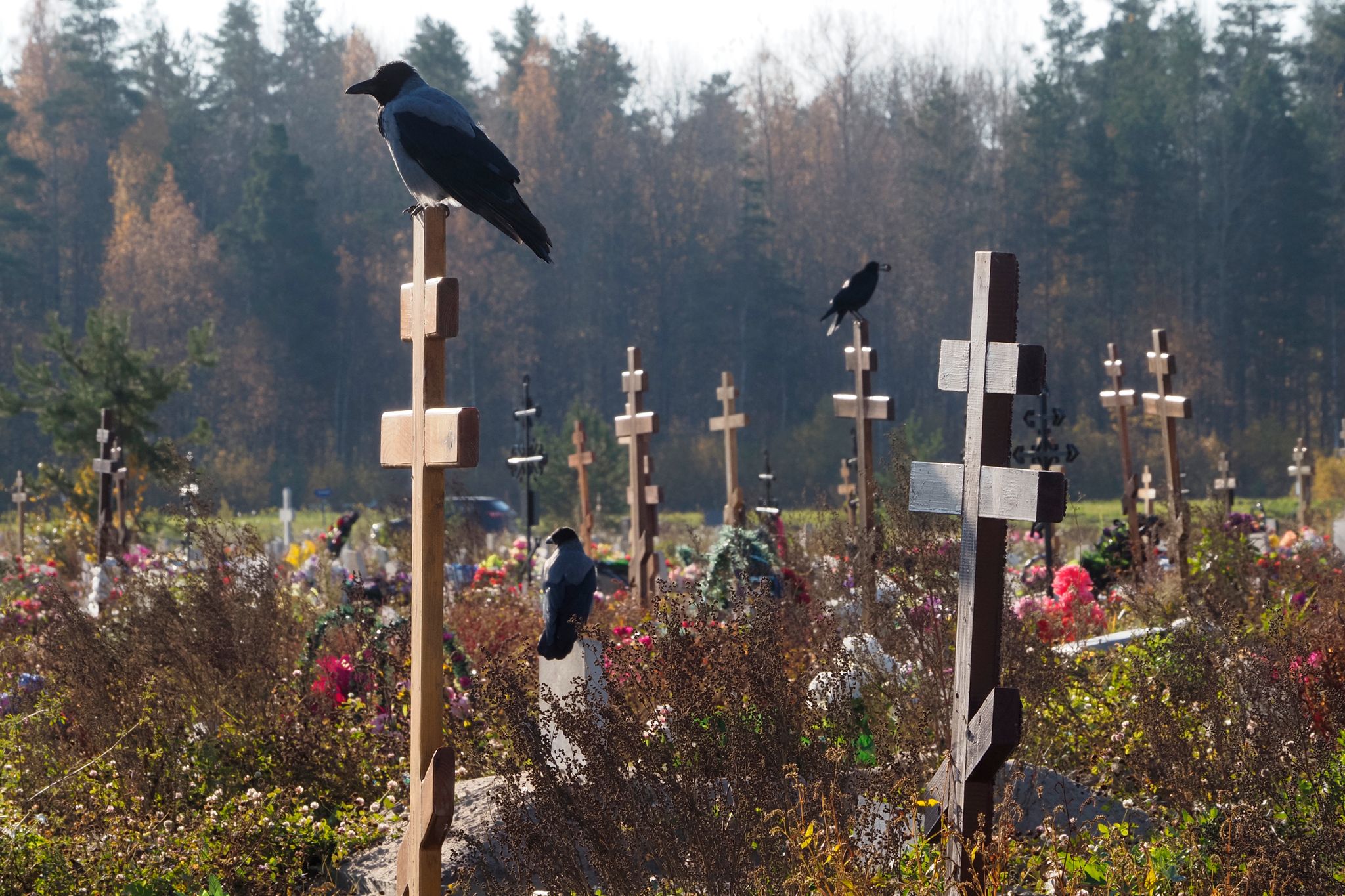 On Tuesday this week, 973 deaths from covid-19 were officially reported. They were five more than last Saturday and a little more than a hundred more than the average for September.
As recently as July, when the spread of the delta variant intensified, there were about 750 deaths per day. It was a record at the time.
Low stand
There is still low support for vaccines among Russians, and thus there is little prospect of better times as well.
By Friday of last week, nearly a third of all adults, 47.8 million, had received a dose of the vaccine. This means that only 29 percent of the population is fully vaccinated.
– The vaccination rate is too low, inexcusably low, says President Vladimir Putin's spokesman, Dmitry Peskov.
– That is the reason why we have such high mortality rates. We try to take every opportunity to encourage all residents to get vaccinated, he adds.
Hospital under pressure
Therefore, the number of cases of infection naturally also increases. Every day more than 28,000 new cases are registered. The infection puts a lot of pressure on the country's hospitals. Peskov says several of the hospitals are approaching congestion.
Health Minister Mikhail Murashko affirms that 11 percent of all people admitted to the hospital have coronary heart disease and that their condition is serious or very serious.
In total, just over 7.8 million Russians have been confirmed infected and 218,000 have died. Unlike several other countries, only those who have died as a direct result of the virus are counted.
The Russian statistics agency Rosstat claims that the death toll is almost double if you count the cases in which the crown was not the only cause of death.
In absolute numbers, Russia is the fourth most affected country in the world, after the United States, Brazil and India.
Local responsibility
Despite the high numbers and negative development, it is not about closing the country at the national level. The Kremlin authorities believe that responsibility must be local.
Peskov says that it is not about fining those who do not want to be vaccinated.
In some regions, restrictions have been introduced on large public events. And in some places, only those who are fully vaccinated can go to the movies, the theater, or eat at restaurants.
But in big cities like Moscow and St. Petersburg, life goes on almost as before the pandemic. It is also very common to see people without masks, although there are rules for the use of bandages, reports the AP news agency.
Putin hosted
In September, the alarm went off after dozens of people in President Putin's inner circle tested positive for COVID-19. Putin, who has taken the Russian Sputnik vaccine himself, was in isolation for two weeks and is not said to have been infected.
– I hope it turns out that Sputnik V has a high level of protection, he said when the infection around him became known.
He also praised the vaccine afterwards, saying that he had worked closely with people who were infected, without himself having been affected.
When Putin coughed several times during a video conference with various politicians on Monday, questions were asked about his health. He assured that he was fine and that he was not infected.
– There is no problem. They test me almost every day, and not just for covid-19. It was just cold outside and I had been a bit too active, Putin, 69, replied.

www.aftenposten.no