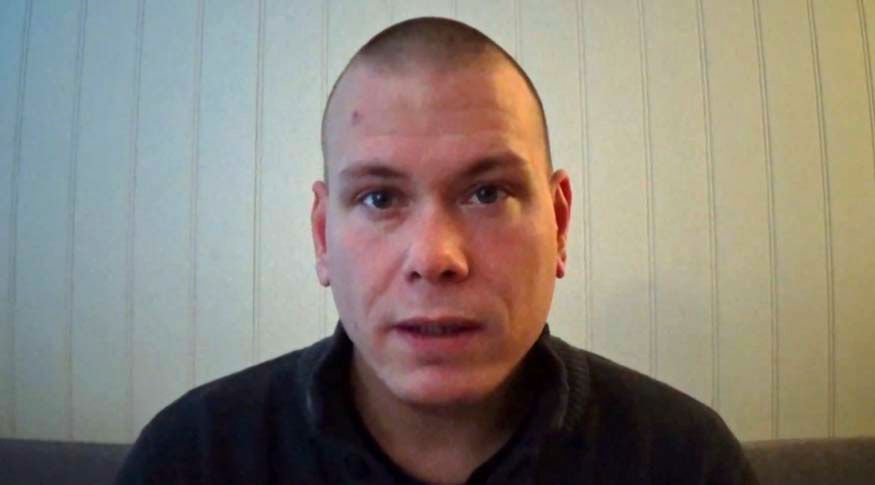 Was Kongsberg accused of being insane when he killed five people on Wednesday? We will get a response to that in a few weeks.
Five people died in Kongsberg on Wednesday. Espen Andersen Bråthen (37) has admitted to doing so. The attack was carried out with a bow and arrow, among other things.
Bråthen will now be in custody. In addition, you must undergo what is called a full judicial appraisal.
PST: – Can be erratic
But what does such an evaluation mean?
– Indicates that things are not quite in place, says his defender Fredrik Neumann VG.
In other words, you have had a preliminary examination of your mental health. When the police cannot deny that there is any question of sanity, they must conduct a more thorough investigation.
The police will find out if he is sane or has a serious mental illness, which means that he cannot be punished.
– It is difficult to distinguish between terrorism and psychiatry. We can face a person who is not sane, says Arne Christian Haugstøyl.
He is the head of the fight against terrorism in the PST.
These escape punishment
The result may not arrive until several weeks or months later. It will have a huge impact on the punishment you may receive.
If you were psychotic during the act, you cannot be punished. Then you will most likely be transferred to mandatory mental health care.
In such surveys, it is difficult to underline the answer.
However, the law is clear. You escape punishment if at the time of the crime you:
psychopath,

had a severe disorder of conscience or

he was severely mentally retarded.
Now the police must find experts to take over the job. They then ask the court to name the proposed experts.
They are preparing a report. A forensic psychiatric statement. This will be the quality assured by the Commission of Forensic Medicine (DRK).
So the court must finally assess whether he is sane or not.
Controversy over Breivik's condition
Both Anders Behring Breivik and Philip Manshaus had to go through this report. They were convicted of terrorism. Both received 21 years in prison.
Breivik's assessment became a major contentious issue during the trial.
The first forensic psychiatrists thought he was crazy. The conclusion was the subject of strong criticism. Therefore, the court ordered a new report from new experts. Here he was declared sane.
Manshaus was declared sane.
When prominent lawyer Tor Kjærvik was killed by his son (36) this spring, the son was psychotic. That is the opinion of the experts. They recently submitted their report.
He was a paranoid schizophrenic and has been for several years, they believe. DRK has not assured the quality of the report.
Two in ten murderers were schizophrenic or had psychosis
How common is it for murderers to have serious mental illness?
There is no final decision here either.
On Norwegian public report (NOU) from 2010 gives us a clue. Ann-Kristin Olsen chaired the committee, which was called the Olsen Committee.
He investigated murders in Norway between 2004 and 2009.
18 percent had schizophrenia or paranoid psychosis at the time of the crime.

30 percent had a personality disorder.

38 percent had a drug-related diagnosis.
also read
Espen Andersen Bråthen is charged in the Kongsberg murders
– Understand what you have done
Bråthen was questioned again on Thursday. There, the 37-year-old man declared himself willing to the police. Bråthen agrees to custody.
His defender tells VG.
– He understands what he has done, says defender Neumann to the newspaper.
PST was notified
Bråthen was not an unknown man neither to the police nor to the PST. They have received several reports of concern prior to the attack. By 2020.
Neither the police nor the PST will say anything about how this has been followed up.
The assailant has been in and out of the health service for a while.
In 2017, the police were informed about a video that Bråthen posted on Facebook. It was covered by various outlets on Thursday. Here he comes with what he calls a warning.
PST's Haugstøyl says he had not seen the video before it appeared in the press. However, you can't answer for sure if someone else on PST has seen the video before.
However, Haugstøyl acknowledges that they have had "challenges" to ensure that the defendant could commit such an attack.
It is a challenge to discover those who do the action of words, he says.

www.aftenposten.no