You are just getting used to mistakes and mental paralysis. Here come more battles of destiny.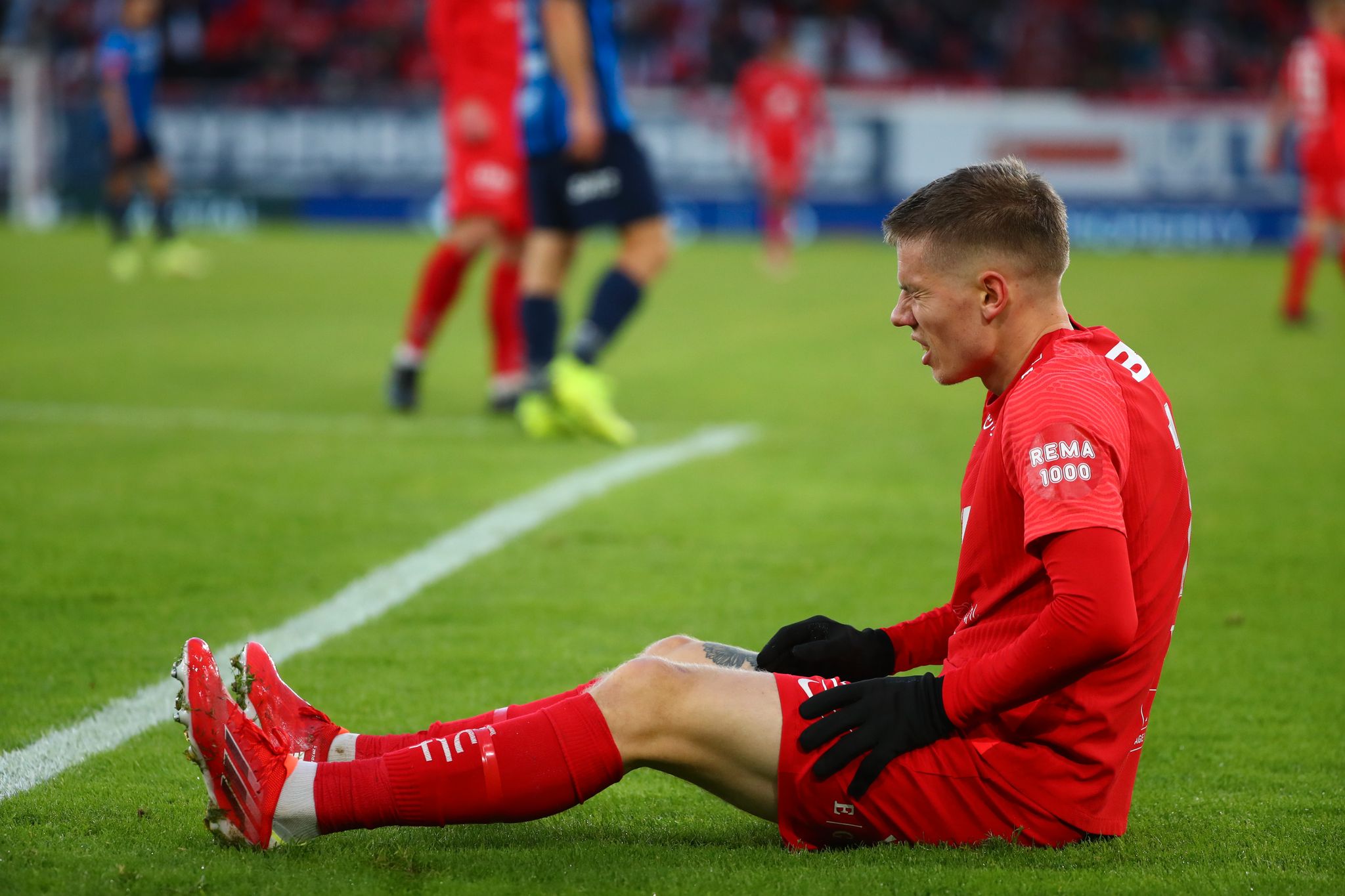 Eirik Horneland It is clear that both the match against Mjøndalen and the last one against Stabæk were characterized by the fear of the Brann players. This is impossible to prove, but we have to assume that the coach, who at some point should know his group better, is right.
In both games, Brann has been backed by hordes of supporters. You'd think it evokes the little extra in gamers. Instead, it may have helped them stiffen, insecure, and nervous.
Not good.
Because the fear of relegating very easily becomes a self-fulfilling prophecy. A little less precision, a little less daring choices in crucial situations, the occasional player loses his mind. An error here and another there.
That's more than enough to send Brann to the 1st division.
Not because they are not good enough to play soccer. But because they are not good enough to dare to play football.
Because although I hear from those who think that in the future it is a small blessing for Brann to play against teams that alone are a little better than them, it is difficult to imagine that the fall and winter of 2021 will be anything else. than a series of fateful matches.
There will be more afternoons with expectations, hopes and trembling nervousness. And even though being an underdog does wonders for football players' mental recharge for a match, Brann has performed so poorly this year that absolutely every remaining match is vital.
So Brann depends on the margins and having large contributions for each settlement. The first comes this weekend against Odd. Next is at home against Viking the following week.
And since it's hard to imagine Brann winning the golden duels of Bodø and Molde after all, there are six league games and two bonus deals left.
This is urgent for Eirik Horneland to do something with a collective mindset that can send Brann to the 1st division in 2022. Of the remaining eight games, Brann will probably have to win at least three to qualify. If we accept that it is difficult to beat Molde and Glimt, and that the points here are a pure bonus, with some probability they should win half the battles. Against Odd, Viking, Sandefjord, Vålerenga, Rosenborg and Sarpsborg.
The former is against Odd this weekend, the latter is played at the Stadium against Sarpsborg on December 12. As it has developed, there is little indication other than that this latest settlement will be enormously important, one way or another.
And after that agreement, there may be another party. A single qualifying match during Advent.
Mental tests lines up, regardless of whether one is blessed with a bright and fluffy outlook on life or overwhelmed by darkness.
Because now it is even the case that it is much more serious for Brann to relegate than, for example, Mjøndalen. So much is at stake. Costs. Destroy a lot.
I have no problem identifying with players who are scared and affected by such a situation.
But such fear it will send fire down. Therefore, it is urgent to get used to, hug and learn to like pressure. It's very urgent.
And there is no alternative but to face it.
Listen to the Ballspark podcast:

www.aftenposten.no