The golden opportunities are almost gone. In this interview, Mikael Dorsin responds to the position of the table and the future of RBK with a new coach.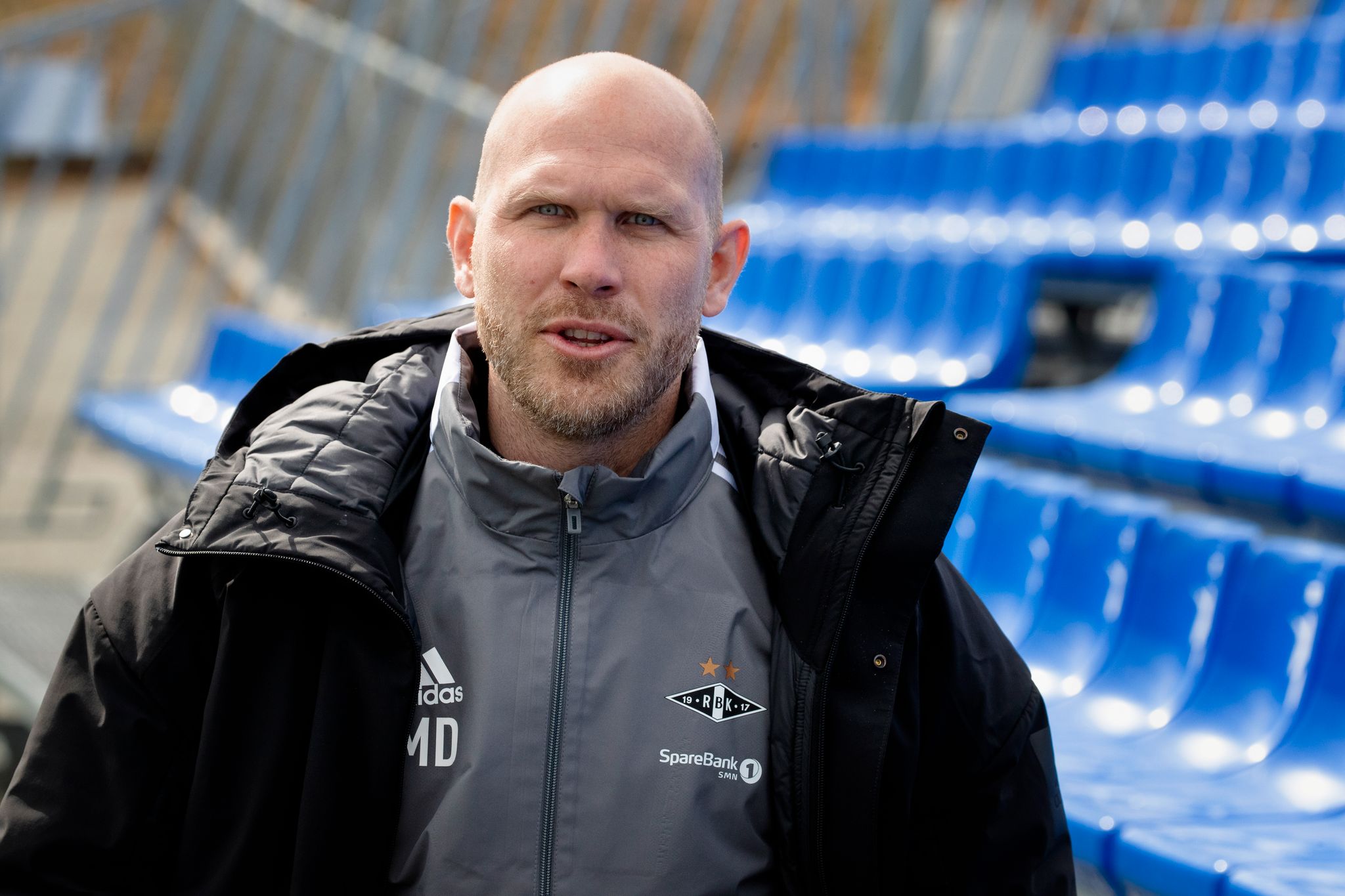 – We must see opportunities. We have the ambition to always play in Europe. So we have to get to the top three as it is now. That possibility still exists. It is positive, and then we wish we were higher, says Mikael Dorsin to Adresseavisen.
We are sitting with the sporting director of Rosenborg in Brakka. A two-match point against Kristiansund and Vålerenga has left RBK behind in the gold match. On Monday, the Norwegian Computing Center was able to report that they had calculated Trøndelag's probability of gold at 1.8 percent.
Third place is also under great pressure, with Kristiansund and Viking being the biggest competitors behind Glimt and Molde. Only the top three teams from the Elite Series will play the European Playoffs.
– If we want to be higher, the performance at a high level must be more stable. We are constantly discussing internally what we need to improve and what we need to develop to make this happen. Now we are where we are, where it is about scoring points and performing so well that we reach the goals we have. It's still possible, says Dorsin.
Ok more
He believes that June's poor form has ruined a lot for RBK, where the team took a point from four games.
Since July 10, only Glimt has earned more points than the guys from Åge Hareide.
– The most important thing for us in terms of results is to get as high as possible and reach the goal. We still have the opportunity to do so. We had a difficult period in June where we finished quite a bit behind. We then had a little reboot and it's been fine more in terms of results after that. So at least we will fight for a medal, and then we will see what happens.
– Can Rosenborg be happy with the season if they are third?
– We are never completely satisfied with third places. At the same time, you have to see what has happened. If there are two teams that have been fantastic in which one does not lose points at all, then you will not be happy to be in second place. I was here at the club that plays and I won the gold, which has been riding the board like Bodø / Glimt did last year. Other times you have come from behind, and there have been seasons in which you have won a second or third place, which has been good based on the conditions that have been given.
– As it seems now, we have to fight for the points, and then we'll see where we end up. We have been there most of the season. When we reach the goal, we should be relatively satisfied in terms of results, but here in Rosenborg you should always be fighting for the top.
– The new coach will leave his mark
The former defender and captain of RBK already before the interview announced that he will not say anything more about the hunt for the coach than Ivar Koteng said in a interview with Adresseavisen last week. When asked when there can be a coach in his place, Dorsin responds:
– We'll see when it happens. Anything can happen in football, but we feel like we have relatively good control. We hope there is a coach in place for the start of the series next year, says Dorsin and smiles wisely.
But the reality is that whoever replaces Åge Hareide comes to a club that hasn't won a trophy since the 2018 gold cup. How will that affect the qualifications for RBK's new head coach?
Dorsin would rather not rule out a 2021 gold just yet.
– I don't want to say it until the season is over. Anything can happen. A new coach comes along anyway, and then it's hard to answer that question, says Dorsin.
– Will a new coach now usher in a new Rosenborg?
– Rosenborg will always be Rosenborg in its own right. A new coach will make his mark, and then it's about making that chemistry the best it can be. Achieving that combination is really the success factor if you summarize it briefly and easily. External and internal expectations, both in terms of results and performance, are high here, as they should be in terms of history and how we want to appear. It is not always the best friend of the time. The ambition in terms of results is that every year we have the opportunity to qualify for Europe, says the sporting director.

www.aftenposten.no