Aleksandr Bolshunov's trainer says the Russian teddy bear is "very worried" after he underwent surgery on his upper jaw twice in a month.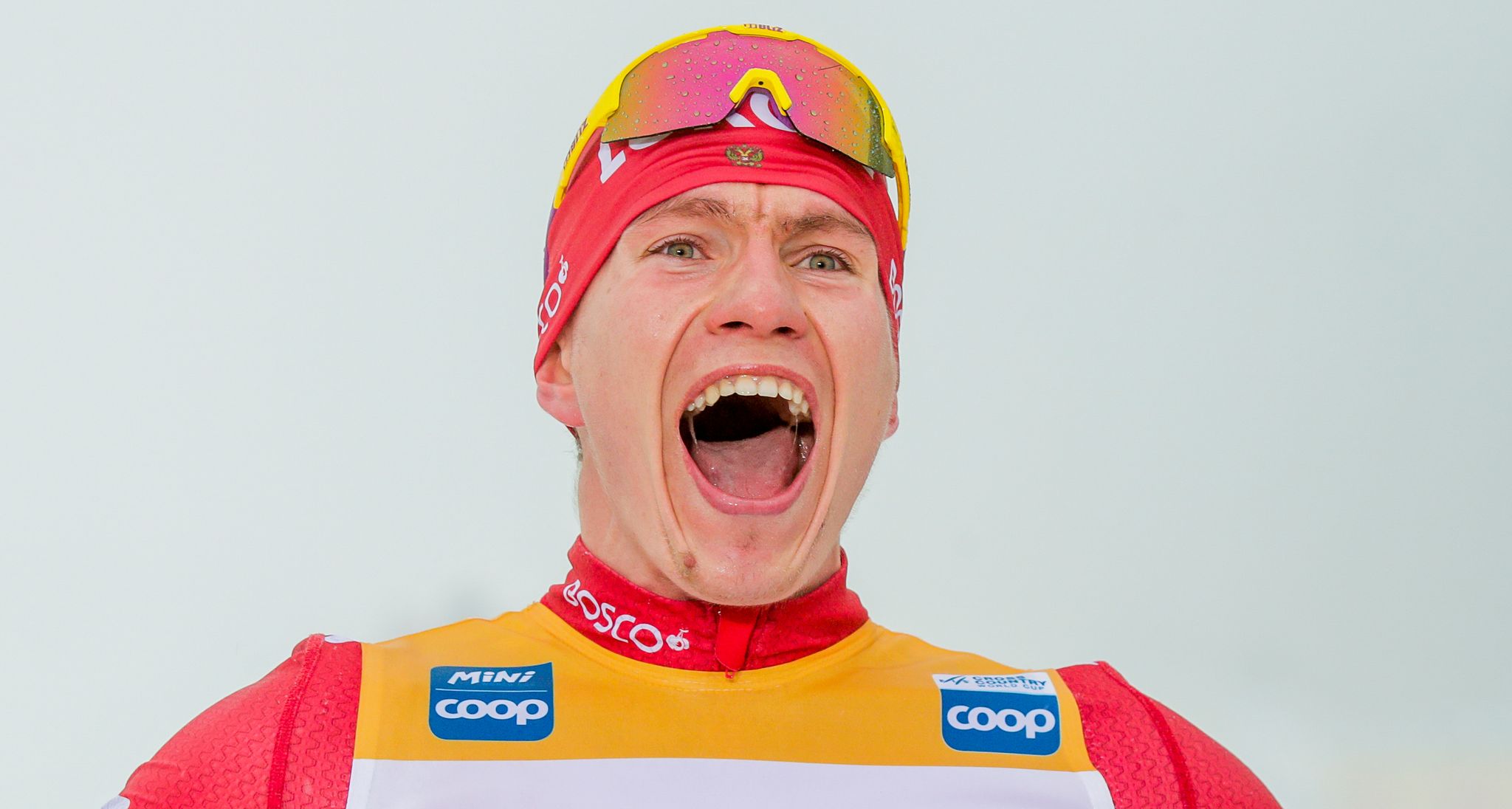 Aftenposten collaborates with VG-sporten. Therefore, as a reader of Aftenposten, you also get articles and services created by VG.
However, both coach Yuri Borodavko and Norwegian competitors believe the 24-year-old is so robust that all the troubles this summer and fall will not affect the Beijing Olympics in February 2022.
The coach still admits Matj TV that the problems came in the training grounds, where tough training sessions were planned.
– It has not affected the amount of training, because running has been replaced by skis and bicycles. Therefore, it has not affected the aerobic part of the training. But to some extent it has gone beyond high speed. Unfortunately, all this has happened in training camps, where hard interval work was planned, says Yuri Borodavko.
also read
Klæbo goes against the tide: – There is no reason to be skeptical and arrogant
Matj TV previously reported that Bolshunov also had a bicycle rollover this spring and that he has had problems with his Achilles tendon as a result of hard training. But these issues are not covered in this recent interview with the television channel.
On the other hand, they talk about the Bolshunov problem with the teeth and jaw, which has necessitated two operations in a short time. Most recently, on October 15, he had to return home from training camp in Ramsau for surgery at his home in Moscow.
– Anyone who has had a toothache knows what it is. With that discomfort, he can't fully perform, and he went beyond interval training.
also read
The disposition of the ski stars is in dispute: – We had a great discussion.
When Matj TV asks him if the worst is the psychological, coach Borodavko replies:
– Of course, as a motivated athlete, you are very concerned about what happened. His teeth were not properly treated in his youth. Today's problem is an echo of the past.
According to Borodavko, despite the problems this summer, Bolshunov has shown in tests that he is better than ever.
– Every year he becomes more mature, he gets a greater understanding and feeling of the training process, of the body. Most likely, you are already thinking about how to do everything right in the future. I also have a rough plan ready.
also read
Nossum on Eating Disorders: – People would be surprised at how much candy we eat.
– Bolshunov has a huge base. You can go to the start at any time and make a good result. There is enough time for the Olympics to be in top form. Also, we only pretend to have one top, for the Olympics, Yuri Borodavko tells Matj TV.
Norwegian competitors from Russia believe that breaks are of little importance before the season.
– I think it's too robust to characterize it. It was probably just before the last Olympics that he was sick with the flu, but he still won several medals. "I am pretty sure that this year we will also get formidable competition from him," Simen Hegstad Krüger tells VG.
In Seefeld WC (2019) and Oberstdorf WC (2021), Norwegian men have taken a total of 11 out of 12 golds. Only Bolshunov has managed to stop the Norwegians.
also read
Norwegian Ski Association Announces Celebration of China – Received Advice from NFF Leaders
– I think he's so confident in his training philosophy that he can tolerate this. But breaks are never good. At the same time, you probably train so much that your body needs a little rest from time to time. It definitely affects you, at least a little bit mentally. Because it comes into play a bit, says Sjur Røthe, and therefore aims at the same point as the Bolshunov coach.
– But I'm surprised he lost a lot at half-time, Røthe continues.
Hans Christer Holund also doesn't think Bolshunov's drive-up will affect him drastically this winter.
– I think what happened is going well for him. I'm pretty sure he's the man to beat. Perhaps he was the best skier in the world last year, and you will be surprised if he is worse this year, says Holund.
Bolshunov got married this spring. According to Borodavko, his wife Anja is doing her best in the training grounds. She is also officially employed as part of the support staff of the Russian national team.
PS: Besides Bolshunov, this training group consists of Natalya Neprjajeva, Jana Kirpitshenko, Marija Istomina, Anna Grykhvina, Alexei Chervotkin, Denis Spitsov and Aleksandr Terentjev.

www.aftenposten.no