The electricity supplier Fjordkraft has filed a lawsuit against the state for offering a controversial electrical product. The Consumers Council reacts strongly.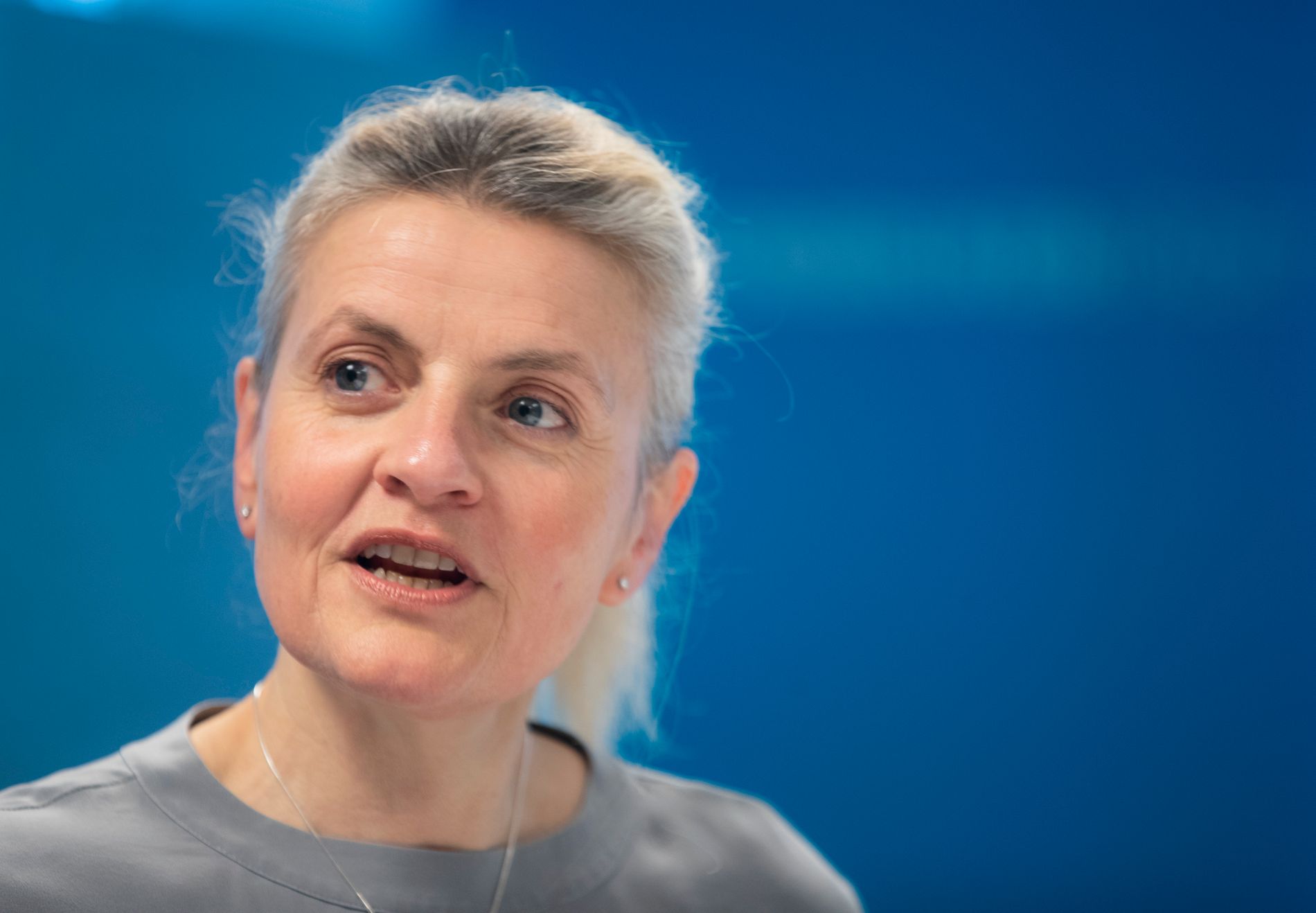 – Suing the state for continuing to sell anti-consumer settlements to its customers is a new end point for the power industry and Fjordkraft, says Consumer Director Inger Lise Blyverket in an email to E24.
She has just learned that the electricity supplier Fjordkraft is filing a lawsuit against the state. The company requires electricity customers to still be able to distribute electricity expenses evenly throughout the year.
also read
Fjordkraft warns lawsuit against state
From Fjordkraft, this applies to the additional service "Total Control", which according to the company adjusts the electricity bill so that you pay a uniform amount throughout the year.
The Norwegian Directorate of Water Resources and Energy (NVE) has previously compared such agreements with consumer loans, where there is a risk of accumulating debt with high interest costs for the electricity company if the price or consumption of electricity is higher than course.
The Consumer Council goes even further.
– The consumer is led to believe that the fixed amount is what applies, and is surprised when the agreement is terminated, says Blyverket.
– Make the electricity bill unpredictable
Blyverket says that several Elklagenemnda cases show how clients end up paying up to 15,000 when they switch to a new company.
– This form of agreement makes the electricity bill unpredictable. The fact that companies attract customers to these deals is due to the fact that the electricity market is hopelessly confused and few really know what deal they are in or what they are paying for, Blyverket says.
Fjordkraft responds that they are not recognized in the amount of 15,000 crowns mentioned.
– We continuously monitor customer balances and ensure that disproportionately high or negative balances do not accumulate. While the rollout of the new electricity meters (AMS) was underway, several customers were subsequently liquidated, leading to imbalances, says communications director Jeanne Tjomsland at Fjordkraft.
Deny that they are misleading customers
The Chief Consumer Officer says this is another example of how Fjordkraft "misleads its customers."
– The company has previously been caught offering deals with secret price surcharges and failing to notify when prices were set, says Blyverket.
Fjordkraft responds:
– We do not recognize ourselves in the repeated claims that we mislead our customers. The cases referred to by the Consumer Director have been closed by the Norwegian Consumer Agency, says Tjomsland.
Blyverket says it hopes all customers will use their consumer power and choose a company that offers good, cheap deals and "hasn't repeatedly taken it with their pants down."
– The Chief Consumer Officer overlooks the fact that this is an on-demand service that gives customers the opportunity to spread expenses throughout the year, says Tjomsland.
also read
The government will increase housing subsidies to help with the electricity bill
You can go into debt with the power company.
Customers with the 'Full Control' add-on service, which costs SEK 59 per month, cannot necessarily expect a uniform level of electricity bill over time, as the name suggests.
The monthly amount can be adjusted based on fluctuations in both your own electricity consumption and the spot price of electricity. Trygve Oma, Product Manager at Fjordkraft, confirms this to E24.
– What happens to the invoice to customers with "Total Control" when the price of electricity rises sharply, as we have seen lately?
– Basically nothing happens, but you will be able to get an adjustment in case of a significant change in electricity costs, says Oma.
If such adjustments, for example in the event of an increase in the spot price, are not immediately adjusted to the monthly amount, they are recorded as a liability for Fjordkraft in the customer's balance.
When the balance turns negative, the amount owed is billed to customers by a corresponding increase in the fixed monthly amount to be paid.
– But isn't it misleading to advertise with "full control" and "even bill" when the monthly amount can still change?
– I myself have the product, and for my part I think it gives me good control over my own electricity costs. The vast majority of consumers have a monthly economy, receive a salary once a month and have to cover a series of fixed costs, such as telephone, broadband and the like. Most people here prefer to have regular amounts, but the unusual thing about the electricity bill is that it will typically fluctuate significantly throughout the year, says Oma.
Many people have money to spare
– How much debt do "Full Control" customers have with Fjordkraft as of today in the form of a negative balance?
– There is sensitive information that we cannot disclose, says Oma.
One consequence of paying a uniform amount per month is that customers receive a higher bill in the summer and a lower bill in the winter, compared to customers who only follow the spot price.
Therefore, there are many clients of Fjordkraft who also periodically have a complaint about the company. E24 has seen cases on individual invoices with accounts receivable over NOK 8,000.
– This amount is not unusual for a private customer who is at the high end of expected electricity consumption. But the average amount is significantly less, says Oma.
also read
The price of electricity remains stable on Thursday
Several are considering lawsuits
Fjordkraft is not the only one who has considered a lawsuit to be able to offer such products.
Trøndelag-based Midt Energi is also considering trying the case in court, according to Fjordkraft's lawsuit, which has been given access to E24.
Midt Energi CEO Geir Moholdt says they don't recognize themselves compared to consumer loans.
– We do not operate in the consumer loan industry and we do not see the product as a business idea to be able to earn money with interest, Moholdt tells E24 by phone.
Moholdt says they have had contact with several power companies, including Fjordkraft, which has such a product and is in danger of having to shut it down.
– We have experienced that these are products that customers want and that those who have those products want to keep them, says Moholdt.
Read on E24 +
Fjordkraft sold the maximum price for Jonas electricity. Now they are doubling it.
Read on E24 +
Comment: "The legacy of the energy crisis"

www.aftenposten.no