– This is a big boost, says the councilor for the sports agency Endre Tvinnereim (Labor).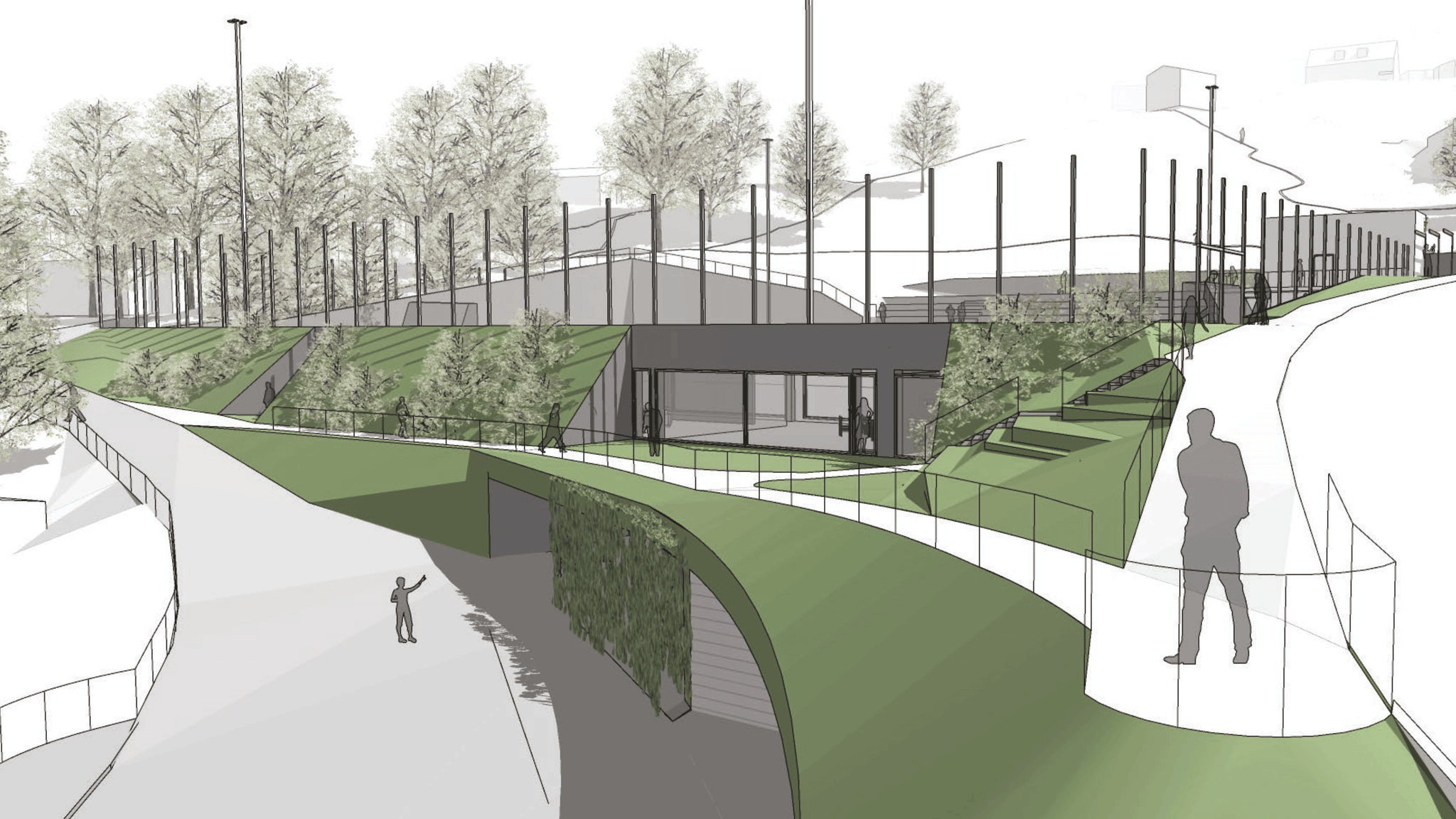 For many years, Idrettslaget Varegg has worked for a multipurpose hall in Sandviken. Now it finally seems like the dream is coming true.
– It has been a long process, but now we have a solution that I think is a good one, says the councilor of the sports agency Endre Tvinnereim (Labor).
The City Council has prepared its proposal for a new Varegghall. Then, it is up to the city council to make a final decision on November 24.
– I hope and believe they will support this. This is a very good measure that many have been waiting for a long time, says Tvinnereim.
This is how it can be
The City Council plans a multipurpose facility with up to five floors, located mainly under the current Mulebane. Installation includes the following:
On the roof of the facility, a new baseball field will be established as a replacement for the current soccer field.

The sports hall with associated facilities will be on the upper floors.

The lower floor will be a parking lot for cars and bicycles, as well as a residential area parking for the local community.
– This is a great boost. It is important to have such a facility in such a central area of ​​Bergen. I am very happy to have this case in port, says Tvinnereim.
– We have been doing this for 17 years. That now comes with a positive attitude is very good, says Stein Harald Arnesen, chairman of the board of Varegg AIL.
He says that Trond Mohn has indicated to the sports team that he will help with the funding. But it is too early to say how much the plant will cost.
– We don't have a final price estimate, but the price estimates we've compiled are in the area of ​​around 200 million.
The sports team is now working to find alternative soccer fields that the children can use while the construction process takes place.
– When will construction begin?
– We have some ideas about it, but we have not reached a conclusion.
Kindergarten and parking spaces removed
Initially, a kindergarten was also required to enter the multipurpose room. But Byantikvaren and Vestland County believed that the kindergarten's outdoor area would go beyond the cultural monuments at Christinegård and Mon Plaisir.
– A lot of work has been done to adapt the terrain. Kindergarten was considered for quite a long time, but there was no place for it, says Tvinnereim.
The Bergen municipality wants to make it easier for the Krohnengen and Rothaugen schools to use the sports hall during school hours, says Tvinnereim.
As for parking spaces, the town hall is more scarce. Planning consultant Fortunen AS initially proposed two floors with a total of 95 parking spaces.
In its proposal, the City Council reduces it to a single floor with a total of twelve parking spaces for sports, and approximately ten spaces for neighborhoods and visitors.
– We believe it will be kept for this purpose. There will still be more parking spaces than the facility itself needs.

www.aftenposten.no