It is increasingly difficult to hide fortunes abroad. But new creative methods still make it entirely possible.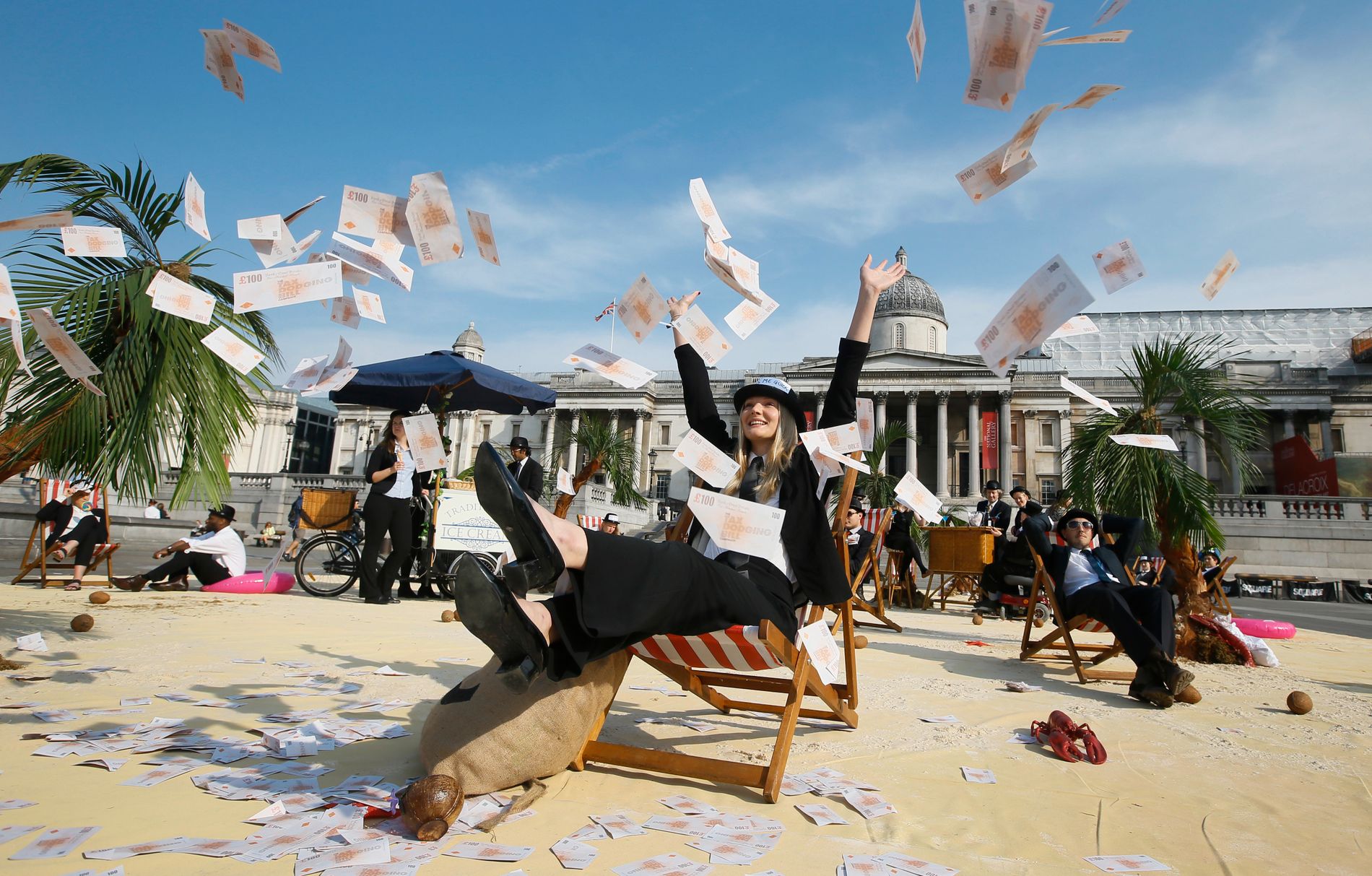 This is no an article on personal finance on how from can hide riches abroad.
It is an article about the many challenges that Norwegian tax authorities still face in their search for that money.
Forgetting the bank account in Switzerland
It has become increasingly difficult to hide wealth abroad.
For decades, it was only to open an anonymous bank account in Switzerland or Luxembourg. And then go down and withdraw cash when needed.
However, several international document leaks, some of which occurred shortly after tax revenues fell sharply in many OECD countries during the 2008-2009 financial crisis, forced changes.
However, the breakthrough came only in 2017. At that time, many countries signed an agreement automatic exchange of tax data.
Skull parties in paradise
One response for those who had to withdraw money from Swiss bank accounts has been to set up shell companies in more remote tax havens.
– International cooperation helps us to obtain account information and other financial information where the owner is known. The problem for us is when we use mail and display companies where the owner is hidden.
This is what Fiscal Director Nina Schanke Funnemark tells Aftenposten / E24.
She adds:
– In those cases, access is as difficult as it was previously for bank accounts.
Fought open records
Both the British Virgin Islands and the Cayman Islands have come under heavy pressure to make the records of who the beneficial owners are more open.
Both have defended themselves. But if we are to believe the British Foreign Office, then the two have now promised have public records open as of January 2024.
Read on E24 +
Here's how the tax director will stop Norwegians with hidden fortunes abroad
From bank accounts to real estate
An alternative to bank accounts owned directly or through shell companies is ownership.
Pandora Papers shows that those who hide wealth have increased their appetite for real estate.
– It is not standardized and it is easy to find the real owner behind the properties. In Norway, we also have challenges with the fact that there is no obligation to register property, says Funnemark.
Therefore, the Tax Director wants a registration obligation in Norway.
Dual nationality
Something relatively new that has become popular is what in Norwegian can be called citizenship via investment (CBI).
– The sale of passports and citizenship has become a big industry. And it can undermine the scheme of automatic exchange of information between countries, says Professor Anette Alstadsæter at the Center for Fiscal and Behavioral Change at NBMU in Ås.
Several countries that are normally associated with tax havens now offer such citizenship.
These include Antigua and Barbuda, Grenada, and Saint Lucia. Against paying a fee of typically $ 100,000, now equivalent to 850,000 crowns, you can also get citizenship there.
By now, it should be about 40,000 people worldwide that in the period 2013-2019 have made use of this offer.
May be a problem
But there is no doubt that this can also be a real problem for the Tax Administration.
Since January 1, 2020, Norway has allowed dual citizenship.
A Norwegian who also gets citizenship of, for example, Saint Lucia So you can be dishonest and only declare this last citizenship when you open a bank account in, for example, Cayman.
So it doesn't help that Cayman has signed an agreement to automatically exchange bank account information.
For information on this particular account, you will not go to Norway, but to the tax authorities of Saint Lucia.
In South Dakota we trust
Another alternative to shell companies are so-called trusts. A trust is a completely separate legal structure that is widely used in the Anglo-American world.
Trusts can provide even better hiding places than shell companies.
Because even if you create the trust (a so-called "settlor") yourself, you are no longer the owner of the fortune. The trust only benefits you (the so-called "beneficiary") if you want to.
Formally, it is a designated trustee (the so-called "trustee") who has all control over the trust and who formally owns its assets.
– It is one of the several ways to hide a property. And hidden property is a challenge, Funnemark says of trusts.
– Have you analyzed the problem of the use of trusts in some US states?
– I have to speak in general. But it is a situation that we are very aware of. And as we speak and share experiences internationally, she responds.
Pandora Papers shows that the state of South Dakota in particular has become a place where very wealthy people create trusts without transparency.
Read on E24 +
For years, Americans have condemned tax havens. Billionaires now hide their money in the middle of the United States.
Read on E24 +
Celebrities also use tax havens. Here are some of them.
also read
136 countries agree to a global tax treaty. Not everyone is equally happy.

www.aftenposten.no