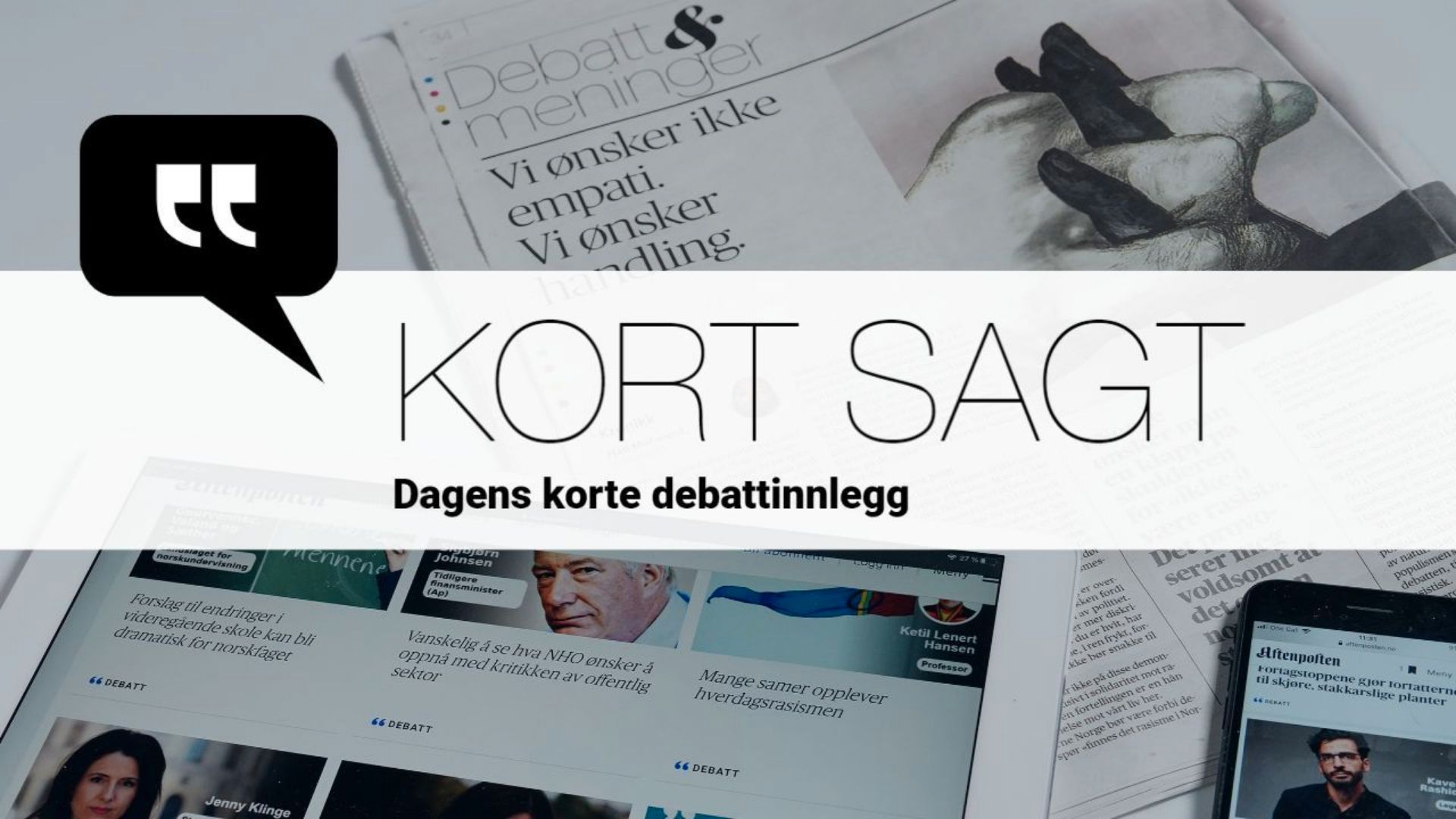 Mortensrud. Pronunciation of Munch? Reading pleasure for young people. This is today's postcard!
Debate
This is a discussion post. Opinions in the text are the responsibility of the writer.
Various sides of Mortensrud
In a debate post on Aftenposten, Melita Ringvold claims that there is a focus on youth in Mortensrud from all sides. Later it turns out that youth is actually the last. Unfortunately, it is the last statement that is true.
During the pandemic, the police patrolled Mortensrud and sent the youths home from the courtyards, as part of early action. Young people from the rest of the country received recommendations to meet outdoors during the pandemic. The absence of leisure activities and socializing with friends is known to be especially detrimental to the health of young people.
The youth of Mortensrud feel exposed to disrespectful decisions by the police and political bodies. We won't get anywhere without a shovel called a shovel. Police work with early intervention should be reassessed.
When the first meeting with the police takes place too early, it can create a spiral where the threshold for increasingly serious meetings is lowered, because the children's future feels ruined and hopeless after the first meeting.
It is time to offer real deals to these young people. They are people who want a future. A gang with very good unity. They support each other in the absence of opportunities through political initiatives for return to society.
Lise Ones, mother, teacher cand. Adapted education, diversity and inclusion, author
---
"Monk" or "Monk"?
A new Munch Museum has been created. So maybe it's time to agree once and for all on how the name Munch should be pronounced.
Norway is divided into two camps: those who speak your, and those who pronounce OR. The latter seems to be the majority. Why? Is it because we have been influenced by German, where your pronounced like OR? Perhaps a language expert can answer. As a curiosity, it would also have been interesting to know how Munch himself pronounced his name.
Dear children, we have many names, it is said, and we can live with two pronunciations if there is no answer. But if there is an answer, I think we should use the correct pronunciation, regarding a great artist who has given us a gift for eternity.
Øystein Mæland, retired, Oslo
---
Now is the time to save the joy of reading
When the government will make a new one boklov they have to look deeply and completely into the world if we are to have readers again for generations to come. For fear of losing sales of paper books, the book industry has slowly and backwards entered the digital reality that today is the home of all children.
Of course there are digital children's books, but only text. If we want to reach readers, the illustrations that accompany and develop the story must be included. Without these, we have little chance of convincing young readers that the book is a good place to be.
My prediction is that the first major streaming service to develop a functional offering with text and illustrations will win over families with children.
But if authors and illustrators are going to be involved in this, there must be basic arrangements that mean they actually pay us for the work. And that the books that the children will read are available.
Those who are now going to work on a new book law have an incredibly important task in facilitating the revolution facing the entire book industry. And if this revolution doesn't happen now, we will lose a whole generation of readers.
Arne Svingen, author

www.aftenposten.no