LIVIGNO (VG) Therese Johaug (33) believes that cross-country skiing is on the right track with regard to eating disorder problems, but fears the cases will be difficult to get rid of.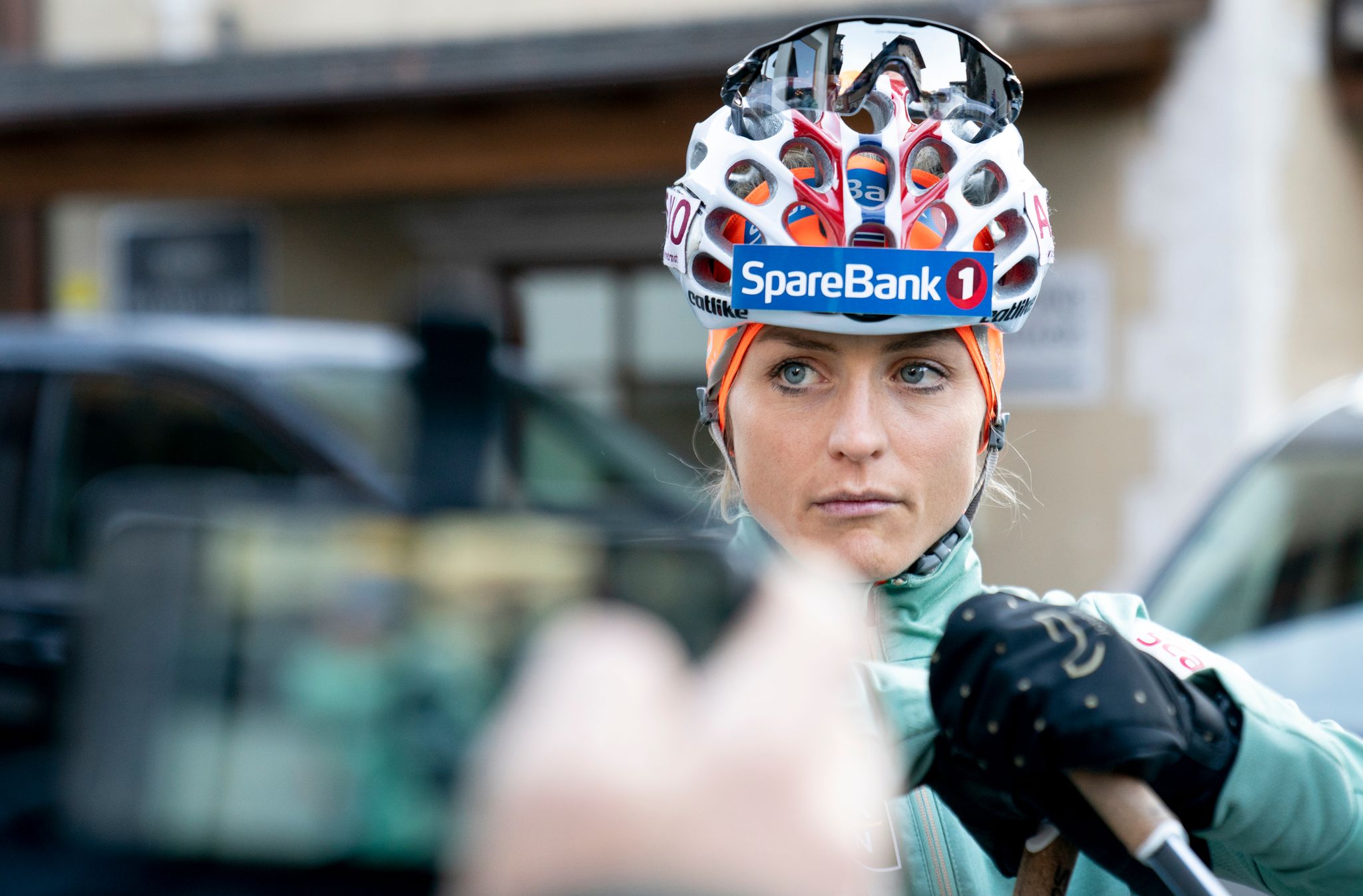 Aftenposten collaborates with VG-sporten. Therefore, as a reader of Aftenposten, you also get articles and services created by VG.
– We have read that food problems were a problem in the 80s and 90s, and they are today. It will probably be a problem in the future too, but here we are today, I feel like great strides have been made. He has been captured and is being talked about, Therese Johaug tells VG at a height meeting in Livigno.
The best skier in the world believes that cross-country skiing has developed in the right direction.
– I feel that it is done very well, and in the future we must try to make parents, clubs and grassroots more knowledgeable, says Johaug.
VG has written in several articles on the topic of eating disorders. On Monday, it became known that the former running back of the national team Marthe Kristoffersen, among others, admitted that she had seen practitioners hide food, and that she had done it herself.
– I was in the national team for many years. As everyone knows, it is a bit taboo. Very little was said about it, and it was talked about in a very strange way. We knew someone had a problem, but in order not to affect it, it was not a topic we could talk about. But we talk about it a lot no I should talk about it, Kristoffersen said in the podcast «Good morning».
Research has shown that 30 percent of top-level cross-country skiers struggle with eating disorders to some degree. It is significantly higher than the rest of the population.
– It is a serious issue, which not only affects sports, it is important to say that it affects more sports than cross-country skiing. That you are focusing a lot on it now, I think it is just good, says Johannes Høsflot Klæbo and applauds the cases that have been brought up recently.
The best sprinter and gold guarantor in the world in recent seasons says that he has also seen episodes in the environment.
– I have experienced something up close, not very close, but in the environment. I hope the opening now means that the best sports in general are involved and learn from this, says Klæbo.
also read
"Sausage" on the sick side of sports: – We hug him, we touch the blinders
Not long ago, VG wrote a story about how Pål Golberg as a role model became important Emilie Fletten who had trouble with eating disorders. Golberg talks about many answers after the article.
– It is a topic that is not so covered, and it is good with more openness about it. There was a surprising amount of positive feedback on this. It's healthy that it's lit, it's best for everyone, says Golberg.
Anne Kjersti Kalvå believes that the cross-country skiing community is working hard to help cases that arise and emphasizes that it is not just a "sick sport".
– Of course it is a pity that there are more women who have lived it like this, but still I do not think it is a complete designation of what the environment is like now. It's not like that in our team now, and I haven't had it that way in my upbringing on the cross-country trail, says Kalvå.
– The stories that have emerged are exhausting to read and horrible to listen to. Cause impression. There are great opportunities to improve it in the coming years, says Øystein Andersen, doctor for the national cross-country ski team.

www.aftenposten.no