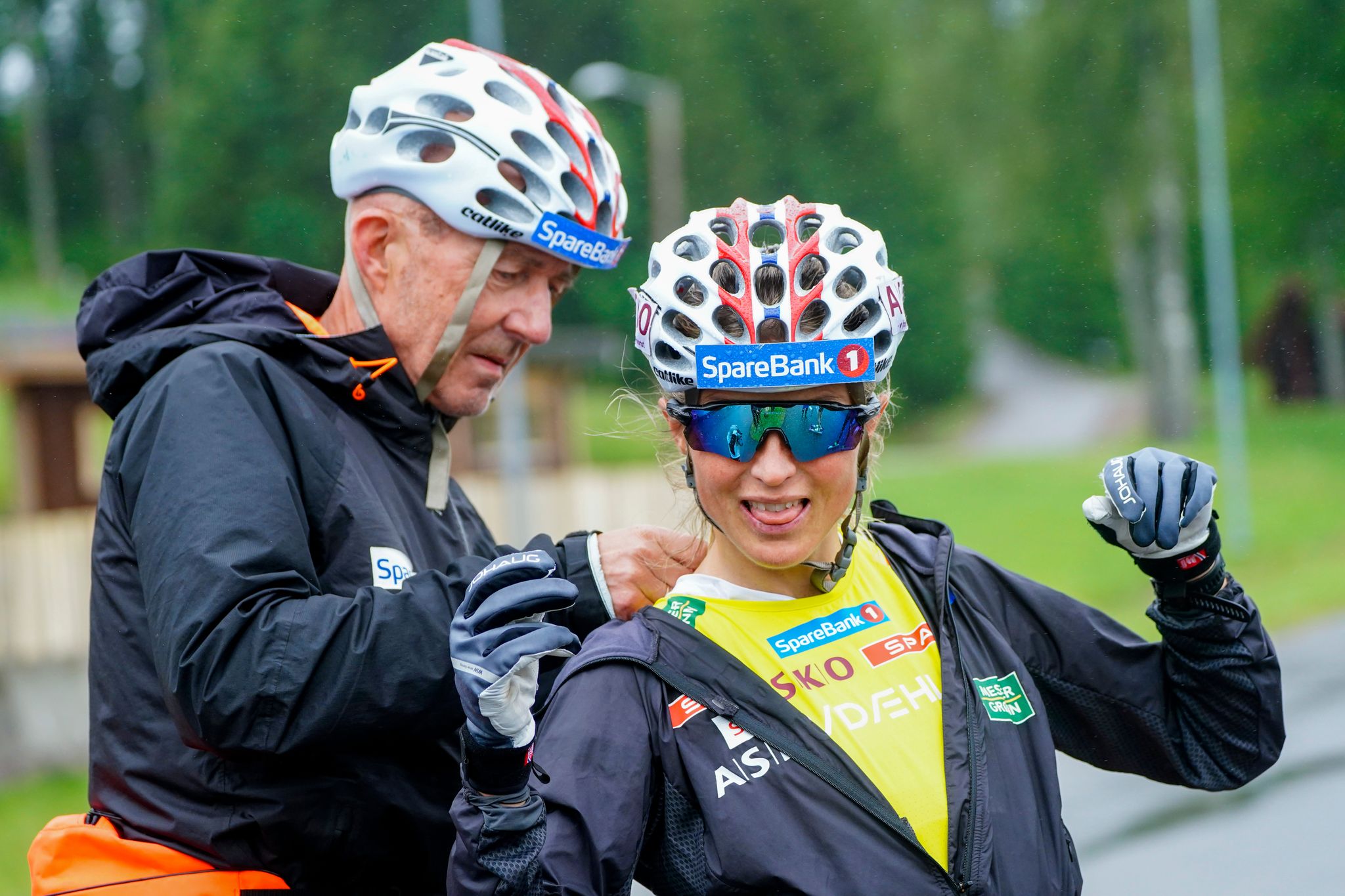 LIVIGNO (VG) The coach of the women's national team, Ole Morten Iversen (62), believes that cross-country skiing is underrepresented when it comes to eating disorders in sports.
Aftenposten collaborates with VG-sporten. Therefore, as a reader of Aftenposten, you also get articles and services created by VG.
– I don't recognize myself at all. That's what I react to a bit. I am happy that the lights are on and I believe that all experiences can contribute to a greater understanding of the problem. But I feel like the sport of cross-country skiing is getting a bit more shitty than we deserve, at least as it is today, Iversen tells VG in Livigno during the altitude meeting.
Both VG and Dagbladet have recently focused on eating disorders in cross-country skiing. On Monday, it became known that the former running back of the national team Marthe Kristoffersen, among others with experience in national teams, admitted that she had seen practitioners hide food, and that she had done it herself.
Research has shown that 30 percent of top-level cross-country skiers struggle with eating disorders to one degree or another. It is significantly higher than the rest of the population.
– I do not recognize myself in the descriptions, at least as it is now in skiing. As it is described now, it is that we became part of previous stories and that the current elite team is poorly cared for, and that the coaches now lack competence, says Iversen and continues:
– I think it will be completely wrong, and I think it is unfair that it does not come out more of the good work we do, says Iversen.
Iversen started as a coach at Meråker Ski High School in 1983 and has lived a long life in the sport.
– It may have been like this before, but I think a lot has happened in terms of competence, knowledge and measurements. All challenges are better handled.
– Does research show that there are more cases of cross-country skiing by women than in other cases?
– I am not aware of this. But now cross-country skiing is portrayed as the big ugly wolf, and eating disorders are due to cross-country skiing. It is completely misunderstood that cross country skiing is a sick sport. Then he almost provoked me. Yes, we have challenges, but I think the challenge is just as great in other sports and in other parts of society, Iversen responds.
Trønderen says elite athletes have discussed this over meals, but recent media articles have not been picked up at meetings.
National team doctor Øystein Andersen is happy that the issue is being brought into focus, but also believes that not everything is recognizable in elite cross-country skiing.
– There are many things that I do not recognize about the current situation, but now I work with elite teams and I know that there are challenges further down the system. I hope we manage to focus enough on it over time so that we have better control. One case is too many, says Øystein Andersen, a national team physician.
also read
«An eternal side of the shadow»
Sprint coach Arild Monsen believes that the problem is very difficult, but that cross-country skiing has gone a long way to prevent it and is focused on the challenge.
– There are no things unknown to me that have been around for a long time, and it's just sad. But I think the Olympiatoppen Ski Association and nutrition department have done a very good job in recent years. But it is a difficult subject to tackle, says Arild Monsen.

www.aftenposten.no