In a story on Instagram, Erling Braut Haaland (21) revealed that he was wearing clothes from the No Choice company. Conspiracy theorists believe that you need to be aware of your responsibilities.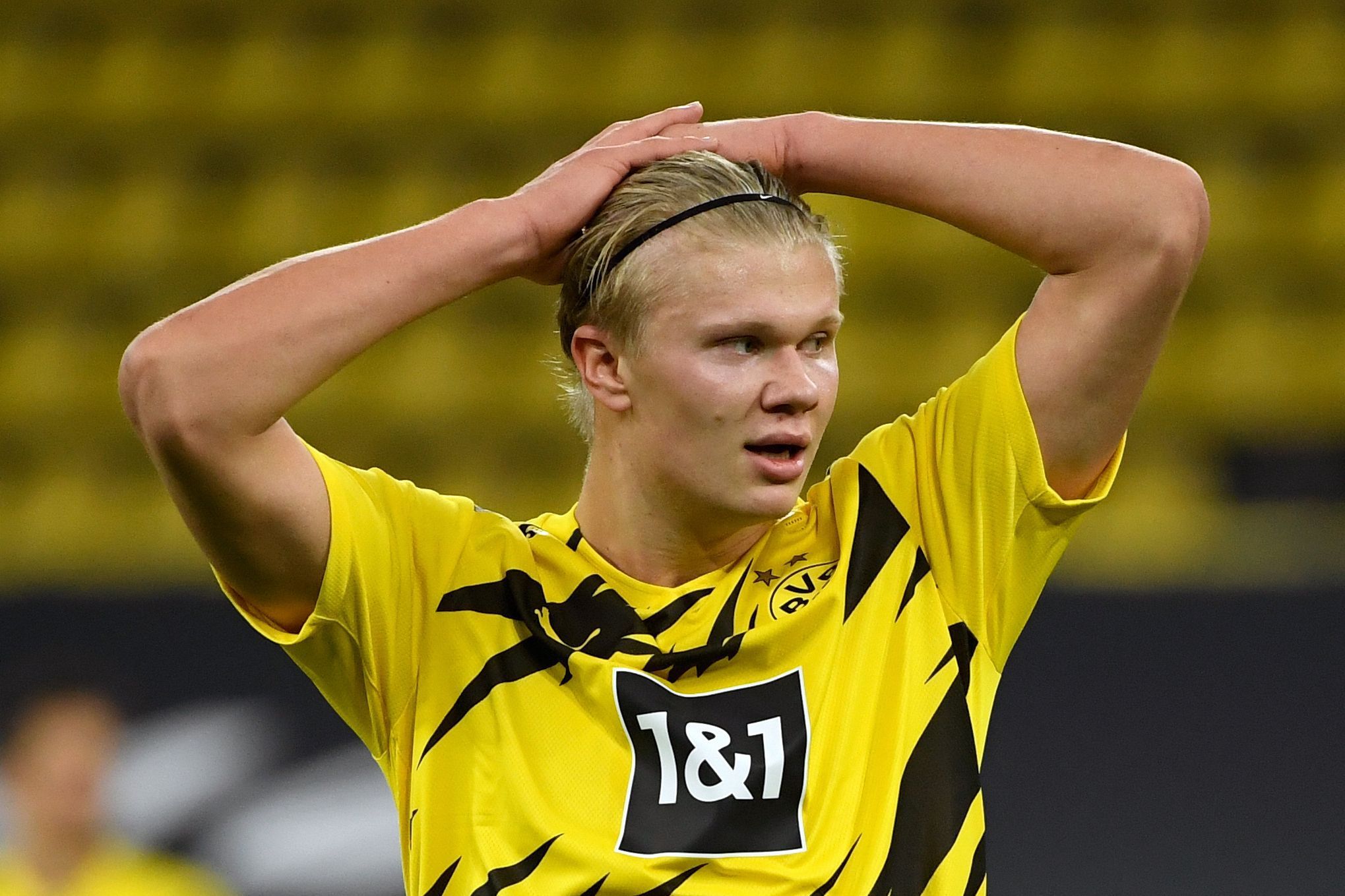 Aftenposten collaborates with VG-sporten. Therefore, as a reader of Aftenposten, you also get articles and services created by VG.
The No Choice company writes on its Instagram profile that your clothing will protect against electromagnetic radiation and 5G.
With the text "Protected" – Haaland shared an Instagram story with the company's clothing, in addition to the Ra Optics glasses, for his 12.5 million followers.
– There is no reason to protect yourself with clothing. It has not been documented to have health effects. It is probably not illegal to sell such products, but misleading marketing is not allowed and it will be a waste of money to buy something that does not work, says the director of the Directorate of Radiation Protection and Nuclear Safety, Tone-Mette Sjømoen.
Ra Optics glasses will increase sleep quality by protecting against blue light from mobile phone screen, PC and the like. This is a different company than No Choice.
According to Faktisk.no, there is no recognized research to support that 5G or previous generations of mobile networks are dangerous, neither for humans nor for animals. VG has been in dialogue with the Norwegian Health Directorate, which affirms the same.
– To date, and after much research, no negative health effects have been causally linked to exposure to wireless technology, he writes World Health Organization (WHO) on its pages.
– The level to which you are exposed in society is so low that it does not carry any harm. What he exposes us the most is when he talks on his own mobile phone. If you want to reduce your exposure, you can make sure you have good coverage on your mobile phone or use a hands-free kit, but that shouldn't be necessary either, says Sjømoen.
– Why are some skeptical about 5G?
– When you introduce new technologies, we see that there can be skepticism. That was the case when 3G and 4G were introduced, and a few decades ago there was also skepticism about power lines. The technology around 5G is new, but the frequency of the radio signals it uses has been used before, too, he says.
Asbjørn Dyrendal is a professor at NTNU and has worked extensively with conspiracy culture in recent years.
– In general, it is problematic when people with a potentially great influence contribute to spread misleading notions about illness and healing, he says.
– Both the conspiracy theories and the more purely pseudo-"medical" that are implicit in what you send me are known material both with reference to COVID-19 and the separate fields to which each refers. There are clear references to alternative "science", lifestyle, and spirituality in several of the texts, and the connection to conspiracy ideas that we see both explicitly and implicitly is quite common.
VG has faced Borussia Dortmund, Haaland's club, with criticism. They have not responded to VG's inquiries.
Braut Haaland's father, Alfie Haaland, writes the following in a message to VG:
"The VG journalist mixes up many things that Erling does not recognize himself in. Erling, among other things, has worn such glasses for many years and believes that they make a difference. He does not have to delve into it through VG , but recommends the journalist to try them and form an opinion.
"When it comes to No Choice, he likes some of the products they have, it doesn't mean that he promises everything they do or mean, something the journalist here is trying to do. Beyond that, he has no additional comment. for VG, except that they can state that there is no agreement with either No Choice or RA Optics, "concludes Alfie Haaland.
VG has contacted No Choice via Instagram.
– There are several thousand peer-reviewed studies showing negative health effects from electromagnetic radiation, says a company spokesperson, referring to a study that showed radiation led to tumor formation in rats.
The study, from the US National Toxicology Program (NTP), was published in 2018. NTP researcher John Bucher said in connection with the study publication that the radiation to which the rats were exposed could not be directly compared to that experienced by humans when using mobile phones.
– In our studies, rats and mice received radio frequency radiation throughout the body. In comparison, people are mainly exposed to a specific and smaller area when they hold the phone. Furthermore, the exposure levels and exposure time in our studies were much higher than what people experience, in Bucher.
The study looked at 2G and 3G signals and has not studied the effect of 5G signals.
– 5G is a technology that is on the rise and has not yet been defined. From what we currently understand, it will likely differ dramatically from what we have studied, Bucher said in 2018.
– There has not been a single safety survey that has been published on 5G. But we have considerable evidence of the damaging effects of 2G and 3G, a ten-year-old technology. Little research has been done on 4G as the authorities have been reluctant to fund research on it. 5G is much stronger than all of them, claims the No Choice spokesperson.
Freelance author John Færseth has written a book and several articles on conspiracy theories in Norway and other countries.
He is very critical of the company and what they promote on social media. The company compares on Facebook, among other things, 5G technology and the companies that support it with the tobacco companies that sell cigarettes, knowing the health effects it has.
– It is very, very scary that it contributes to "push" this. It is one thing that this is hypocritical and unscientific, but it is clearly an element of conspiracy theories when they believe that someone is actively trying to harm us. Both are serious, but the last one is clearly the most serious.
It points out that famous people with large following can help legitimize conspiracy theories.
– This is serious because he is a role model for many, believes Færseth.

www.aftenposten.no