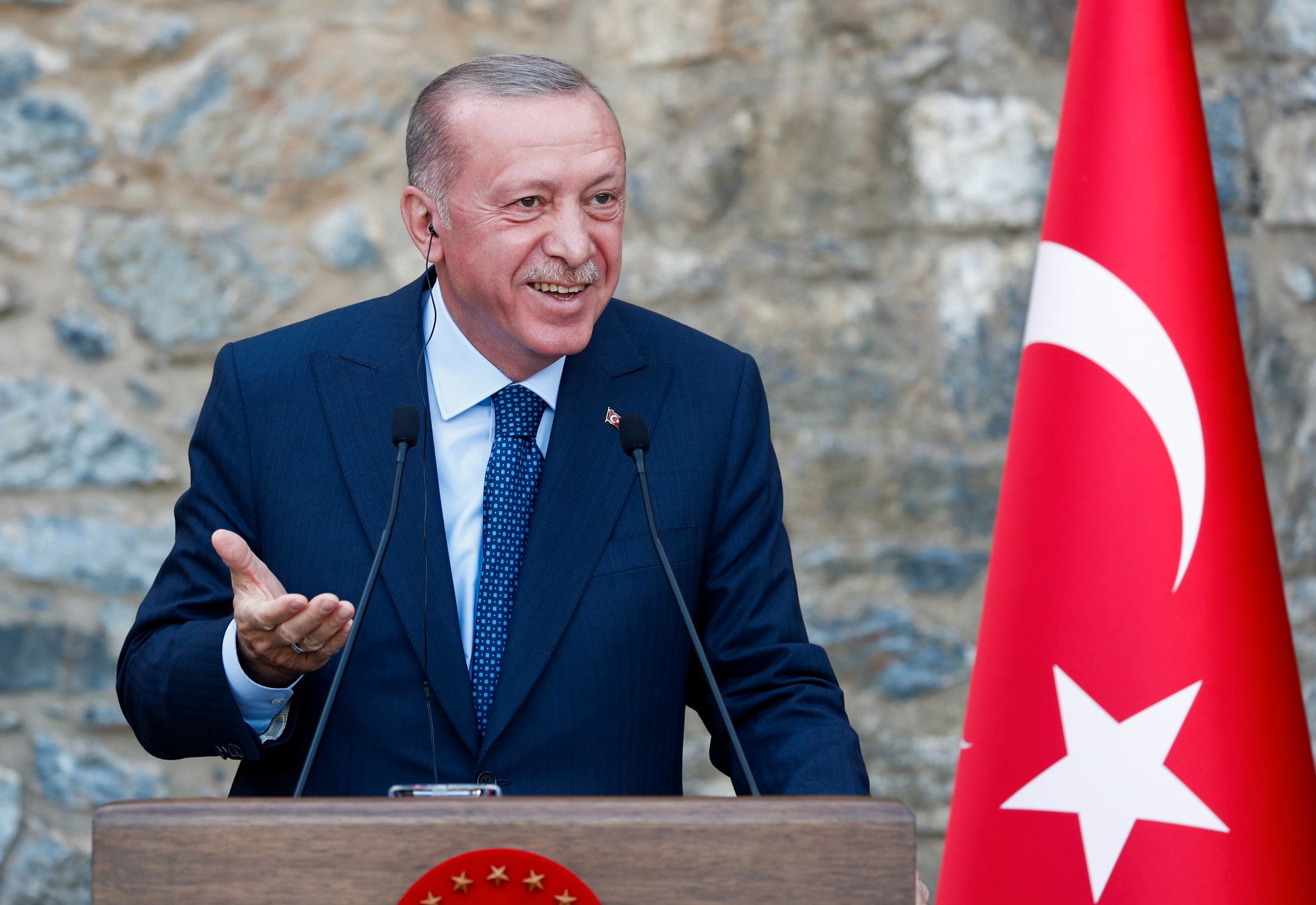 But diplomacy will outlive such leaders.
Chronicle
This is a chronicle. Opinions in the text are the responsibility of the writer.
On Saturday afternoon, Turkish President Recep Tayyip Erdogan took the air and ordered the country's foreign minister to expel ten foreign ambassadors. Among these were seven NATO members and thus Turkey's allies, including Norway.
The background to all this was a statement that the ten had made, criticizing the imprisonment of an acquitted philanthropist and civil society leader. As Erdogan put it in his order: "These ten must be declared persona non grata Right away."
The official reaction of the affected countries was to wait, and the reason was that they had not heard anything official.
Ulvediplomati
For people who know Turkey, it was clear from the get-go what happened. Because this is something that Erdogan has been doing since he took office, that is, use diplomatic meetings to send signals home and raise small issues for diplomatic crises.
The message is simple: see how effectively I deal with the enemies of Turkey, I will take care of you.
In some circles, like in the working-class district of Istanbul, where Erdogan comes from, and in the countryside of Anatolia, this has so far gone straight home.
Historically, this is nothing new. Heads of state have always had to think about their local audience (or "back zone," as it is called in a military context).
What's interesting is how common this has become now, probably due to social media. Lukashenko's Belarus and Duterte's Philippines are doing the same. Israel has been doing this for decades.
Trump excelled at precisely that. Putin's diplomats constantly label all criticism as slander and lies. In the Norwegian context, no later than earlier this week, when the well-documented espionage in Norwegian waters was thus dismissed.
Poland and Hungary are catching up. China has even given this type of diplomacy a name, namely "wolf diplomacy."
The message is simple: see how effectively I deal with the enemies of Turkey, I'll take care of you
Diplomatic sharp
Wolf diplomacy is Erdogan's paradigm. When the Netherlands and Germany refused to hold mass demonstrations in the 2017 elections, he and the party used this as an opportunity to make a diplomatic escalation.
Erdogan's younger supporters posed with knives stuck in oranges to mark what they thought of the Netherlands, whose national color is orange.
Erdogan himself accused the German Angela Merkel of "Nazi methods". It is as insulting as it can be to a German head of state.
This worked well to mobilize Erdogan's voters in 2017, but soured relations with the Netherlands and Germany.
Similarly, the president of the European Commission, Ursula von der Leyen, was left without a chair when she met Erdogan in Ankara in April this year.
These are strictly run sessions, and the lack of chairs is unlikely to be due to an oversight by the Turkish Foreign Ministry. Interestingly, the Turks seemed to have completely forgotten about it when a month later they raised the issue of Turkey's membership in the EU and spoke warmly about friendship with the member states of the union.
The problem is that you cannot scold the other party for free, say that they are lying, show no respect, or are offensive. These are signs that the other party is taking seriously.
It has taken centuries to build a diplomatic form of communication, where the main point is the opposite: do not insult the other party for no reason. Because tomorrow there will be other things that will have to be solved in other ways in other constellations, and then you may need what today is a counterpart.
The "erdogans" of the world are a burden and a challenge for international discourse
Honest manners, responsible statements, and good manners build trust, and a state may need that trust before they know it. Rather than treating other states as if they were a wolf, there are advantages to treating them as if they were human beings.
Diplomacy holds
A common reaction to all this is the pessimism of civilization. Diplomacy weakens, brutality increases, roar wins the conversation. Those who think this way often draw a parallel with the interwar period and the breakout of World War II.
It is true that there are obvious parallels. One is that states like China feel they do not receive the respect and place in the world order to which they are entitled.
In the interwar period, Japan, Italy, and Germany argued in the same way. Hitler even spoke of Germany being a "proletarian state" now claiming its right. Here we are correct in another parallel, namely, how populist politicians like Erdogan are more concerned with appearing strong at home than with building spaces for cooperation abroad.
This pessimism of civilization is important, but probably excessive.
We have another cooler parallel to build on, namely the decolonization of the 1950s and 1960s. The new states appeared in great numbers, both in Africa and Asia.
Even then, the pessimists of civilization advanced rapidly: the new heads of state would not understand the rules of the game of diplomacy. And if they understood them, they would put them aside. Things would go wrong.
This turned out to be wrong. The vast majority of states quickly realized the benefits of not insulting the other party for no reason and of building cooperative relationships. For every Mugabe Zimbabwe who insulted and degraded other states as Erdogan does now, there were another 30 who followed the principles of diplomacy.
Good reasons for optimism
The pessimism of today's civilization is probably excessive as well. The kind of flamboyance and brutality we've seen Erdogan examples show up in diplomatic relations at irregular intervals, only to be exacerbated.
As it has now emerged, Foreign Minister Mevlüt Çavusoglu never followed Erdogan's order, possibly because Turkey's Foreign Ministry has a better overview of the consequences of wolf diplomacy than the country's leader does.
The "Erdogans" of the world are a burden and a challenge for international discourse. If China, as one of the world's leading states, were to make wolf diplomacy a trademark over time, it would be an even greater challenge.
If we look at international relations from a long-term perspective, there are equally good reasons to be optimistic in the name of diplomacy.
---

www.aftenposten.no