GLASGOW, SCOTLAND (E24): This week, the Minister of Climate and Environment, Espen Barth Eide, will lead the negotiations on the quota trade with Singapore.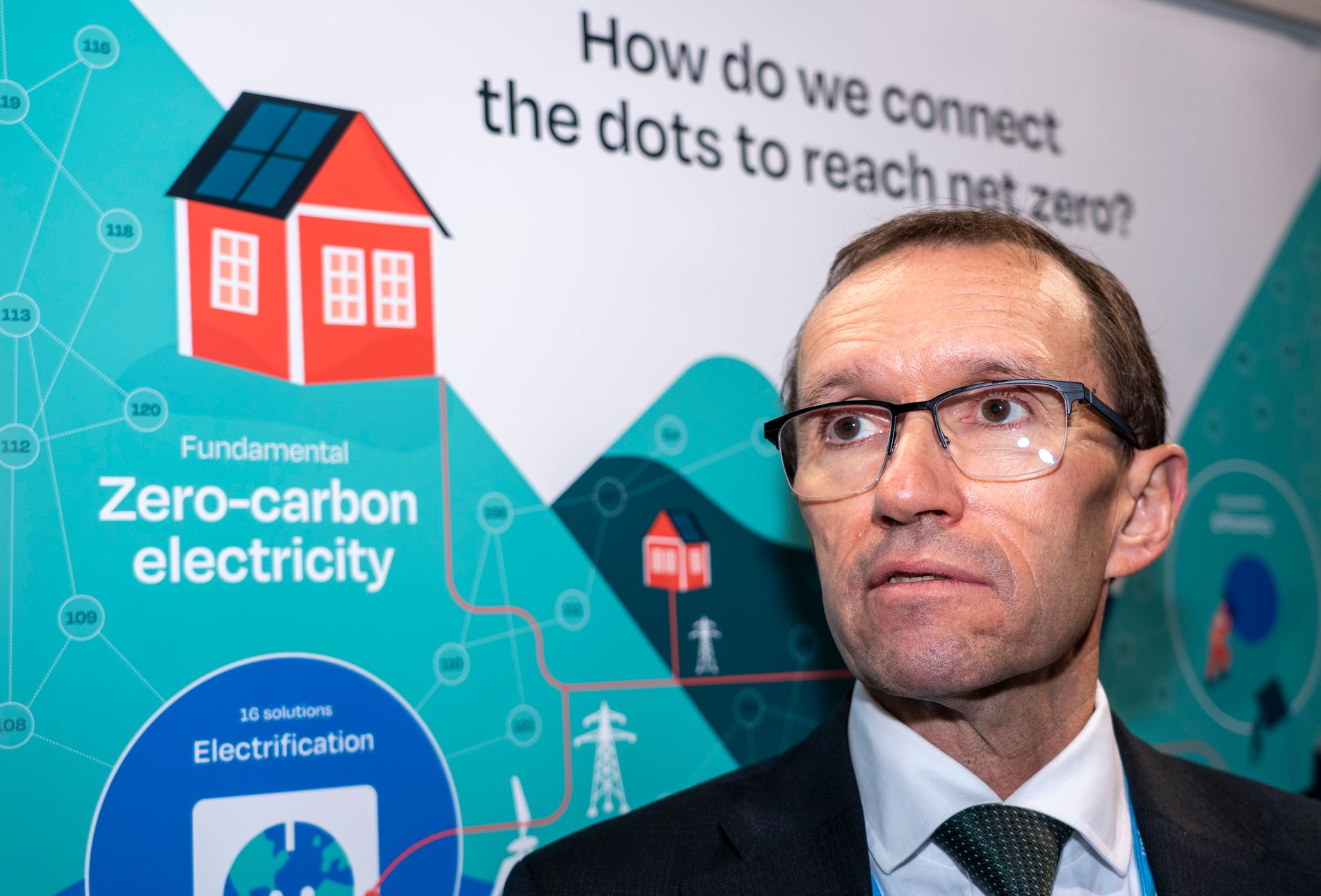 – So far I have not found any country that seems to have a plan to destroy this, says Espen Barth Eide to E24.
The Minister for Climate and Environment is in his second week at the climate conference in Glasgow.
This week, he leads the negotiations on quota trading and market mechanisms together with the Minister of Climate and Environment, Grace Fu, of Singapore.
The quota system is the last unresolved part of the Paris Agreement regulations. Negotiations have stalled at several previous climate summits. Glasgow will be the third attempt to reach an agreement after unsuccessful attempts at Katowice 2018 and Madrid 2019.
– The report so far is that the atmosphere is quite good, says Eide.
– That may put on his place. There's a kind of understanding that it's prudent to go ahead with this, he says.
Disagreements over accounting
One of the shortcomings of the quota system is a mechanism for buying and selling emission cuts between countries.
There is disagreement on how the rules for emission reduction should be recorded.
One concern is that quota trading may lose credibility if regulations become too lax. Climate quotas already have a bad rap in general. Companies have, among other things accused neutralize its own emissions by financing emission cuts elsewhere.
An important question that remains to be resolved is what happens to the quotas of the Kyoto agreement. Quotas have earned a very bad reputation over the years because they often did not lead to real emissions reductions.
"Green wash"
Norway and Singapore have worked all summer to prepare for the negotiations.
If negotiations are finalized during the Glasgow climate summit, the result could be a global quota and compensation market. It could greatly affect the business community.
– Many in the business community are concerned about this. It's interesting for big players, says Eide.
He believes that a global quota system can lead to less "greenwashing."
– In a way, this is a bit like a clean-up from the "green wash" to the actual use of the quota market, says Eide.
also read
It is becoming more and more expensive to emit greenhouse gases: – They think that many have regained their faith.

www.aftenposten.no