Exauce Mukubu (20) and national team coach Fritz Aanes (43) have parted ways. Now the great talent is focused on the 2024 Olympics.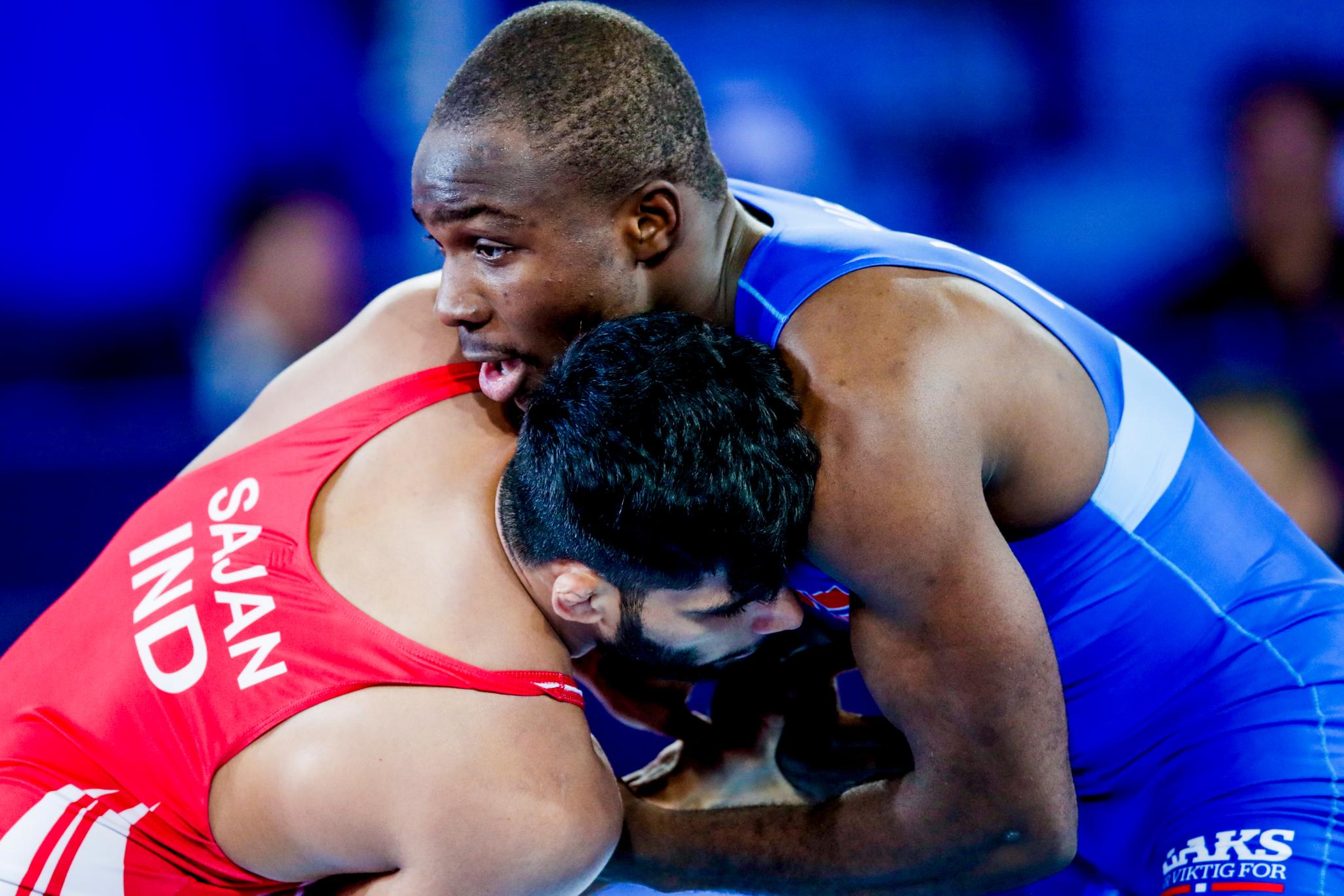 Aftenposten collaborates with VG-sporten. Therefore, as a reader of Aftenposten, you also get articles and services created by VG.
– Exo is one of the greatest talents in Norwegian wrestling throughout history, so now he has to deliver, Aanes tells VG now that the plan for the 2022 season has been set.
Mukubu, better known as "Exo" in the wrestling arena, has done well with bronze at the European Championship and silver at the World Cup this year.
But the relationship with the coach of the national team has been bad.
"Fritz is not a good role play or a father figure," Mukubu told VG in early October.
So he only had was knocked out by the Oslo World Cup in Oslo in the first match, and received strong criticism from Aanes. Mukubu responded with hints that it would be difficult to be part of the national team in the future:
– The comments you make mean I have to consider whether you are so wise, said the 20-year-old.
Now they have reportedly put their troubles behind them, and Mukubu says he is looking forward to training with the rest of the national team.
– Fritz and I have had several good conversations. Now I understand it much better, and then it is important that Stig-André Berge is part of the technical team. He balances out Fritz's turning point, Mukubu describes to VG today.
– What do you think of me describing you as one of the greatest wrestling talents in history?
– It means a lot that he says so, so it's up to me to deliver. The Paris Olympics have been a clear goal for a long time, but I shouldn't overemphasize, it's almost three more years after all.
Oskar Marvik, Morten Thoresen, Håvard Jørgensen, Per-Anders Kure, Marcus Worren and Exauce Mukubu are the six fighters who have secured a contract with the national team for the 2022 season.
It is a smaller group than has been usual in recent years.
"Unfortunately, it has some financial consequences that no one has managed to qualify for the Tokyo Olympics, for the first time in men's history," says Aanes.
It is also an additional cost for Stig-André Berge to join the technical team after having ended his eventful career with participation in the World Cup in Oslo in October.
– It is very important that now we are two coaches that we can follow much more closely. But I'm the boss, just to be clear, Aanes says in a familiar style.
This fall, the man from Narvik has made a name for himself as the arrogant, brutal, and occasionally loving wrestling coach in the NRK documentary series "Head in a pinch."
Hairy goals
The European Championship in Budapest in March is the first big goal for male wrestlers, and then the World Cup in Belgrade in September. In any case, the Paris Olympics are the biggest goal, and the World Cup in Krasnodar, Russia in September 2023 is the first chance to qualify for the 2024 Olympics.
– We have a clear objective of bringing two male fighters to Paris and one of them obtaining a medal. It's a furry target, but definitely within reach, says Aanes.
Berge's bronze medal at the 2016 Rio Olympics is proof that Norway can also prevail on the wrestling mat. The World Cup in Oslo just over a month ago received a solid boost when Marvik took bronze in the 130kg category..
– That medal was worth gold for the whole team. It shows that it is also possible to prevail for little Norway, concludes the coach of the national team.
P.S.! Félix Baldauf will train with the national team, but until now not hired for medical reasons. Youngsters Ruben Been and Snorre Lund are also "very close" to a place on the national team.

www.aftenposten.no