Norges Bank will continue with gradual increases in interest rates, at the same time that Norway's high level of debt constitutes the most important vulnerability of the financial system.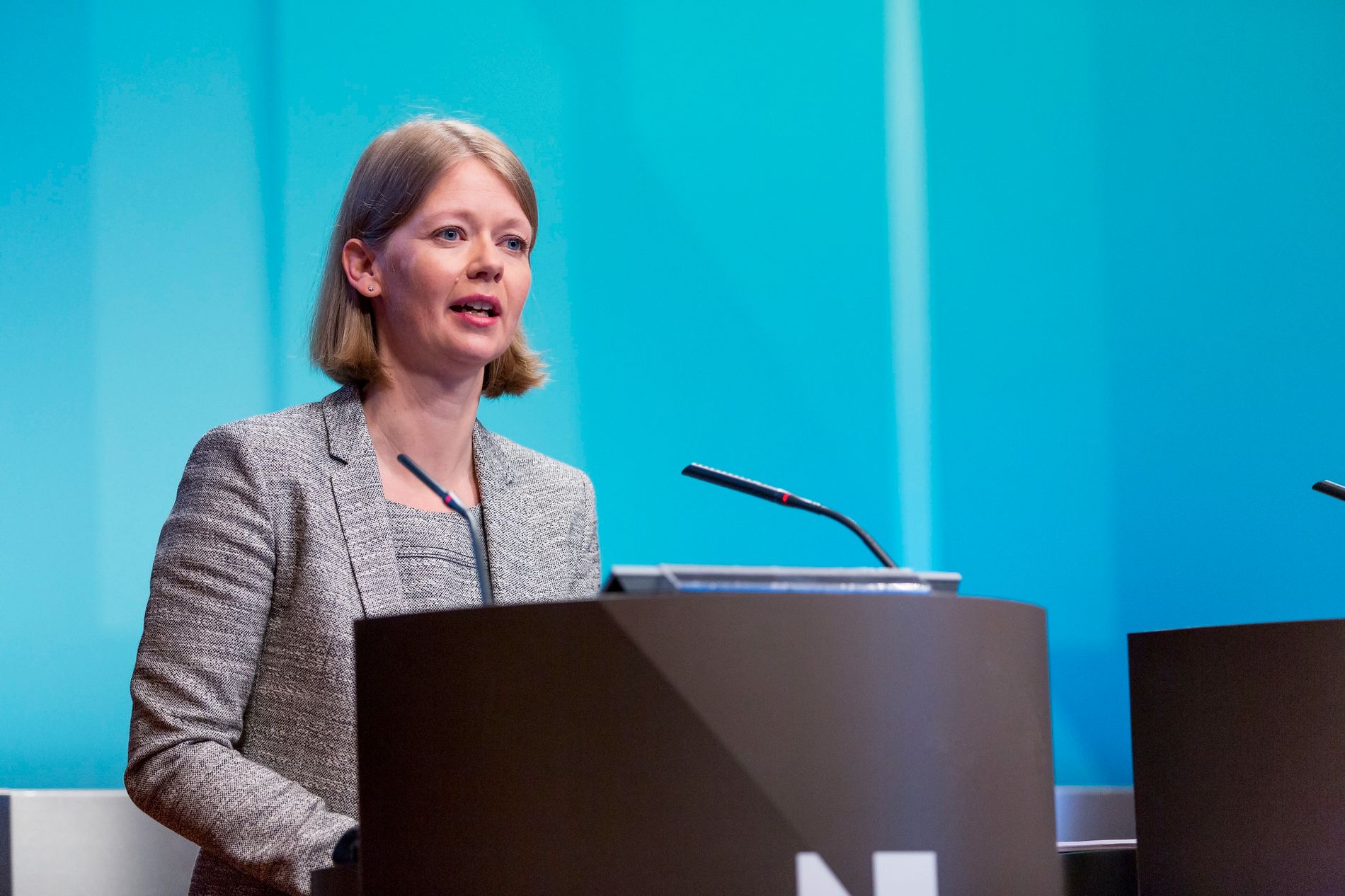 In a recent report, Norges Bank highlights the high level of household debt and vulnerability to rising interest rates and falling house prices as the most important vulnerability in the financial system.
Last week, the bank announced that the interest rate will continue to rise in December. The central bank's forecast indicates another three increases next year, with the interest rate peaking at 1.75 percent by the end of 2024.
Lieutenant Governor Ida Wolden Bache emphasizes that the upcoming interest rate hikes are well heralded.
– To what extent have Norwegian households taken into account that there will be more interest rate hikes next year?
– We have communicated it clearly. It is also important to emphasize that when we now announce a gradual increase in interest rates, it has to do with the fact that conditions in the economy have become more normal; Unemployment has fallen and more people have returned to work, so that is the backdrop when we now signal a gradual increase in interest rates, he tells E24.
– It is also the case that when households obtain loans, the requirements of good credit practices indicate that they must take into account an increase in interest rates, and we hope that this will be followed, he adds.
The big question for the housing market going forward is how people will react when interest rate hikes hit the wallet. Chief economist Kari Due-Andresen at Akershus Eiendom has previously told E24 that she fears Norges Bank may receive a real estate surprise.
also read
Chief Economist Fears Norges Bank Will Get Real Estate Surprise
– It will slow down the growth of house prices
House price growth has slowed considerably, following surprisingly strong growth in the pandemic. In October, annual growth slowed to seven percent from a peak of more than 12 percent in April.
– Our forecasts mean that higher interest rates will help curb the growth of house prices in the future, so we will have a fairly moderate growth in house prices, but it is clear that there is uncertainty about the evolution of house prices and other figures in the Norwegian economy. says Wolden Bache.
– And precisely the uncertainty about the effect of higher interest rates is something that the committee emphasizes and indicates that the key policy rate will gradually increase.
In the fall, Norges Bank raised its home price estimate to 1.7 percent next year, which is, however, significantly lower than the estimate for this year's growth of 9.2 percent.
– Will a weaker housing market be able to avoid the announced interest rate hikes?
– It is clear that if we had weaker development in the housing market and household consumption, it could have an impact on monetary policy, but it should also be seen in relation to all other information on development.
The lieutenant governor also points out that weaker development in the Norwegian economy in isolation will have an impact on the setting of interest rates, and that the housing market is one of the many factors they are analyzing.
But there are also a number of other factors that affect the outlook for interest rates and we should get back to that in December.
Norges Bank's next interest rate decision, as the interest rate will likely rise to 0.5 percent, will come on December 16.
Read on E24 +
Ida Wolden Bache is well positioned to become the new central bank governor
Standardization
The central bank cut interest rates by a total of 1.5 percentage points during the worst corona period last spring, thus ending at zero percent for the first time in history.
– Why is it important to raise interest rates now?
– When we lowered interest rates to a historically low level, it was to mitigate the consequences of a strong historical recession in the Norwegian economy and to help households and businesses through a difficult time. Now that conditions in the economy are normalizing, it indicates that interest rates are normalizing, he says.
Banks have largely followed Norges Bank's interest rate hikes and mortgage rate hikes.
also read
Norges Bank Announces Interest Rate Hikes Just Before Christmas
also read
Norges Bank sees high debt as the greatest vulnerability

www.aftenposten.no