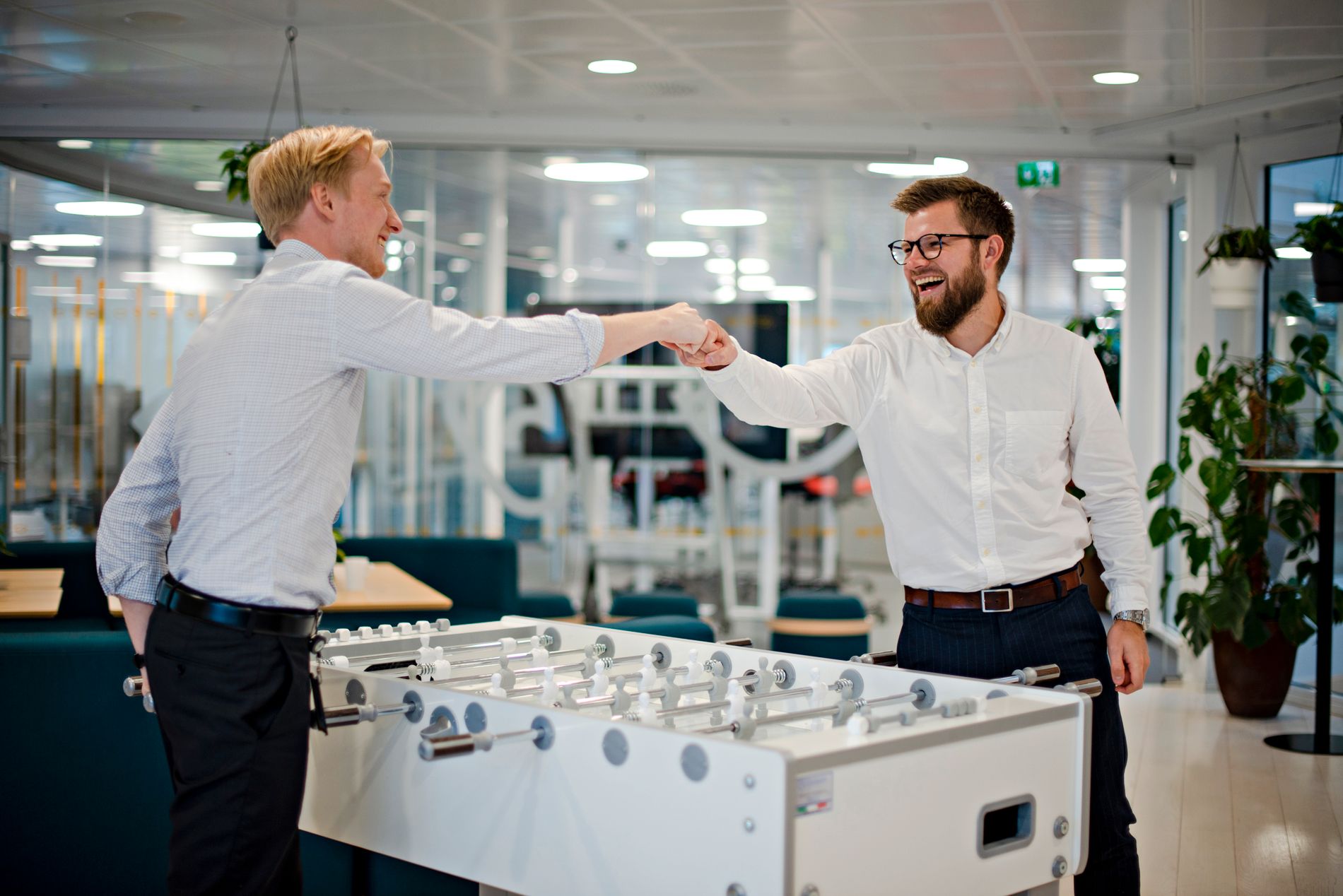 Wondering how to create an attractive and sustainable workplace for employees after the pandemic? Then you should keep reading.
Advertiser content produced by Schibsted Partnerstudio
There is little doubt that there has been a change in the way we work. With home offices and meetings via the screen, the office space is used in a completely different way than before. At the same time, culture is created in the physical community.
– We see that there is a greater need for strategic advice in the workplace in Norway, and at Coor we have a lot of experience and good analytical tools, says Trine Hagfors, Director of Coor Advisory.
READ MORE ABOUT COOR ADVISORY HERE
Important investment
Because what does it take to get people back to the office and how are the facilities actually used in the new day job?
Coor helps find sustainable solutions to increase well-being and efficiency. Collecting data from multiple sources is critical to achieving this.
– We use sensor technology to a great extent, from counting how many are in the building to measuring air quality in different areas. The methodology provides information on, among other things, which meeting rooms are used the most, where people gather when they are social, and which rooms are used the least. The sensor technology data is supplemented with information obtained through conversations with company employees about what
works, what is missing and about future needs. The facilities will allow employees to socialize, but will also provide opportunities for peace of mind and effective meetings, says Oskar Lindbäck at Coor.
– An attractive workplace offers a greater chance of retaining qualified employees and minimizing resource-intensive turnover processes, says Lindbäck.
SENSORS: Sensors can be placed around the premises that provide information about the environment.
1 of 3Photo: Robert Eik
Sustainable profile
Coor has extensive experience in the Nordic region with this type of advice, and has assisted clients such as Ericsson, ABB, Volvo and Telia in restructuring processes.
– We provide advice on everything from the division and use of areas, air quality, technology, lighting, sound attenuation and furniture, everything you can imagine in a workplace, says Lindbäck.
– We can help companies to create a green profile in a process of change. This is reflected in everything from reuse, choosing inventory materials with a long shelf life to the type of food served in the dining room. It is an ongoing process, and we are committed to having a good and open dialogue with our clients. No two clients are the same, so finding the right solutions for each individual is important, Hagfors says.
Coor has a strong focus on sustainability and is also a member of UN Global Compact Norway. Through membership, they commit to ten principles for responsible business and contribute to the achievement of sustainability goals.
Plant walls and virus inhibitors
Coor Norway's head office is located in Lysaker, on the outskirts of Oslo. Their office space is used as a test center to test what they advise.
– In our facilities, we test everything from new technologies and smart solutions that customers can benefit from: Plant walls, virus inhibitors, sensors and air purifiers. Once we've tested it ourselves, it's easier to advise clients on what works and what doesn't, Hagfors says.
Plant walls make work areas more attractive, while reducing CO₂ levels, and works well as room separation and sound attenuation. Virus inhibitors are smart and neutralize over 97% of airborne viruses.
PLANT WALLS: Create a good atmosphere and atmosphere.

VIRUS INHIBITORS: Virus inhibitors can be placed around offices and areas.
LEARN MORE ABOUT INTELLIGENT COOR SOLUTIONS HERE
Equipped for the future
Flexibility, technology solutions that work well, and fixed social events are keywords for the future of the office.
– I suppose there are many business leaders who are sitting on the fence and not sure of the way forward after the pandemic. In my opinion, it is an advantage not to wait too long to act. This is to ensure the highest value a company has: attractive employees. If the competitor can offer a more flexible and pleasant workplace, they risk losing competitiveness, concludes Lindbäck.

www.aftenposten.no