Simen Røssland witnessed how the police stopped a knife attack on Bislett in Oslo. The perpetrator is dead and a police officer is injured.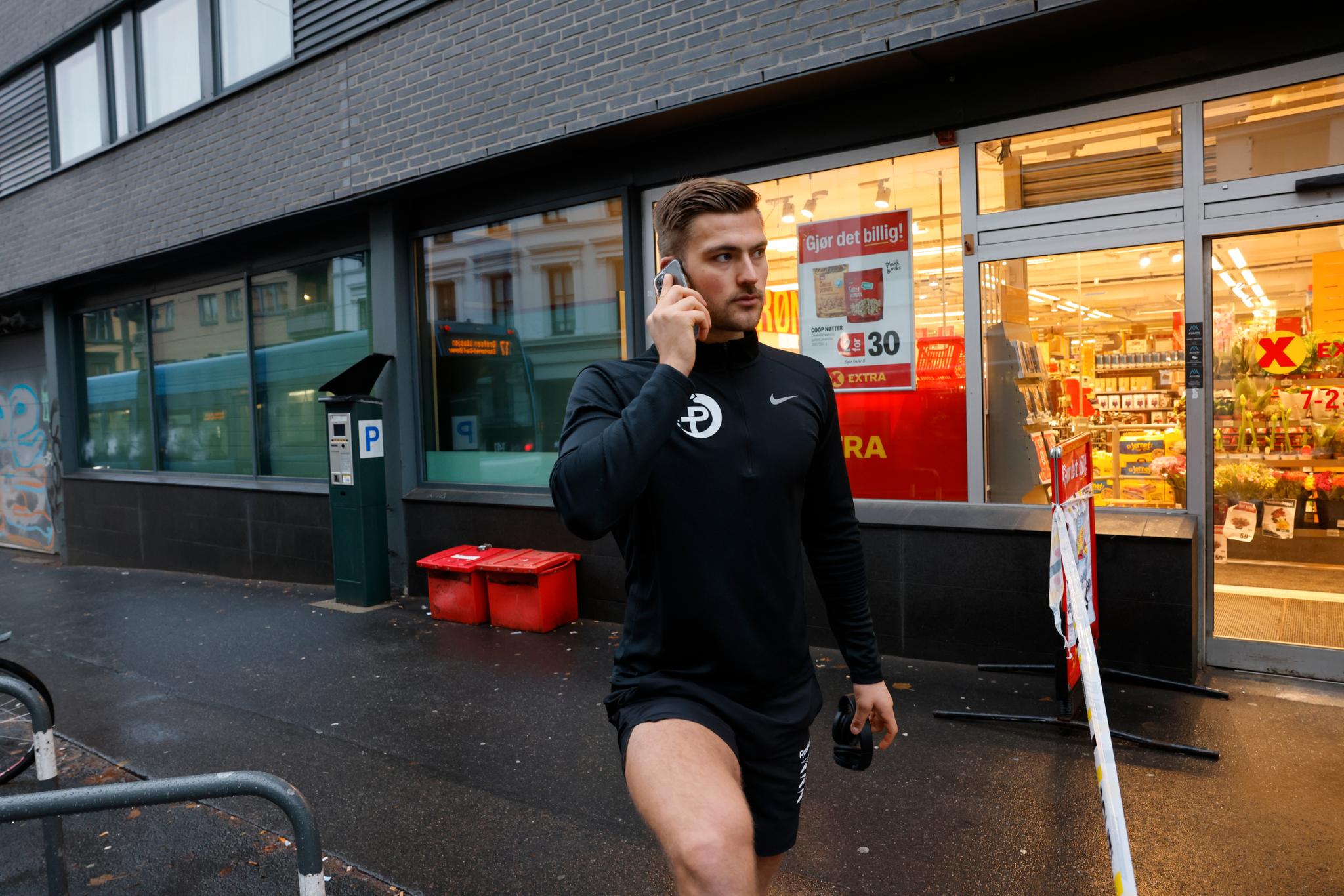 Arnhild Aass Kristiansen

Journalist
The special unit for police affairs now confirms that a person has died after being shot by the police outside Theresees gate in central Oslo.
Several witnesses relate a dramatic confrontation when the police tried to arrest the man who attacked the probably random victims, in Bislett in Oslo.
– We saw a man with a big knife and the police ran him over. He threatened a woman and the police beat him twice, I think, before they shot themselves, Simen Røssland tells Aftenposten.
Now a video is circulating that should be of the arrest. It also shows that a police car passed over the alleged perpetrator.
The video also shows the alleged perpetrator getting into the police car and attacking the officer in the passenger seat.
Two eyewitnesses have heard a woman scream. One of the witnesses saw a man come running with a naked torso. He was carrying what is described as "a large knife". A witness also tells NRK that the man was barefoot.
– Attack with a knife
The leader of the Oslo police task force, Torgeir Brenden, says they received the first message at 8:57.
– A person has attacked people with a knife at Therese Gate in Bislett, he says.
He further claims that a patrol was nearby and ended in an arrest. Brenden says the patrol tried to run over the person while the alleged perpetrator was stabbing a person. Later, the police were attacked by this person with a knife, says task leader Brenden.
He says there is more than one civilian who has been attacked by the man besides a police officer.
– How many people are working with us to get an overview? He says.
It was during this confrontation that the police shot the man. Operations manager Brenden says he doesn't know how many shots were fired.
– There is no doubt that it was a serious and continuous act of violence and that they did everything possible to avoid injuries, says the leader of the police task force.
Multiple shots
Mosse Sjåstad also heard about the incident on Tuesday morning.
He was in a nearby building when the shooting started.
She says that she first thinks she heard what she perceived as a screaming lady, but says there are also many seagulls in the area and she cannot rule out that she misheard.
She then heard three or four single shots, which were then replaced by a series of shots, as she perceived it. Another witness heard "five or six shots."
When he saw Sjåstad through the window, he saw a police car that had come up the sidewalk towards a building, as if to block the road or arrest someone.
Another witness also tells Aftenposten that they have heard a scream.
A witness tells Aftenposten that he saw a bare-chested man who came running.
He was carrying what is described as "a large knife".

www.aftenposten.no