Residents of Søndre Nordstrand in Oslo have received district heating bills of up to NOK 15,000. Several of them have complained to NVE.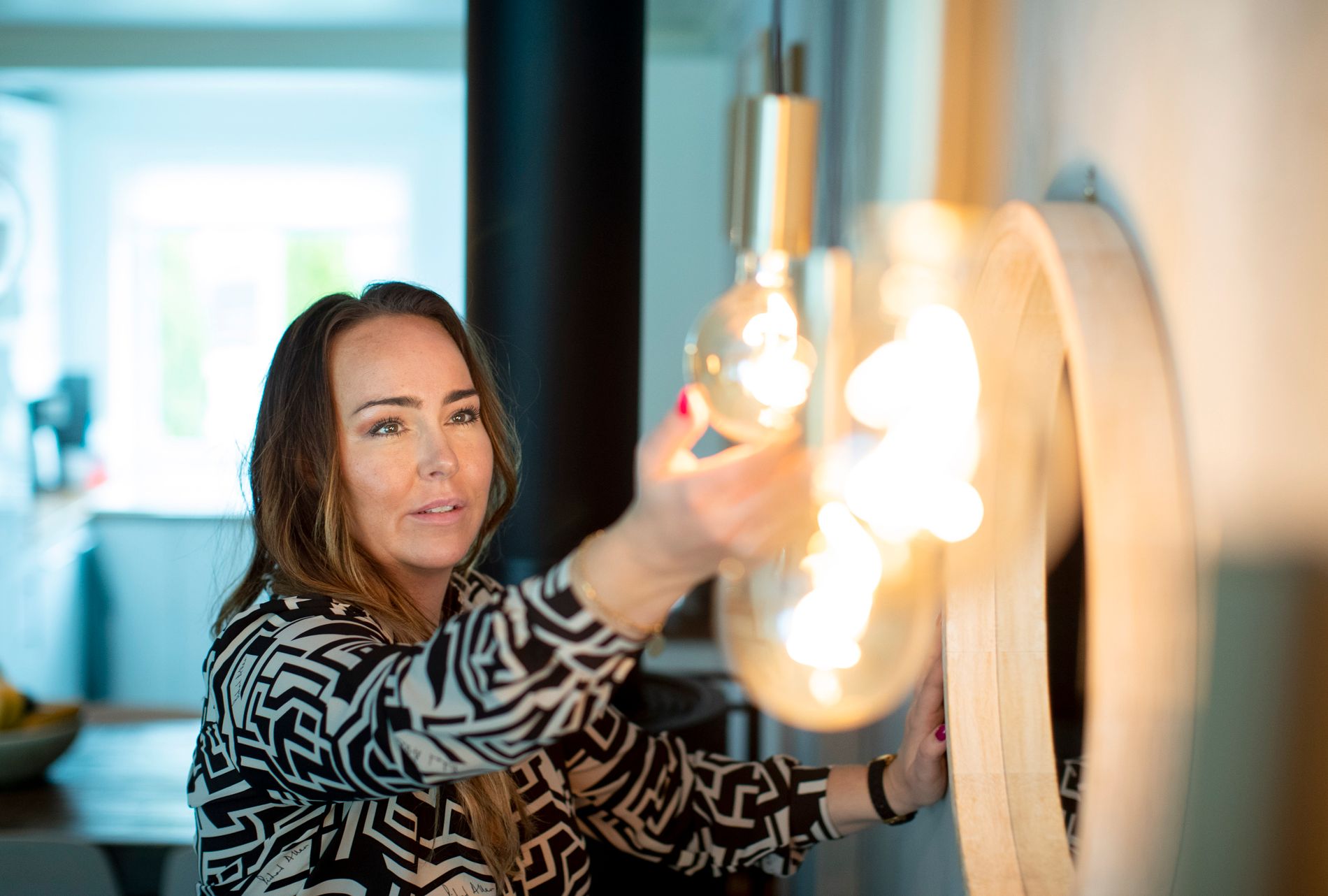 – We are used to receiving bills of around 3,500 crowns. So this was helpful. It was a shock, says Kristine Dahlø (38).
He lives in Søndre Nordstrand in the municipality of Oslo. There, residents are connected to Fortum's district heating network. Annually, Fortum Oslo Varme produces 1.7 terawatt hours of district heating. This provides heating to 80,000 homes in the Oslo area.
Dahlø and others in Søndre Nordstrand receive four bills a year, each for estimated energy use for the next three months.
With a third fewer bills over the course of a year, compared to what most people receive, individual payments will necessarily be large. But Dahlø was not prepared for a bill of this size.
– This is the largest electricity bill we have ever received. That's ridiculous. Luckily there are two of us full time, so it went well for us. But I know there are many others here who found it difficult.
The case was first mentioned by Nordstrands Blad.
14,500 crowns banknote
E24 has seen a number of complaints made to the Norwegian Directorate for Water Resources and Energy (NVE) by residents of Søndre Nordstrand. A family with children had to pay NOK 14,500 on a bill.
The right to appeal is based on the Energy Law. It states that district heating users must be assured that the price of district heating does not exceed the price of electricity in the current area.
NVE has responded to complainants by looking at the past 12 months as a whole when deciding whether a district heating provider has broken the law. E24 is not aware that any of the Søndre Nordstrand whistleblowers have documented this.
Related to the price of electricity
On the October, November and December bill, district heating customers pay NOK 1.81 per kilowatt hour for what Fortum estimates they will use the home during the period.
If they use less, the difference will be refunded after the new year.
The fact that the price per kilowatt hour is so high is related to the corresponding price of electricity, explains Truls Jemtland, communications director at Fortum Oslo Varme.
Fortum has chosen, like other district heating producers, to price district heating close to the price of electricity. In Oslo, customers receive a 2 percent discount on the price of electricity. The rate of 1.81 crowns was set according to the average price of electricity in the Oslo area until September.
Exactly what kind of price customers have to pay is up to the individual companies. For some households, there is an obligation to be connected to the district heating network and there is no possibility of changing providers.
– I have tried to ask Fortum why the price should be so high, but I only get vague answers. They say it's about little rain and the weather in Europe and so on, but the heat comes from the garbage plant in Klemetsrud. Makes one wonder what is real, says Kristine Dahlø.
also read
NVE: The price of energy will increase until 2040
Many questions about the price.
Both Fortum and NVE experience that there is a variation in people's knowledge that the price of district heating is linked to the price of electricity.
Many wonder why this is so, and many also struggle to understand the agreements they have entered into.
– We follow the current rates at all times. The energy market determines the price of electricity, to which the price of district heating is linked, and it has now been an abnormal situation this fall.
– In such an abnormal situation, couldn't you follow the price of electricity so closely? The law does not say that the price of district heating should be roughly equal to the price of electricity, only that it should not be higher.
– Hypothetically, extraordinary measures could have been taken, but no action has been taken. We have followed today's tariffs, says Jemtland.
Read on E24 +
Electricity prices lead to extreme austerity measures. Family with children heats only one room.
– Easier to compare
Audun Brenne, director of marketing and product development at Statkraft Varme, understands that many people look gloomily at the bills that await in the coming months.
But there are several positives to the price of district heating after the price of electricity, he says.
– The use of district heating for heating helps to reduce the load on the electrical grid. This helps lower electricity prices for everyone.
Brenne adds that increasing the use of district heating is essential for the future, as waste that has no other value can be recycled and used to the maximum. It will also save society a lot of crowns in further development of the power grid.
In addition, Brenne believes that it is comfortable for people who find it quite difficult to keep up with electricity prices.
– The scheme grants clients more user rights. In addition to preventing prices from skyrocketing, you can track the price of district heating to some extent as it follows the price of electricity. Makes it easier for people to compare.
also read
66,000 households will receive help to pay their electricity bills in November
Go to monthly billing
Fortum Oslo Varme saw a significant increase in the number of customer service inquiries this fall. Communications manager Jemtland reports an increase of nearly 180 percent, compared to the corresponding period last year, when energy prices were very low.
He believes it will help when the company in February 2022 switches to monthly billing, after a change of meters and billing system.
– We understand that it is a challenge with a bill of three months with current energy prices. Therefore, we have offered to customers who have contacted to divide the invoice in three or to give a deferral of payment.

www.aftenposten.no