Norway has paid countries and other organizations NOK 32 billion to preserve forests since 2008. The Norwegian Society for Conservation of Nature believes that it makes no sense to compare investment in the rainforest with Norway's own emissions.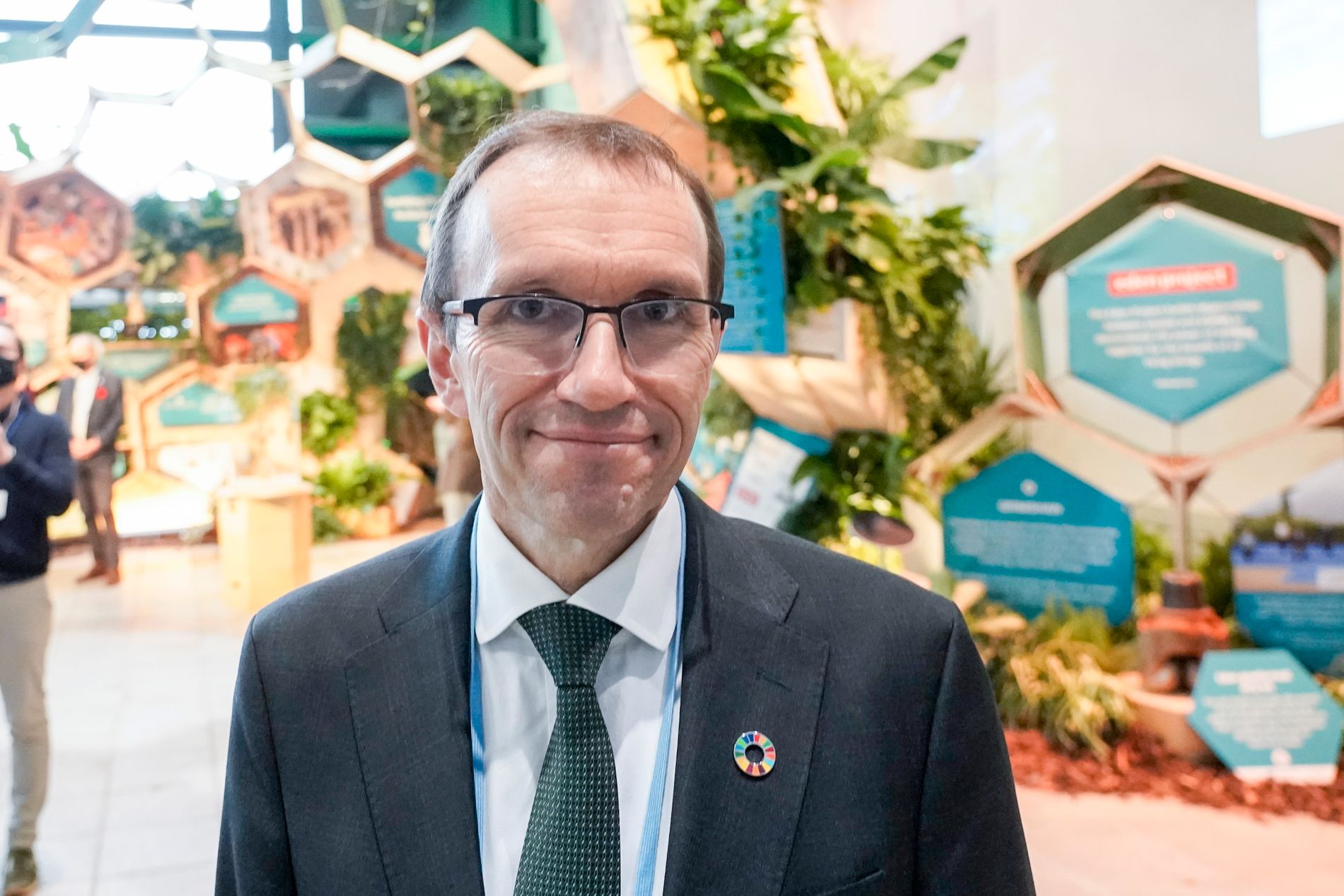 GLASGOW, SCOTLAND (E24): Norway's role as an advocate for the climate and as an oil and gas producer was highlighted at the climate conference in Glasgow. Last week, the Climate Action Network (CAN) awarded Norway the coveted title of 'today's fossil'.
Prime Minister Jonas Gahr Støre responded that he has not experienced pressure from foreign leaders to stop using oil and gas, at the same time that he believes Europe needs Norwegian gas on the path to renewables.
– Because we make a lot of money from it, I think we have a great responsibility to operate with climate finance, says the relatively recent Norwegian Minister of Climate and Environment, Espen Barth Eide, to E24 at the Glasgow meeting.
He is pleased that Norway makes a great contribution to forest conservation.
– It is important to emphasize that with forests, because the goal is net zero. Some can be captured with carbon capture and storage, but most must be captured by nature, because it is infinitely much cheaper, he says.
– Sometimes it can mean environmental protection, but it can also be a sustainable use of nature. What is new is this solution based on nature, down with emissions and up with nature so that we find ourselves in the middle. It has become a more important part of the consciousness of heads of state, says Eide.
"Mostly good results"
Eide notes that former Prime Minister Jens Stoltenberg saw the connection to climate emissions and the rainforest early on. Now he experiences that the United States and large companies like Amazon want to do something similar to Norway. That is, to provide massive financial support to countries, organizations, indigenous peoples and the private sector that work with the conservation of the forest.
– A large amount of Norwegian funds have been used to preserve the rainforest. Do you have any figures on how many carbon emissions you have avoided?
– It is obvious that you have avoided emissions, because there are good results for the most part. But I don't have the big number in my head, says the climate minister.
– You, have we ever made a figure of how much carbon investment in the rainforest has saved? There is one question to Eide's advisers sitting at the next table.
– I doubt it, says Eide.
– It is very important that it is based on results. We don't give a lot of money and we hope it turns out well. It wouldn't have been so wise, he says.
also read
Over 100 leaders vow to end deforestation
Pay directly for results
The answer comes later in the day from the subject department of the Ministry of Climate.
They write that they do not have figures on what Norway has saved, but on what "our partners have achieved".
They note that "Brazil reduced emissions over several years in 70 years with Norway's emissions" and that "Indonesia in recent years has achieved equally impressive results with the lowest deforestation in 20 years."
In addition, they write that "we have paid directly for a part of the results of the partner countries, which corresponds to 50 percent of Norway's emissions."
According to the Ministry of Climate spreadsheet, the Norwegian government has spent a total of NOK 32 billion on climate and rainforest initiatives over a period of more than 12 years.
About a third of this money has gone directly to countries such as Brazil, Peru, Myanmar, and Vietnam. The remainder, among other things, has been earmarked for various forestry funds and sub-organizations within the United Nations system.
"Nonsense comparison"
– Do you think that direct funding to partners has avoided the equivalent of 50 percent of Norway's emissions, as in actual emissions?
– Norway has directly paid NOK 10 billion forest land for 320 million tonnes of reduced CO emissions, that is, about half of Norway's emissions on average each year. At the current exchange rate, this equates to NOK 31 per tonne, Eide writes in an email to E24.
– We have only paid a fraction of what partner countries have achieved. We have also paid NOK 2 billion in funds that have contracted with forest land to pay directly for the results they achieve over the next two years, he further writes.
The Minister of Climate notes that, in addition to financial support, Norway has supported a number of global initiatives that have reduced deforestation, but whose effect is more difficult to measure.
On Monday, it became clear that the new government will drastically cut forest protection in Norway. The cut is NOK 120 million.
While Norway spent NOK 3.1 billion on conserving tropical forests and swamps in 2020, last year just over NOK 450 million was spent on protecting Norwegian forests.
The leader of the Association for Conservation of Nature, Truls Gulowsen, believes that it is important and good that Norway has supported and will continue to support measures for the conservation of rainforests.
– But it makes no sense to compare this with Norway's own emissions, you think.
In the same period, we have earned hundreds of billions annually from oil and gas exports, which have produced more than 500 million tons in emissions each year. Norway should have done more, not less, to reduce emissions both in Norway and abroad, says Gulowsen.

www.aftenposten.no