One of Boris Johnson's party colleagues made millions as a lobbyist while sitting in parliament.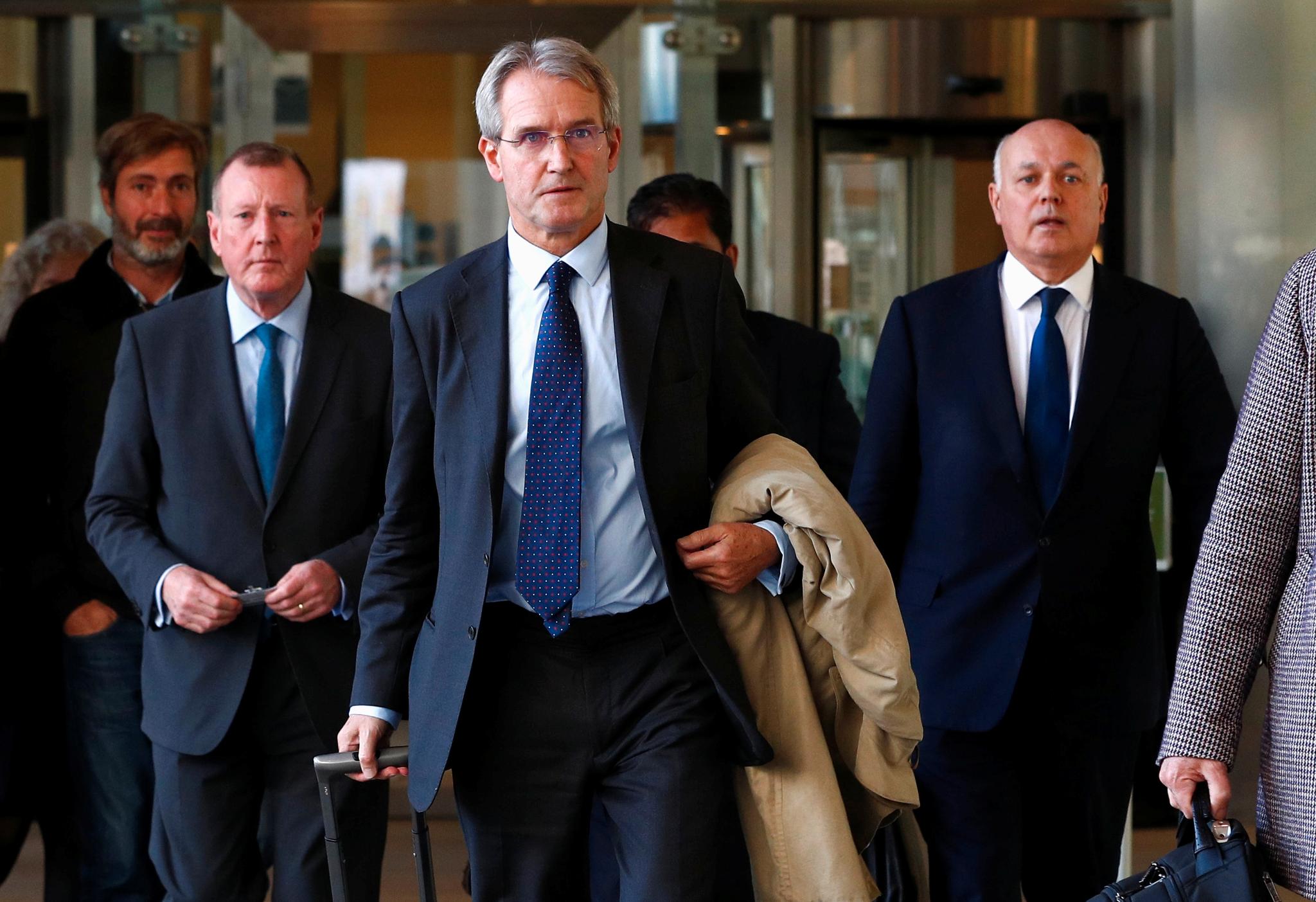 Both the opposition and the newspaper commentators are deploying heavy weapons. They're targeting Boris Johnson. He and the Conservative Party leadership are accused of covering up filth and fantasy.
After 24 years as a Conservative MP, Owen Paterson is over. Last Friday he retired.
Paterson came into the spotlight when it was revealed that he earned 110,000 pounds (1.2 million crowns) a year as a lobbyist. This added to income as a Member of Parliament.
He couldn't complain about the hourly wage. Millionaire earnings meant he worked 16 hours a month for Randox Laboratories, a Northern Ireland medical company. He also worked 24 hours a year for Lynn's Country Foods. It was paid with 12,000 pounds (132,000 crowns). Parliamentarians earn 82,000 pounds (900,000 crowns) a year.
Randox was awarded large contracts in connection with the corona pandemic. The company succeeded without having to participate in competitive bidding. Paterson actively helped establish contact between the company and the authorities.
Digging for scandals
The revelation of Paterson's additional income has given the media blood.
The Guardian wrote on Tuesday that about a quarter of Tory MPs have worked alongside politics. These 90 politicians earn a total of 44 million crowns a year.
Around 30 deputies have jobs as political advisers to companies and organizations.
Former Justice Minister Sir Geoffrey Cox gets a lot of attention. He has earned £ 1 million advising the British Virgin Islands tax haven.
In the Labor group, there are three who have additional jobs.
I'd change the rules
Last week, Parliament's ethics advocate ruled that Paterson should be expelled from the National Assembly for 30 days.
The Conservative Party leadership was very upset by the "verdict." They mobilized the parliamentary group to change the regulations. The prime minister's party comrades wanted to abolish the entire ombudsman scheme. Instead, they want a committee made up of politicians.
With the current parliament, this committee will have a clear conservative majority. Therefore, it can absolve comrades of the party who step out of line.
This has means like The Economist and The Financial Times react strongly.
The Economist wrote that Boris Johnson shows contempt for the mechanisms of control in politics.
The reactions of both politicians and public opinion were so strong that several conservative deputies regretted having voted in favor.
It became clear Tuesday that Boris Johnson no longer supported the new committee.
Johnson needs to clean
"People are really mad at Boris," an anonymous conservative told The Financial Times.
He is afraid of the image created by the conservatives. That they are a bunch of greedy politicians with no morals.
Johnson himself has not gone beyond mild criticism of Cox and the work he did for the Virgin Islands.
"The most important job of the deputies is for their voters," he said.
– If they don't work for them, they don't do their job. Then they will get their well-deserved verdict from the voters.

www.aftenposten.no