19 league goals have made Viking captain Veton Berisha interesting for foreign clubs. Against Latvia and the Netherlands, the forward will do his best to make the national team's competitors shine, even if the 27-year-old does not enter the field himself.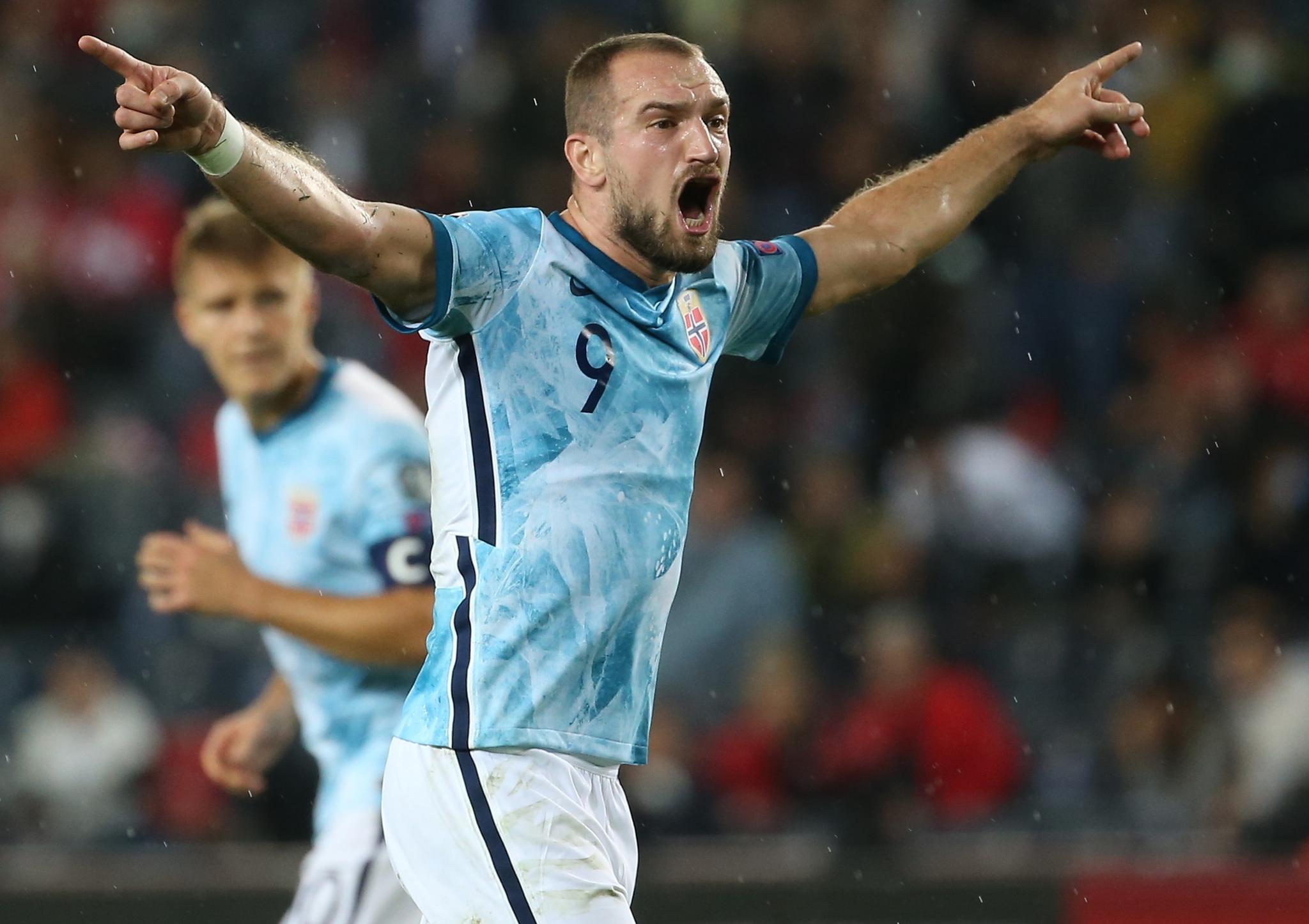 Aftenposten collaborates with VG-sporten. Therefore, as a reader of Aftenposten, you also get articles and services created by VG.
– I am willing to contribute if I have the opportunity. So I can contribute to the group with many other things. I can be an alternative to training and "support" others in the group. It's a great team. Of course, not everyone can play, Berisha tells VG.
On Sunday, the scoring machine cut the decisive 1-0 against Mjøndalen, meaning Viking consolidated their hold on third place in the Elite Series. On the way to the national team meeting in Oslo, he spoke to VG about the competition for playing time with Alexander Sørloth (25) and Joshua King (29).
– You have Sørloth who plays in La Liga and King in the Premier League. So it's tough competition. But the most important thing is to win both games now. Whoever plays comes second. So of course I'm ready if the opportunity arises.
– Did you say this humbly?
– But in a way they are facts, when you have players who play at a higher level than yours.
– So you manage to travel to a meeting and you think that your contribution "only" can be to contribute positively around the group and support others?
– Yes. That is a bit reality, but of course I will be extreme upon during training and preparation as if to play, says Berisha.
He made his Norwegian debut against Portugal at age 22. Also in the same starting lineup five years ago was his older brother Valon (28), who has had an impressive career at clubs like Red Bull Salzburg, Lazio and French Reims, where he now plays. Just a few months later, in 2016, Valon chose to represent his parents' country of birth, Kosovo, which had become an independent nation. For Veton, the choice was Norway, where he was born and raised.
– Of course it's special, but it's something that happened a long time ago. We talk very, very often. I follow his games and he follows my games. He's still the close contact we've always had, says Veton Berisha.
Now the forward is captain and commander of the army for a Viking edition that may not have been better since the gold team in 1991.
The reward is a new place for the national team.
– Personally, it means a lot to me to be on the national team and I know it means a lot to Viking. I've had a really good season. This gives me extra motivation. Everyone wants to represent their country, says Berisha.
He was quickly impressed by the regime that Ståle Solbakken has introduced when he arrived at the previous meeting after five previous matches with the flag on his chest. There, the Viking profile found himself with clear tasks, something that he loves.
– It was incredibly nice to be part of it again and to meet the technical team. I was impressed with how it worked out, how detailed things were, and how Ståle wanted things. I think it was easy to get in because I got to know what my role was and how things should be. I think it was very good, says the forward.
Among other things, he had a personal conversation with Solbakken's assistant, Brede Hangeland.
– It's a conversation I have with everyone who comes here for the first time. It's about what we want them to contribute, and with Veton it was very easy to get to those things. He is a different leader on his team. Among many things, it is one of his really good qualities. It was my wish: even if he entered a different locker room and a different hierarchy, he should do his best, be a leader. And that was him. I think Veton did very well, Hangeland tells VG.
Berisha also showed up with strong tackles against Turkey. Subsequently, Berisha was relevant to start against Montenegro in a crowded Ullevaal stadium, but in the meantime he fell ill.
– I think I made a very good inning against Turkey and a less good one against Montenegro, I must say it honestly. I went in and worked fine, but there were some simple bug situations that really bothered me with myself, says Berisha and continues:
– I shouldn't blame illness too much, but I also don't think you should underestimate the importance of it. I worked hard in training two days before the game. That probably wasn't the smartest thing I did. The afternoon and the following night I was very ill, with a high fever. Then it got better until Monday and I was in the game. There is no excuse, but it turned out how it happened.
Now the Vikings' number 14 is ready for Latvia on Saturday and the Netherlands next Tuesday. With a victory in both settlements, Berisha and Norway will also be ready for their first World Cup appearance in 24 years.
– Going to the World Cup is possible. Of course it will be difficult, but anything is possible. We have an excellent group and the plan is "top-notch," says Berisha.

www.aftenposten.no