SOGNDAL / OSLO (VG) Sogndal player Emil Pálsson (28) met with the press on Wednesday after he fell last week with cardiac arrest on the field.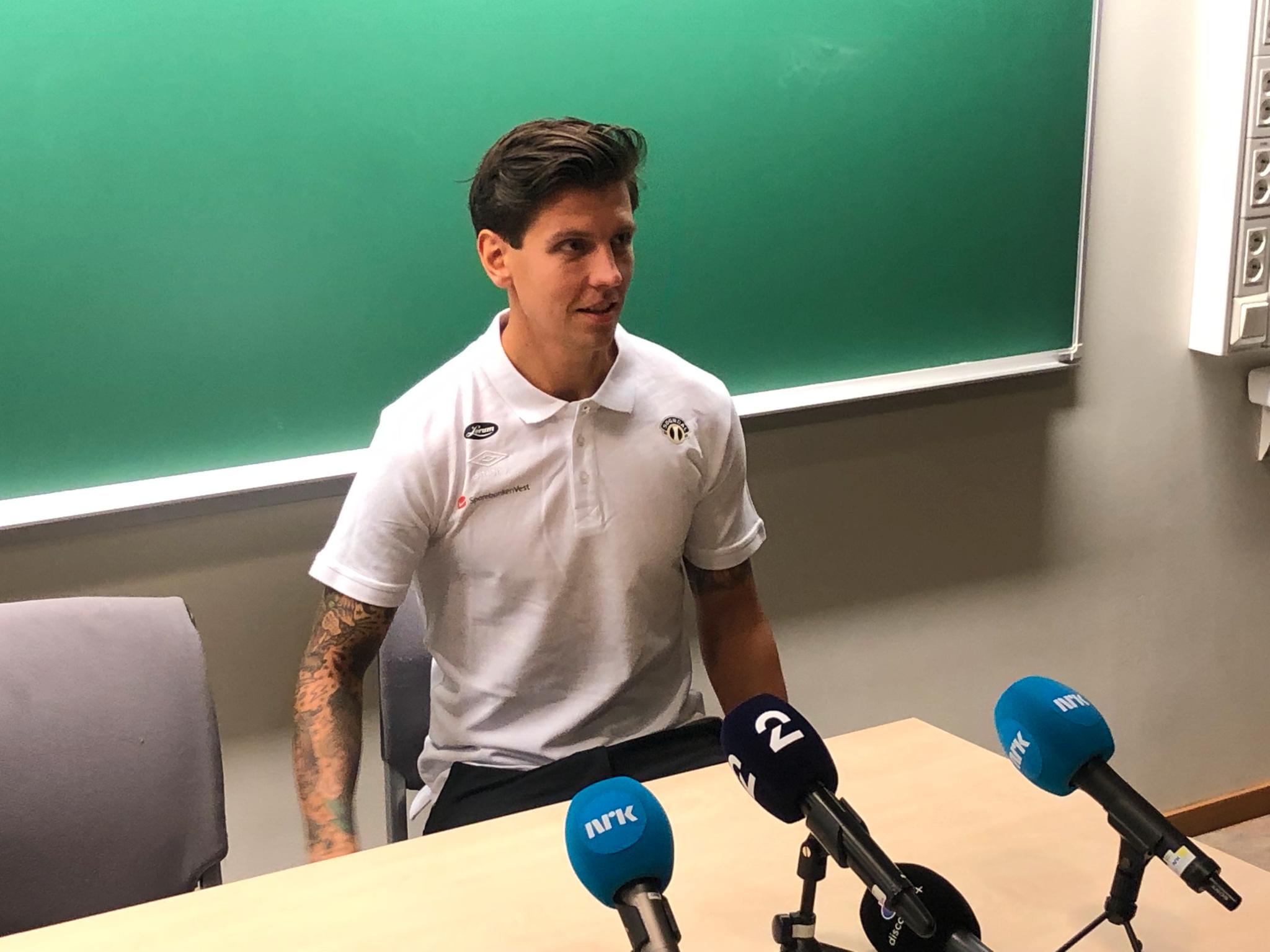 Aftenposten collaborates with VG-sporten. Therefore, as a reader of Aftenposten, you also get articles and services created by VG.
– I want to start by thanking you. Thank the club for how it has handled everything that happened. I have to thank you for your support. I have received a lot of support from the club and from many others. This made it much easier for me, says Pálsson and continues:
– I must also thank the media for the way they have handled the case.
Pálsson is clear about how much the support has meant to him and that he really appreciates all the messages he has received.
– It is not certain that I can continue being a footballer, but right now I try not to think about that, says the Icelander.
VG updates the case!
– I'll get mental help. It is difficult and it is very rare for it to happen. It's very easy for me to think "why me?" But at the same time I feel that the best thing is to think that I am alive, says Pálsson.
On Monday, November 1, Emil Pálsson fell onto the field during the match between Sogndal and Stjørdals-Blink with cardiac arrest. He was revived in the field.
– I was without a pulse for more than three and a half minutes, almost four. I was dead for four minutes, he says before having to take a short break.
– I have not processed what will happen next. The last week has been improving for the most part. I feel so much better now than I did a week ago, and it's only going to get better.
– I feel very lucky to be alive. You can be lucky and unlucky at the same time. I had a cardiac arrest and I don't know why. It could have happened when he was on horseback. That it happened in the field is perhaps a bit of luck, because I had everything I needed within a 100 meter radius to help me survive, says the Sogndal player and continues:
– We have done many tests and exams, and the only thing we found is an extra heartbeat. But there are many who have. The doctor says that we cannot conclude that this is the cause.
The Icelander has gone through a difficult week and has also made an intervention to make the future more secure.
– I had surgery on Monday and I inserted a defibrillator that will help me in the future if it happens again, says Pálsson.
– What do you remember from the game? asks VG.
– What I remember is until the score of 1-0. Until the scoreboard, there were no signs. When I think about it, nothing was different. I felt very well. After the score, most of it is black, Pálsson replies.
The life-saving treatment was implemented in a short time, the Icelander was airlifted to Haukeland Hospital in Bergen and was conscious when transported.
– It is very important that the other players on the team know me now. They have to see that I am fine, says Pálsson and says that he will do "a little thing" on the field before Sogndal's next game.
Four days after the cardiac arrest, the Sogndal player spoke for the first time after the resuscitation he received. There he thanks the medical team who responded quickly.
– Today I want to thank many people. First of all, to the medical apparatus around Sogndal Football. Without them I would not have lived today, writes Emil Pálsson. on your Instagram account.
When asked how Sogndal will fare for the rest of the season, Pálsson is ready.
– It will definitely be a qualifier! he says before citing the example of how the Danish team stuck together after Christian Eriksen suffered cardiac arrest during this summer's European Football Championship.
Ståle Solbakken, who had a cardiac arrest as a player, had this greeting for Pálsson:



www.aftenposten.no