Several social clients who receive additional housing support for high electricity costs in November will lose the same amount of money in social assistance in December. – Sad and shocking, says the red politician.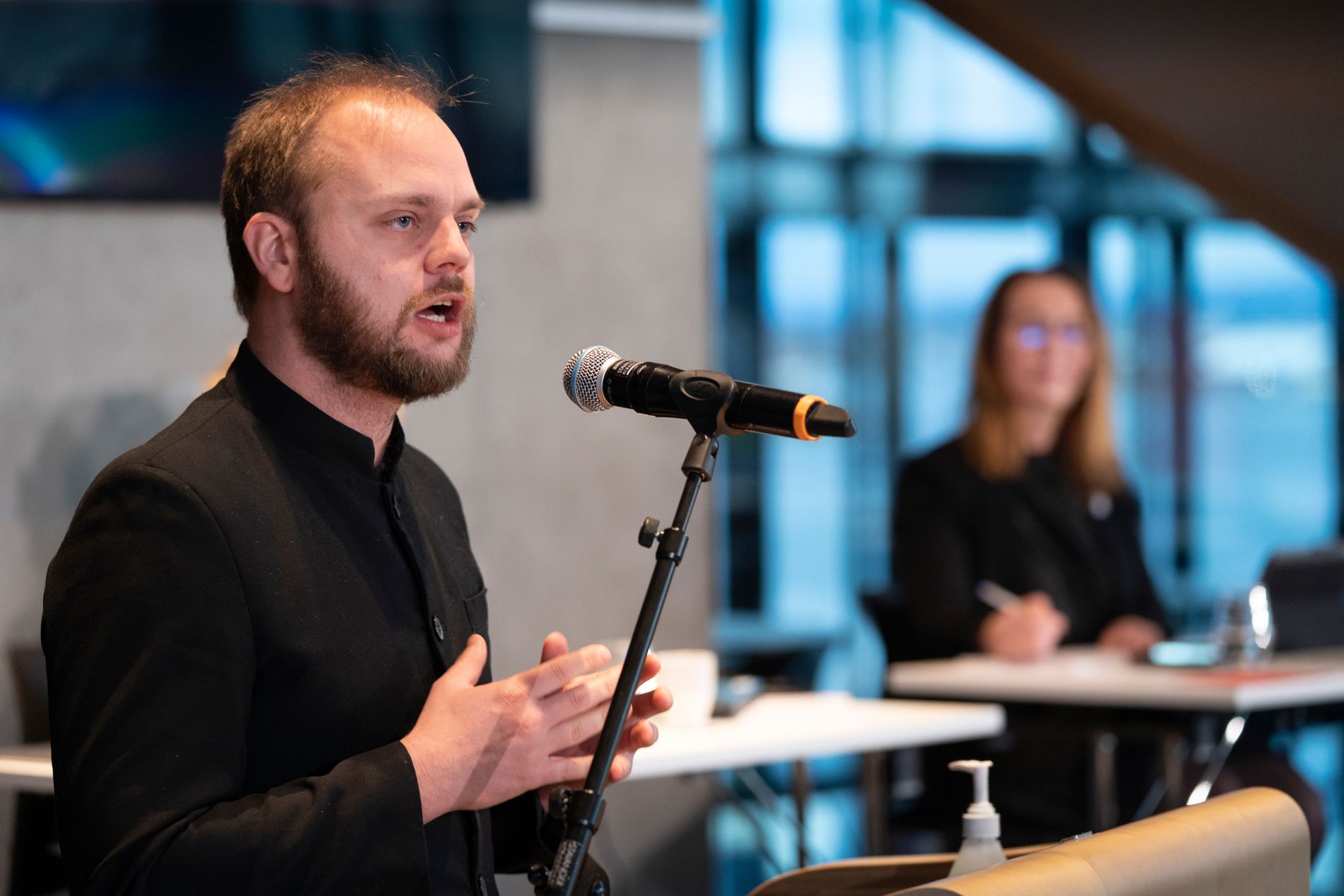 – We see that high electricity prices can be a big burden, especially for those with weak finances.
This was stated by the Minister for Local Government and District Affairs, Bjørn Arild Gram (Sp), in connection with the recent Government allocation of about 195 million NOK in a one-time payment of housing benefits for November.
The state housing benefit scheme is administered by the Housing Bank, which is currently preparing an additional payment for some 66,000 households, of around NOK 3,000 on average.
also read
The government will increase housing subsidies to help with the electricity bill
For recipients who are also dependent on Nav's financial welfare in their home municipality, it is important to take good care of the additional thousands.
These days, Nav is sending a message to various social clients that the amount they receive in additional housing benefit will be deducted from the next month's financial social assistance payment.
This message was shared today on Twitter by Elisabeth Thoresen, leader of the non-profit organization AAP-action.
"Is this a successful and useful measure?" Asks Thoresen in his post.
– Municipalities take the profit themselves
– We have warned that this will happen, because the measure is not broad enough, Thoresen tells E24.
He claims that an acquaintance has sent him the corresponding message.
The background to the case is that municipalities require that everyone applying for financial welfare from Nav must also apply for the state housing benefit. And in those cases where the housing benefit is awarded, Nav deducts this amount from its own welfare measure.
The reason is that the housing allowance is counted as income and therefore deducted from Nav's so-called "subsistence", which is spent on food, clothing, medicine and other expenses, and which is NOK 6,450 per month. for single people. .
– In relation to this crisis package, the SV, Rødt and Frp parties, of all people, put forward a proposal that the additional allocation of housing for electricity expenses should not be considered income, but it was rejected, says Thoresen.
The Labor Party, the Center Party, the Conservative Party and the Christian People's Party voted against the proposal.
Thoresen believes that, as usual, it is the municipalities that get most of the profits from those state crisis packages.
– Maybe some municipalities decide that these people can keep this money, but the vast majority will probably deduct the full amount of subsistence, says Thoresen.
also read
Nav takes the electric bill for people with bad advice: millions go to controversial rates and products
Red requires grip
– This is really sad and shocking at the same time, says Red's representative, Mimir Kristjansson, to E24.
He doubts that what is happening now is in line with the Storting's intention when the Government's crisis package was unanimously approved earlier this fall.
– The purpose was to help the most vulnerable in our society in a period of extremely high electricity prices. Not that the state was going to get the same funds back the following month. If that was the intention, then people have been led behind the light, says Kristjansson.
He believes the case is another example that those with the worst advice are not well enough served by society. Now he's waiting for the government to clean up.
– Either you have to come up with a new proposal that ensures that people actually keep this money, or you have to instruct the relevant agencies or allocate more money to municipalities, says Kristjansson.
For an apartment in Oslo with a typical electricity consumption of around 10,000 kilowatt hours a year, the most affordable spot price deals now sell for around NOK 900 a month, according to the E24 review.
In addition, there are network rents and fees, which in Oslo amount to around 490 crowns per month, according to Elvia.
For a single-family home with a consumption of 20,000 kilowatt hours, the total monthly cost of electricity, including grid rental, is close to 2,700 NOK, given the current level of spot prices.
– We are talking about people who sit and freeze in their houses because they are afraid to stay warm, or who do not dare to wash their clothes because they fear a hit on the electricity bill, says Kristjansson.
Up to each municipality
Helge Eide, area director in the organization of the Municipal Sector (KS), points out that municipal social assistance, unlike the provision of housing, is a discretionary scheme where "an individual evaluation is made of what the household should have. beneficiary to cover absolutely necessary living expenses "..
"In most municipalities, therefore, the size of state social security schemes and other support schemes will also be included in the assessment of what is absolutely necessary. This will apply to both the child benefit, the housing benefit, the work evaluation allowance, the National Insurance Plan pension and more, "Eide writes in an email to E24.
It emphasizes that each individual city council has the opportunity to decide that payments from various state schemes will not be included in the calculation basis for social assistance payments.
"There is less reason to believe that this will be considered for extraordinary payments like housing benefit in November, than for more permanent schemes. A challenge in adopting automatic exemptions for certain schemes may be that people with the same total level of income and underlying needs are treated differently, "Eide writes.
It was a Nav case officer in Kristiansand who sent the relevant message that Thoresen has reproduced.
Heidi Døsvig, Director of Nav Kristiansand, informs E24 that the municipality has followed the usual procedures for measuring social assistance.
Explain that, in some cases, social workers send that kind of SMS to make sure the message has been received.
– What sense does it make for the state to provide an extraordinary payment as a result of unusually high electricity prices, if the total support to the beneficiary does not increase?
– You do not receive both social assistance and housing benefits for the same purpose, in this case extra high electricity costs. That said, we always assess the need for welfare on an individual basis, and there may be situations where we don't deduct the housing allowance, says Døsvig.
Tajik: – It doesn't look good
– I do not know the details of this case, but as it seems, I do not think it looks good. I would like to go on a round with Nav to clarify practice on what is likely to be a pretty harsh winter for many, Labor and Social Inclusion Minister Hadia Tajik (Labor) tells E24.
She says it has been important for the government to remedy the situation that has arisen as a result of high electricity prices.
– Because we know that many households that receive the housing benefit also receive social assistance, we recently sent a letter to the municipalities of the country to remind them that individual evaluations of all cases must be carried out. We assume that the municipalities have received our encouragement and make their evaluations accordingly, says Tajik.
In addition, he points out that, although social assistance is in principle an additional benefit that can be reduced compared to other income, it has been important for the government to remember that there is no automaticity in the fact that it should be done.
– And that with current electricity prices there are good reasons why the municipality, in collaboration with the beneficiary, considers the need for the benefit to increase in general, says Tajik.

www.aftenposten.no