ULLEVAAL STADION (VG) Over the past year, Jens Petter Hauge (22) has experienced tribute, carnage, coronavirus, star status and bench space. Now the 22-year-old is getting accolades again.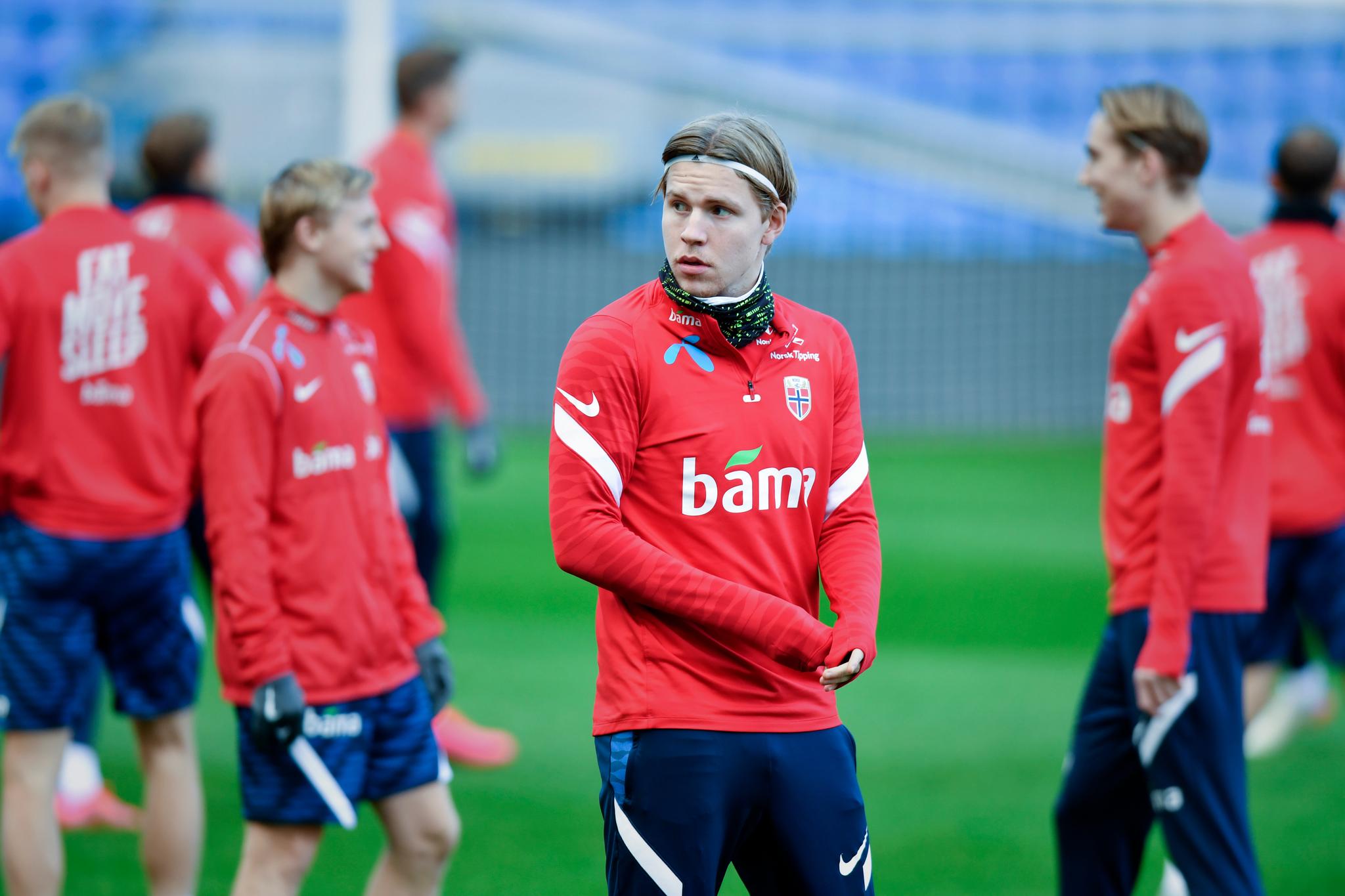 Aftenposten collaborates with VG-sporten. Therefore, as a reader of Aftenposten, you also get articles and services created by VG.
– It's the life of a footballer. It is a short path from homage to criticism. You just have to live with it. Not that I have such a strong focus on what is being written. I try to accept criticism from people I will listen to and work with very closely, Hauge tells VG and smiles.
At Bodø / Glimt, the 22-year-old was the superstar who devastated Norway and Europe before him. was sold to AC Milan October 1 after convincing also in the mythical San Siro. The transfer of the Italian dream meant a big salary increase, goals against Naples, Sampdoria, Celtic and Sparta Prague, but also only three games from the beginning.
– As you can see, I have experienced a lot in the last year. It has been an absolutely wonderful year, a year that I will remember for the rest of my life. I am incredibly happy.
Over the next week, the 22-year-old can send Norway to the World Cup with good performances against Latvia and the Netherlands.
1 of 3Photo: RUSSELL CHEYNE / PISCINA
This summer Hauge went to Eintracht Frankfurt in search of better development conditions. The 22-year-old has scored three goals in five games since the start, but playing time has varied in Germany as well.
In the national team, the norteño has previously received clear messages by Ståle Solbakken about upping your game.
– I give direct feedback to everyone. It is the most harmless thing in the world. He's a guy who floats a bit from time to time. He can also be more even in acting for us, Solbakken tells VG.
He believes that Hauge "played a very bad game" against Montenegro last season, but in the 1-1 game against Turkey, the national team coach believes that the advantage "made his best international game".
– It was fun. He is constantly looking for confirmations that he can deliver at this level. May others be happy, I appreciate it. But I feel like I have even more to go on, responds Hauge on Turkey's performance.
VG commentator last year: Lovely Hauge is fiery, for a format
Hauge has started four of his seven international appearances for Norway so far. Against Turkey, the 22-year-old appeared with power, speed and concentration. He also hit the post from Kristian Thorstvedt (22) after a header from Andreas Hanche-Olsen (24).
In the Bundesliga, Hauge hasn't started any of the last three games, but in the Europa League he decided last Thursday's game against Olympiakos in extra time.
The contrasts are almost constant.
– Now he has reached German football, where there is a lot of intensity and he has to fight fast every minute of the game. He's had a respectable playing time so far. So it is about entering as an even more permanent element in the liver. That's what's missing now, says Solbakken.
– How would you describe him as a guy?
– He's a sociable guy. He's the boss of the short gang. I think he picked the other four worst card players. Because he says he wins a lot, says the coach of the national team and laughs.
Norwich profile Mathias Normann (25) is happy to have Hauge in the team.
– I've always liked Jens Petter, ever since we played together at Glimt. I have that "fucking bastard" vibe. I like that. I like the way he does things. And I like his style of play, Normann tells VG, as Hauge smiles at his side.
February 1Photo: Bjørn S. Delebekk

www.aftenposten.no