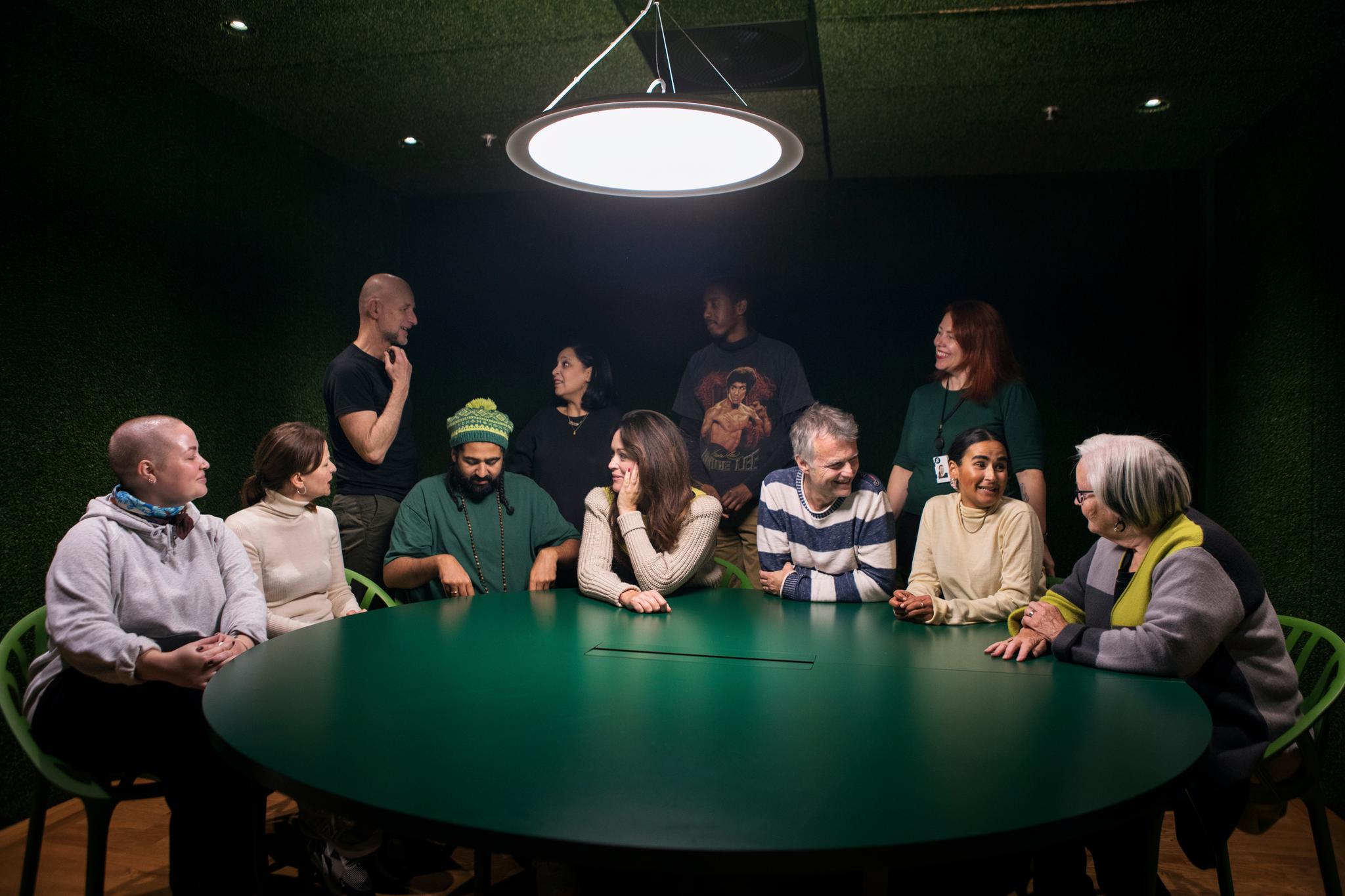 What is a neighborhood restaurant? And can you really call something a bakery, if all they have is donuts? It was one of the discussions that arose when the jury reviewed 4,000 readers' proposals in the best selection in Oslo.
The task of the jury was simple and difficult. More than 4,000 reader proposals totaled 942 different places and actors. The task of the jury was to select up to five finalists in each of the ten categories.
– The first thing I thought when I saw the list of nominees, was that a lot has happened in Oslo in recent years, says Sandeep Singh.
There were a lot of places that the NRK host hadn't heard of.
Some surprises
The jury's work was led by Aftenposten cultural editor Cecilie Asker and Oslo commentator Nazneen Khan-Østrem. They speak of noisy discussions when the jury had to land on the finalists in the ten categories.
– All the jurors have very strong opinions about the places and the food, so it has been very nice to be part of the discussions, says Khan-Østrem.
She is happy with the result anyway.
– Because all of Oslo is represented among the finalists.
Asker says the jury has emphasized the reasons given by readers who submitted proposals. He is concerned that this is not a competition to have the most expensive or beautiful offer, but rather that it is about highlighting unique places in the city.
– There are some acquaintances among the finalists, but it is also very funny that there are some surprises. At least there were places he hadn't heard of before, Asker says.
Does the donut shop count as a bakery?
Erling Fossen and Monica Csango did not completely agree with the definition of a bakery. Yes, because does a place that only sells donuts count as a bakery? Csango believed that there had to be a breadth in the selection to become a finalist in the category. The waterfall thought the donuts had to come.
Fortunately, the jury consisted of more than two. After some yes and buts, they managed to agree on five finalists.
Ahmed Mamow thought, despite much discussion, that the work was "brilliantly fast." He says they emphasized choosing places that people have feelings for.
– If it is too sterile and new, you may lose much of what 'Oslo' is.
It was supported by fellow jury Nora Ibrahim. He also argued that the finalists should be available to the entire population of the city.
– I am very concerned about inclusion, so for me it will also be high. The best things about Oslo should be stadiums that are easily accessible to the citizens of Oslo.
Hundreds of suggestions
The category that received the most suggestions from readers was neighborhood restaurant. Here, the jury had to narrow down 251 candidates to five finalists. They did, but not without a good discussion.
Is there a neighborhood restaurant somewhere in the neighborhood that you can always stop by? And does a restaurant with a waiting list count as a neighborhood restaurant? Erling Dokk Holm and Julie Illona Balas agreed that there should be a neighborhood restaurant available, not a place with a waiting list.
This meant, for example, that a sweet restaurant where you can only book via SMS was not caught up. You must book there at least a week in advance.
The jury landed on five finalists in different parts of the city. The number of reader nominations and the readers' reasons were the most important criteria.
This year's jury
Sandeep Singh (35), host.

Nora Ibrahim (32), development manager.

Ingeborg Moræus Hanssen (83), retired and former film director in Oslo

Julie Ilona Balas (30), cookbook author and influencer

Erling Fossen (57), author and polemicist

Ingeborg Heldal (48), editor

Ahmed Mamow (30), comedian and actor

Erling Dokk Holm (57), researcher and writer

Monica Csango (52), author, director and public debater

Ellen de Vibe (69), architect and former director of city planning in Oslo
Oslo commentator Nazneen Khan-Østrem and cultural editor Cecilie Asker lead the work of the jury.

www.aftenposten.no