HOLMENEKKEN (VG) Vetle Sjåstad Christiansen (29) has won most of the competitions this summer and fall. The biathlete has the ambition to prevail even when the snow is here.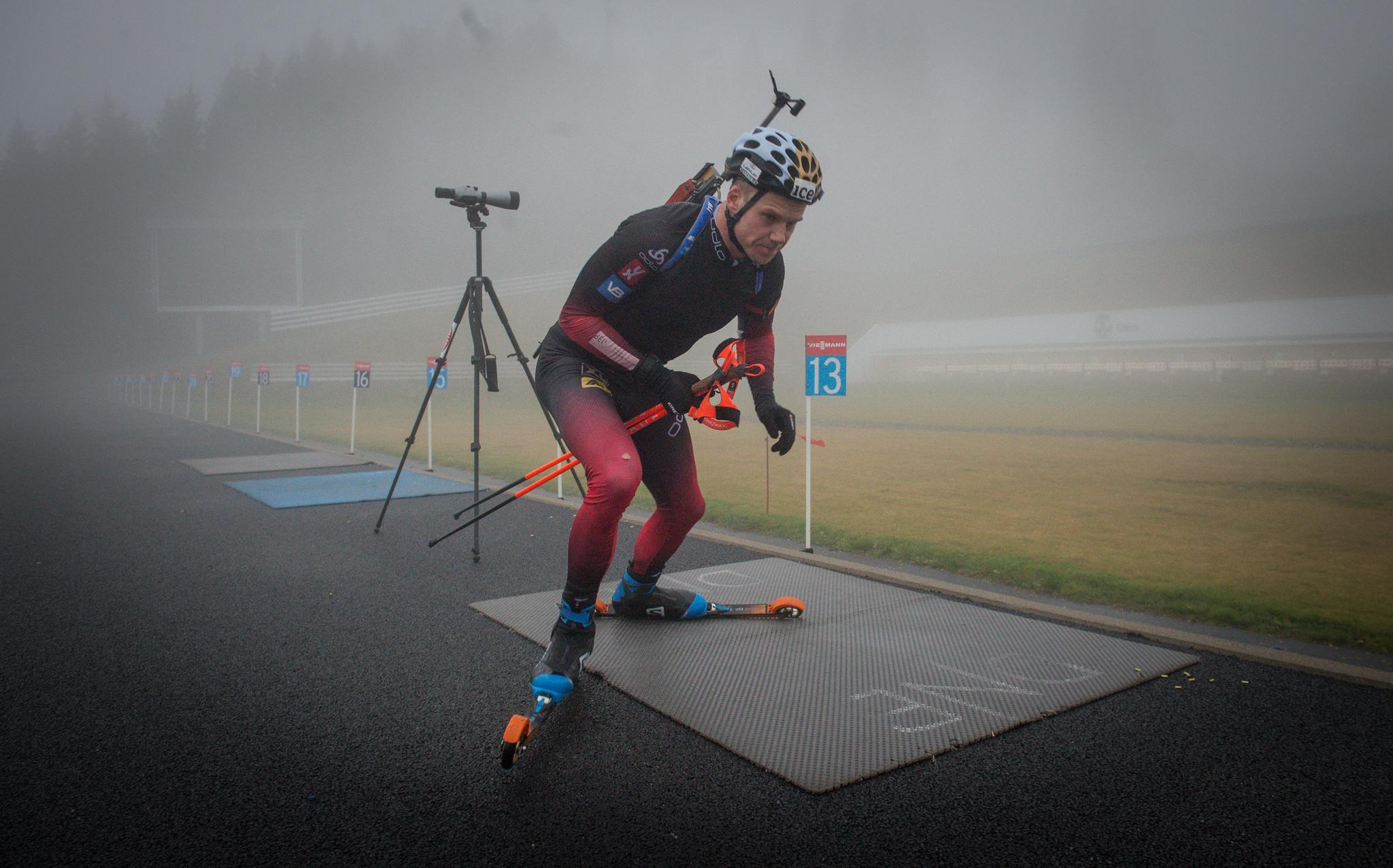 Aftenposten collaborates with VG-sporten. Therefore, as a reader of Aftenposten, you also get articles and services created by VG.
Since the Oslo ski show, which Sjåstad Christiansen describes as "deplorable," the 29-year-old has been excellent, both at the Blink festival and in the NM summer.
– I've been very stable up there, but I've tried to do as little as possible to manage it. I have run more and been less on skis. Therefore, I have not had the same "pressure" on my thighs to push. On asphalt, you get answers on the surface. I'm more excited about how it turns out on skis, says Vetle Sjåstad Christiansen after an intense dive in the misty sea at Holmenkollen.
The problem for the Geilo biathlete is that at the World Cup he doesn't always find track conditions that suit a 200-pound, 1.93-meter tall athlete who is known for a powerful push.
He can get the job done in the stands, but when there are no good fixed conditions on the pitch, Sjåstad Christiansen relies on others to make mistakes for him to win. That is why he has taken action before the Olympic season.
– I hope to return because I have become a "soft man" in the sense that I am more sensitive to the surface than before. I have run a lot more than before, and I also carry a small mark of that. There have been severe chafing, achilles swelling, and some pain in the knees. Running is a brutal form of exercise when you are a little heavy. There are quite a few kilos of shock that these joints must receive when running. I have recovered it with shoes with a 40 cm thick sole, says the biathlete and laughs well.
He has also tried another new variant with much more rest than before.
Make smarter decisions
– After a few difficult days, I can enjoy four days of "vacation" and recharge my batteries. The feeling is that I have requested slightly smarter options. When you get going and gain self-confidence, you also gain extreme calm about what you do in a competitive situation, solve things your way, and trust what you do. You are not so affected by what others do.
Previously, Vetle Sjåstad Christiansen could be fooled when Johannes Thingnes Bø started at a pace that no one else had in a first round when fighting for honor and glory in the World Cup.
– He has set a standard at the beginning of these competitions that does not resemble the pig. It is easy for him to make the list because he is unique in his way of walking. With some good results, the confidence has come to solve this my way. I'm not so rushed, Sjåstad Christiansen describes.
At the same time, he is aware that the good results this summer and fall do not matter when the snow arrives.
– People have shown before that they can be completely out of their minds and then come as an opportunity in the winter. Although it has been positive because it has given me confidence in the training work, I have dared to take it easy at times. I'm so good that I don't have to do much else. Normal is good enough. It has given me a lot of security to take the extra quiet periods, says Vetle Sjåstad Christiansen.
The first game of the Norwegian season will take place in Sjusjøen on 13 and 14 November.

www.aftenposten.no