Conservative leader Erna Solberg believes lawyers and economists closely following Norges Bank should consider whether the hiring of Jens Stoltenberg will affect the central bank's independence.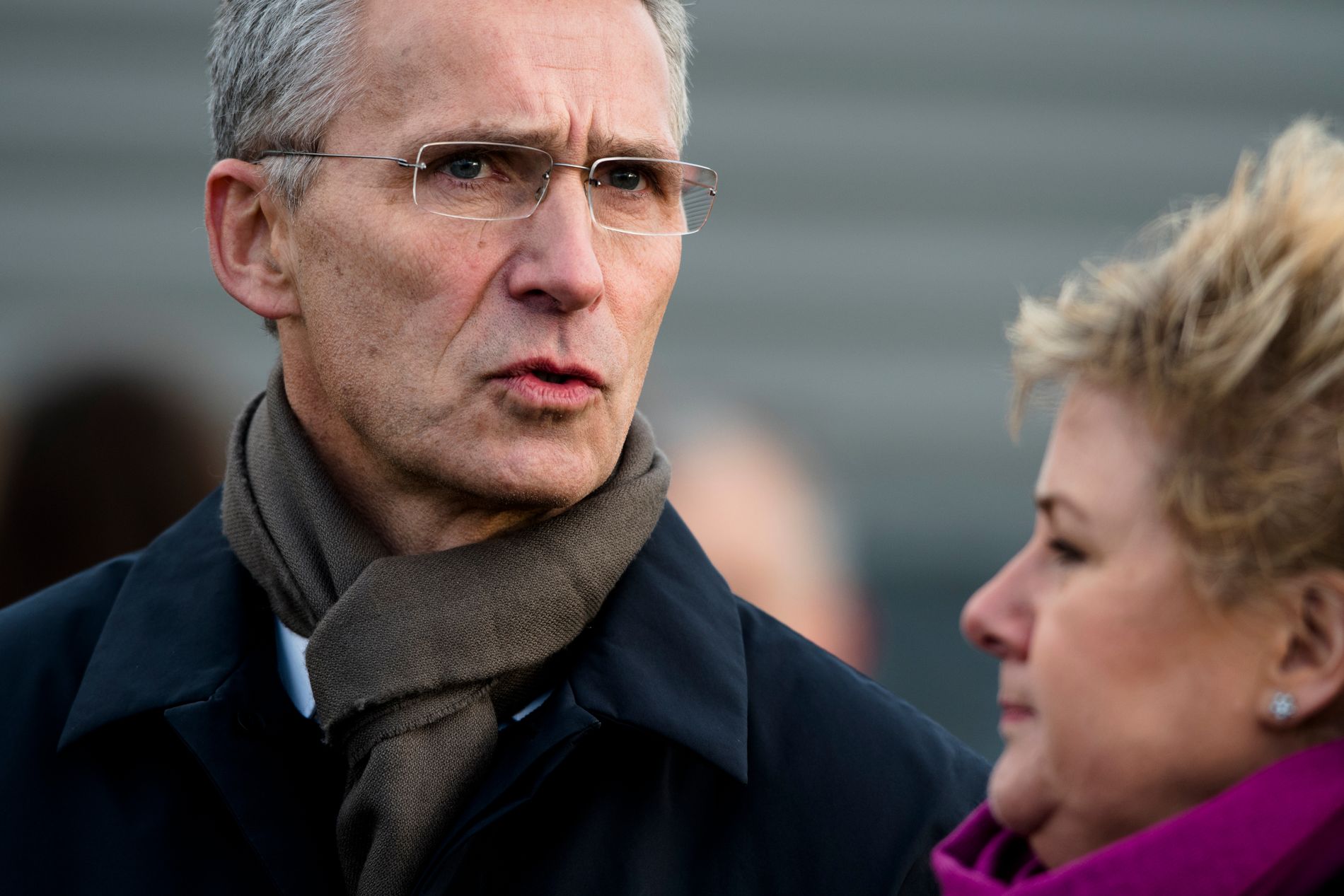 – We need a debate on this, but we don't need a political debate: we need a debate on how legal experts, the market and market players will experience the possibility of a prominent politician from a ruling party being the head of Norges Bank, to get your evaluation. whether they think it will do anything with central bank independence, Solberg tells VG.
– It can be suspected that the setting of the interest rate is affected.
On Wednesday, the first Deputy Leader of the Liberal Party, Sveinung Rotevatn, who fears that Jens Stoltenberg, as governor of the central bank, is suspected of taking political considerations into account when setting interest rates.
He pointed to a possible example:
During a heated situation before an election, there may be tension related to whether Norges Bank should raise interest rates, for example as a result of excessive government spending by the government. So the interest rate does not increase, just before the election:
– We run the risk of ending up in a situation where it is questionable, and suspect, if interest rates are affected by the central bank governor's personal and political affiliation with the government, said Rotevatn, who has passed from being a minister to holding office. on the Storting finance committee.
– It should not be run by us as politicians.
But Erna Solberg doesn't want a political debate.
– I am concerned that it should not be run by us as politicians. It is the people who work in the market, economists, lawyers and others who should do it; evaluations of whether difficult situations may arise.
She elaborates:
– We need an orderly hiring discussion on whether a potential Stoltenberg hire will do something to Norges Bank's independence. I don't have a yes or no answer to that.
The debate has arisen ever since DN, based on anonymous sources, wrote last week that Stoltenberg will answer yes, if offered the post of central bank governor.
Governor Øystein Olsen resigns in February and former Labor Prime Minister Stoltenberg will end his job as NATO secretary general next fall.
– There are many questions that need to be asked
Solberg explains why politicians should steer clear of the debate over whether Stoltenberg should become central bank governor:
– It is always perceived that we have a different agenda. It is done so quickly that we are drawn into something that will only be experienced as a political debate. So it is better than economists and lawyers; those who consider the central bank do so. So the government, which will actually make the appointment, must consider it.
– Are you saying that there should be an informal public debate with professional input, rather than a formal round in which Stoltenberg's political role should be considered?
– This is the responsibility of the government and something that they must take into account, but I think it is important to bring out the legal and market valuations of this, without dragging the debate into the political trenches. There are many questions to be asked and considered, he says.
– It is not so easy to apply.
Solberg says it only affects the fact that Stoltenberg appears as a current candidate in the media.
– That this appears in the media in this way, has something to say about who is applying for the position. It does something with the whole process.
– Isn't it so easy to run when a strong candidate like Stoltenberg is supposed to run?
– Yes, then it probably won't be that easy to apply.
– Do you think you can become a good director of Norges Bank?
– I do not want to make any assessment about it. Stoltenberg is a good and capable politician.
Red: should be applied in the usual way.
Marie Sneve Martinussen is a member of the Storting finance committee for Rødt. He says Rødt is very concerned that Stoltenberg will have to apply in the usual way within the application deadline if he wants to get the job.
– This should not be a special appointment process, in which we have a repeat of the appointment of Nicolai Tangen as administrator of oil funds. Then there were ambiguities about who contacted whom, when it happened, etc.
She elaborates:
If Stoltenberg wants the job, he must apply and evaluate his qualifications against other candidates. We will follow the process to make sure it is an open and orderly process, where there can be no doubt about how it went in hindsight, says the red deputy.

www.aftenposten.no