Embla Eskilt Hagalisletto

18 years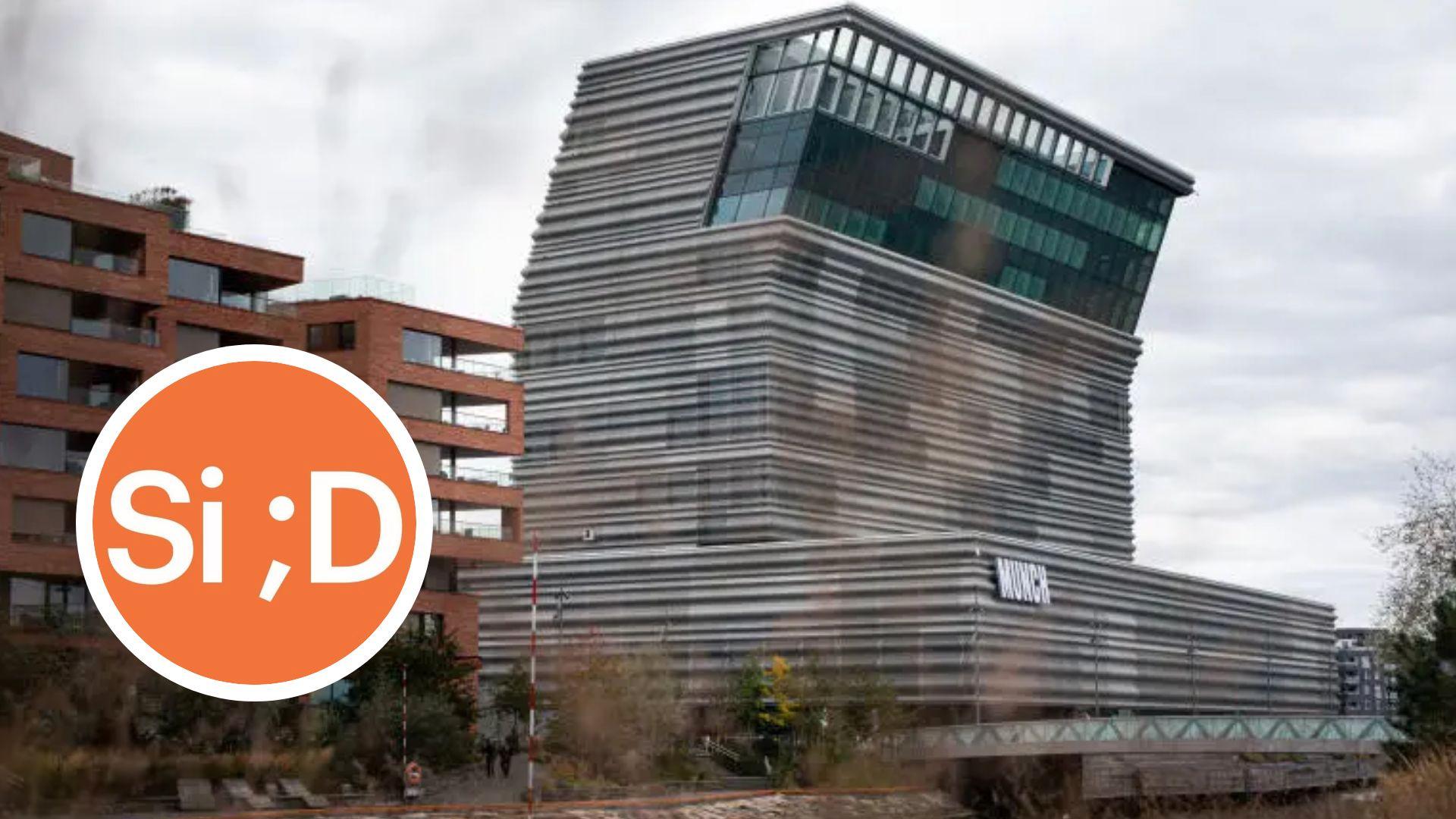 If a building disgusts most of us, something has gone terribly wrong.
Say; D post
This is a post by Si; D. Opinions in the text are the responsibility of the writer. Publications can be submitted here.
Several of Edvard Munch's works, such as "Anxiety," "Jealousy," and "Desire," reflect the life of the human soul. A couple of weeks ago, the new Munch Museum, also called Lambda.
It is a museum that houses colorful and vivid art, reflecting the great dramas of human life. But the house that houses the art appears to be a huge, gray block.
Ugly barley
Åshild Wangensten Bjørvik, who is an architect, recently wrote a debate post in defense of Lambda. He criticizes "narrow-minded Oslo citizens" for having a conservative view of the building.
Munch himself was innovative and groundbreaking. That is why he writes that "if there is a building that does not have to be welcoming, it is the Munch Museum." I completely disagree with this.
I am not an architect, but a young spectator who sees an ugly building. We are the ones who have to look at it every day. We must go against and overcome it. See it from afar and up close. Our experience is the most important.
If a building disgusts most of us, something has gone terribly wrong.
Many of the Norwegian architects who have commented on the museum have singled out their own heroes: namely, the pioneers of modernism.
I prefer to go back to antiquity. The Roman Marcus Vetruvius Pollo (born 80 BC, died 15 BC) is very important in the history of architecture. He wrote «Of architecture ", the oldest work of architecture that we know.
The work consists of ten books, which is an ideological basis for Western architecture. At work, he establishes three different requirements: A structure must include beauty (venustas), durability (firmites) and utility (utilitas).
Modernist block
The definition of beauty emphasizes that "buildings must be beautiful and to the delight of the people». Since the inception of the Lambda project, there have been negative reviews.
This answer suggests that the building is disgusting to many people, rather than to their delight.
The critic points out, among other things, the great gap between the building's facade and Munch's art. The icy, sharp walls of glass and aluminum contrast with the smooth arches of Munch's brilliant paintings.
For people to like a building, it must also be accessible to everyone. Let's take height as an example. Will the 13-story museum invite people with a fear of heights? Hardly.
Maybe we will get used to modernist bricks like Lambda in the future. But it may take about 1000 years. After all, more than 2000 years have passed since ancient times, and we still love its pillars, arches, and ornaments.
Too hot
Aftenposten has recently written that the lack of cooling will lead to too high a temperature in the summer, and then tourism should be limited.
The article states that "a museum without adequate refrigeration and climate goes beyond fragile works of art." Already at the opening, the building is in danger of destroying Munch's art and must be improved.
According to Vitruvio, durability means that "the structures must be stable, durable and resistant to stress." In other words, Lambda doesn't meet the old durability requirement.
Transported by crane
The requirement for public services (utilitas) explains that buildings must be usable and useful. However, Munch's large paintings could not be brought into the main entrance. Had to move in the building through a crane, mounted on a barge.
This indicates that the museum is also not very timely, so the last requirement is violated.
Seen from a holistic perspective, Lambda overlooks the three Vitruvian demands. Basic needs for durability and utility have not been addressed.
Each individual can assess whether the building is beautiful or not, even if it obviously looks like an abused air tower.
---
13-21 years? Do you also want to write to Si; D? Send your post to [email protected] If you wish to remain anonymous, you must clearly state this in the email. Here you can read more about how to send us publications.
💬 Are you going to participate in the comment field?
Please read the ten offers in the comment box first. Stay objective!

www.aftenposten.no