Sony Kapoor

CEO, Nordic Institute of Finance, Technology and Sustainability (NIFTYS)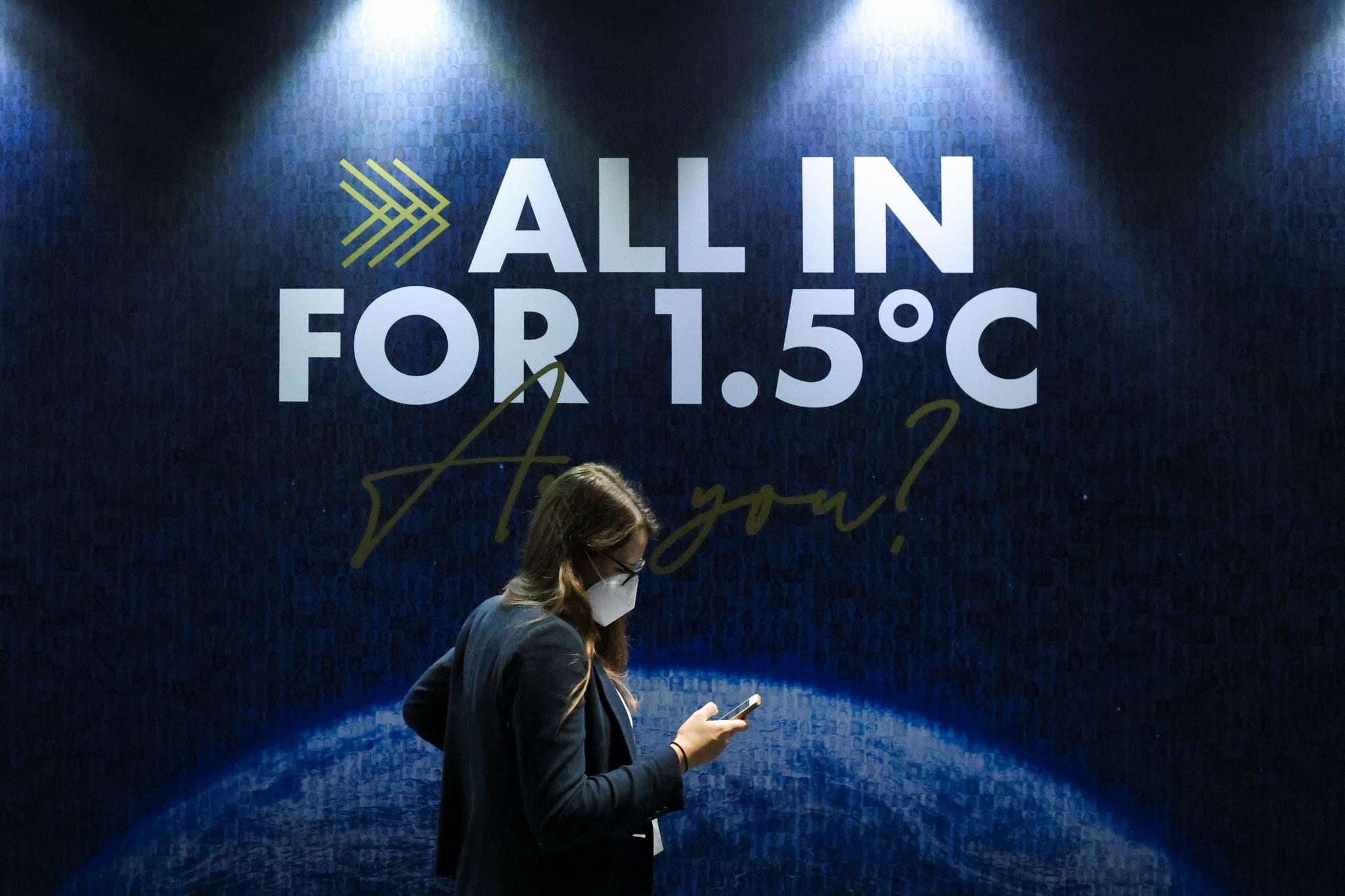 Norway must act now. First, we must immediately stop all exploration and fight for the oil and gas non-proliferation agreement.
Debate
This is a discussion post. Opinions in the text are the responsibility of the writer.
20 million Indians die in one terrible roadThey are literally fried from the inside in a heat wave. It is the year 2025. India begins a risky "geoengineering" in a desperate attempt to save lives. Eco-terrorists are killing carbon offenders and cyber hackers are destroying oil and gas facilities. Development stops and millions of climate refugees escape conflict and famine.
Yes, this graphic depiction of death due to climate change in Kim Stanley Robinson's science fiction novel "The Ministry for the Future" is shocking.
But even more shocking is how credible, probable, and even inevitable many of the scenarios are in this scientifically based the novel.
A terrible example
Nothing less than the future of humanity is at stake when delegates are negotiating now in Glasgow, at the UN COP26 climate conference.
Decades of global warming, rising sea levels, increasingly powerful fires, and increasing intensity of floods and droughts now it can't be helped, although all broadcasts would magically cease from now on.
But far from ceasing, the emissions reach new records in 2022. Norway's own emissions from burning the oil and gas we export will increase over the next few years. If Glasgow fails, we are responsible for having established a horrible example.
Prosperity built on bloodied money
When we include our oil exports, we have the world fourth highest level of emissions pr. habitant.
These exports have not only made us one of the richest countries in the world. It has also financed our NOK 12 billion Oil Fund, the largest in the world.
With such enormous prosperity and happiness comes great responsibility. Especially when this is based on what will look more and more like blood money.
We drive electric cars, but it cannot be hidden that our wealth is based on fossil fuels that destroy the planet. If we don't adjust course, what hope is there for the much poorer and less indebted countries?
We like to see ourselves as agents of peace. A fair and friendly actor in a world full of evil forces.
We announce loud and clear our high level of development and crisis assistance. We are working hard for a seat on the Security Council and we are very happy to present the Nobel Peace Prize. We even stick to identity «humanitarian superpower».
But a reputation is fragile …
Stop further exploration
We have always refrained from making our economy less dependent on oil. But this is now a downside trade with one little bright long-term outlook.
Both Jens Stoltenberg (Labor Party) and Erna Solberg (H) promised to take over the finances less dependent on oil and gas, however did not deliver. And now Prime Minister Jonas Gahr Støre (Labor Party) has proposed continuous oil exploration. In the week before Cop26?
If anyone has the financial capacity, the moral obligation and the financial self-interest to take global leadership and stop further exploration, it is Norway. And we should do it now.
Mankind will lose the battle
Even with an immediate halt to all exploration, Norway's oil and gas production increase until 2025 and continue well into the 2040s. But to have only a slim chance of limiting ourselves to 1.5 degree warming, emissions must decrease by 45 percent by 2030.
Either Norway's oil and gas production can live in the best of times, or the world can manage to limit global warming. Both You can not pass simultaneous. Even the Petroleum Fund – Norges Bank Investment Management (NBIM) – will push the oil giants reduce oil and gas production to near zero to meet climate targets.
Increased oil exploration in Norway, and the negative effect it will have on other countries and their choices, means that humanity will lose the battle against climate change. Isn't this unethical and financially irresponsible?
It is a matter that the world expects the oil lobby in Norway to you will lose.
Deliberately blind
Climate change can already be linked to this five million deaths per year, and the number is constantly increasing. And unlike the Gulf states, with their authoritarian regimes, we are a democracy with well-informed voters who are fully aware of the climate crisis.
Death and destruction due to climate change were a dominant theme in «the choice of climate"Ours. Yet we spend far less on development and tackling climate change than we earn by undermining both.
For other harmful substances, such as drugs, cigarettes, alcohol and cluster bombs, Norway recognizes a shared responsibility between consumers and producers. We have something of the world tighter restrictions in the sale of these.
But we are deliberately blind to harmful fossil fuels.
From humanitarian superpower to climate pariah
Are we, despite our wealth, reluctant to make the most modest sacrifice and change course? for the sake of our children?
In that case, the world has hopeless about making the much more financially painful and politically difficult decisions needed to secure humanity.
Norway will go from humanitarian superpower for climate pariah. Equinor and The oil fund will be the subject of international litigation. Our one-sided economy will lag even further behind the other Nordic countries in terms of innovation, diversity and complexity, all of which create long-term prosperity.
To save our soul, our reputation, and our economy, we must act now.
Firstly We must immediately stop all exploration and fight for it. the non-proliferation agreement for oil and gas.
in second place we must make a dramatic increase in development aid, especially to the poor economies most affected by climate change.
In third place all future dividends from the Petroleum Fund must be used in full finance green change.
And a quarter we must reform the Petroleum Fund, so it invests heavily in emerging green economies.
Sony Kapoor is Executive Director of the Nordic Institute for Finance, Technology and Sustainability (NIFTYS) and lives in Oslo with his Norwegian family.
Translated from English by Bjørg Hellum
---



www.aftenposten.no