The Solberg government's energy report was to be a roadmap for change. Now there may be changes, because the Støre government is planning an additional report.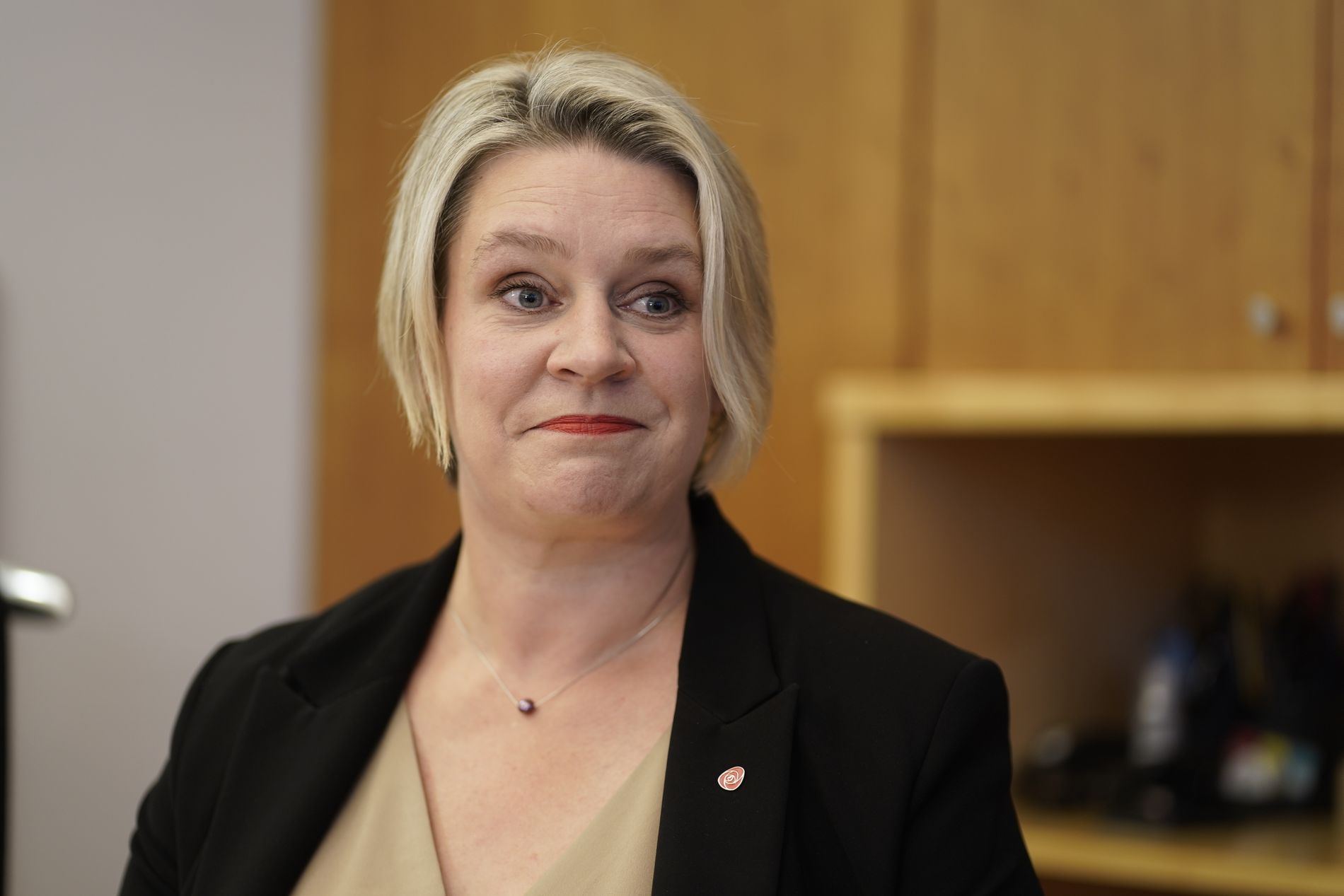 Comes out in one written answer from the Minister of Oil and Energy Mars Mjøs Persen (Labor Party) to the leader of Rødt, Bjørnar Moxnes.
Moxnes asked Persen if the government would withdraw or change the energy report and if it would be sent to the Storting for consideration.
The previous energy message, "Energy for work", was presented on June 11 and is now under review by the Storting's energy and environment committee.
It is now clear that the government will present a supplement, rather than withdraw the full report. The additional report will likely be submitted early in the new year.
"The government has announced that it plans to submit a report in addition to that report," writes Persen.
"On the Hurdal platform, government parties indicate several important new focus areas in energy policy going forward. I will return to what topics will be included in the additional message, "he writes.
also read
This is how the Conservatives and the Labor Party want to avoid expensive electricity: – We must develop more renewable energy.
– This is urgent
Energy policy spokesman Nikolai Astrup (H) is pleased that the new government has not withdrawn the message.
– I'm glad they didn't remove the message, but chose to promote it for processing, Astrup tells E24.
– This is urgent, because the report includes proposals for framework conditions for many actors who will invest in Norwegian energy production and energy resources, such as offshore wind, onshore wind and investments in hydrogen. It's urgent and it's important to treat it quickly, he says.
Believe that no additional message is needed.
– I sensed that the Labor Party agreed with much of what was in our energy report, and I fear that there may be unfortunate changes or that this work will be delayed, says Astrup.
– Investor interest is very great, there are plans for many great and exciting industrial projects. Framework conditions will be of great importance for when and if these players choose to invest, he says.
Fear expensive power and wind power
Second Vice Chair Sofie Marhaug (Red) of the Storting's energy and environment committee believes that all that is needed is an additional report from the Støre government.
– It would be strange if it were exactly the same policy, says Marhaug to E24.
Several areas of energy policy are controversial. Among other things, Marhaug is concerned that electricity exports and increased electricity consumption could increase pressure to increase wind power development, and that the new grid rental system coming from the New Year could provide electricity. more expensive for many.
– The effect of power cables indicates that it has not been fully anticipated how the energy situation would affect people's daily lives, and the negative effects require political treatment, he says.
– What are you afraid of coming in this additional message?
– I'm afraid they will accelerate the development of wind power. They have reported it on the Hurdal platform. If there is going to be a lot of electrification before 2030, it must happen from the ground, says Marhaug.
– And if you reduce the processing time of the case, it could affect administrative practice and people's opportunity to be heard, he says.
Concerned about the new network rental model
Starting in the New Year, a new grid rental model will make electricity more expensive if you use too much electricity at once, and cheaper if you spread electricity consumption more throughout the day.
– The government has an extremely short time. So I guess they don't do anything with the network rent, but I bet this is something they can blame on the previous government, says Marhaug.
– Thus, he wonders if the effect of the cut in the electricity tax from January will be canceled by the rush hour tax on electricity that is introduced at the same time, he says.
The government has promised to cut the electricity tax by almost half in January, February and March.
Network rent is already expected to increase by a few øre per kilowatt hour starting in the New Year, regardless of the new model. This is linked to higher electricity prices, which make the loss of energy on the grid more expensive for grid companies.
also read
Vedum will cut electricity tax in winter months
General plan and energy commission
The Hurdal platform describes a series of "powerful measures" to lower electricity prices in Norway, such as increased production of hydroelectric power, onshore wind and offshore wind. It also announces several new committees and plans.
The Støre government will, among other things, make "a comprehensive plan for Norway's hydroelectric, wind, solar and other energy and infrastructure developments that require a license," according to the platform.
In addition, the government wants to create an energy commission. This will map Norway's energy needs and propose increased energy production.
The goal is for Norway to continue to have a surplus of energy production, according to the Hurdal platform (side 27).
– Too early to tell
The Minister of Oil and Energy, Marte Mjøs Persen, will not say exactly when she plans to present the additional report on energy.
– It is too early to say anything about it, write in an email to E24.
He will also return to the issues that the government will analyze in the supplementary report. Regarding Rødt's concerns about network rent, he refers to a separate written response to Marhaug on this.
"I have noticed that there is a discussion related to the regulatory change on energy-based tariffs that was adopted by the previous government and how this affects people's electricity bills. Now I'll take a closer look at this, "writes Persen in the answer.
"Overall, I think it is important that we find a framework for the power grid that contributes to reducing electricity costs for homes and businesses across the country, and minor disputes related to grid development," he writes.
also read
Arguments about the new network rent: the manager of NVE rejects that it will be more expensive
NVE expects a decrease in the energy surplus
The Minister of Oil and Energy has previously noted that NVE's long-term energy market analysis from 2021 shows that there will be energy surpluses in 2025, 2030 and 2040, despite Norway experiencing extensive electrification.
However, NVE's long-term energy market analysis estimates that Norwegian energy surplus will decline dramatically in the coming years, from 20 terawatt hours (TWh) last year to just seven TWh in 2030.
Electricity consumption is expected to increase more than production. NVE expects some new hydroelectric and solar power until 2030, but assumes that little new wind power will be built onshore during this period. Offshore wind power is not expected until after 2030.
Astrup believes that more electricity is needed in the future, including the smooth development of hydropower, onshore wind where there is local acceptance, and offshore wind, which will also require hybrid power connections to various countries.
– One of the main priorities in the future must be to develop as much renewable energy as is justifiable. So offshore wind power is significant and new areas need to be enabled. The premises for this are set out in the energy report. It also opens up for a hybrid network, so players get a supply of power, Astrup says.

www.aftenposten.no