GLASGOW, SCOTLAND (E24): The government is considering establishing a hydrogen company or joining existing companies. Equinor and Statkraft confirm that they are in dialogue with politicians about companies' investments in hydrogen.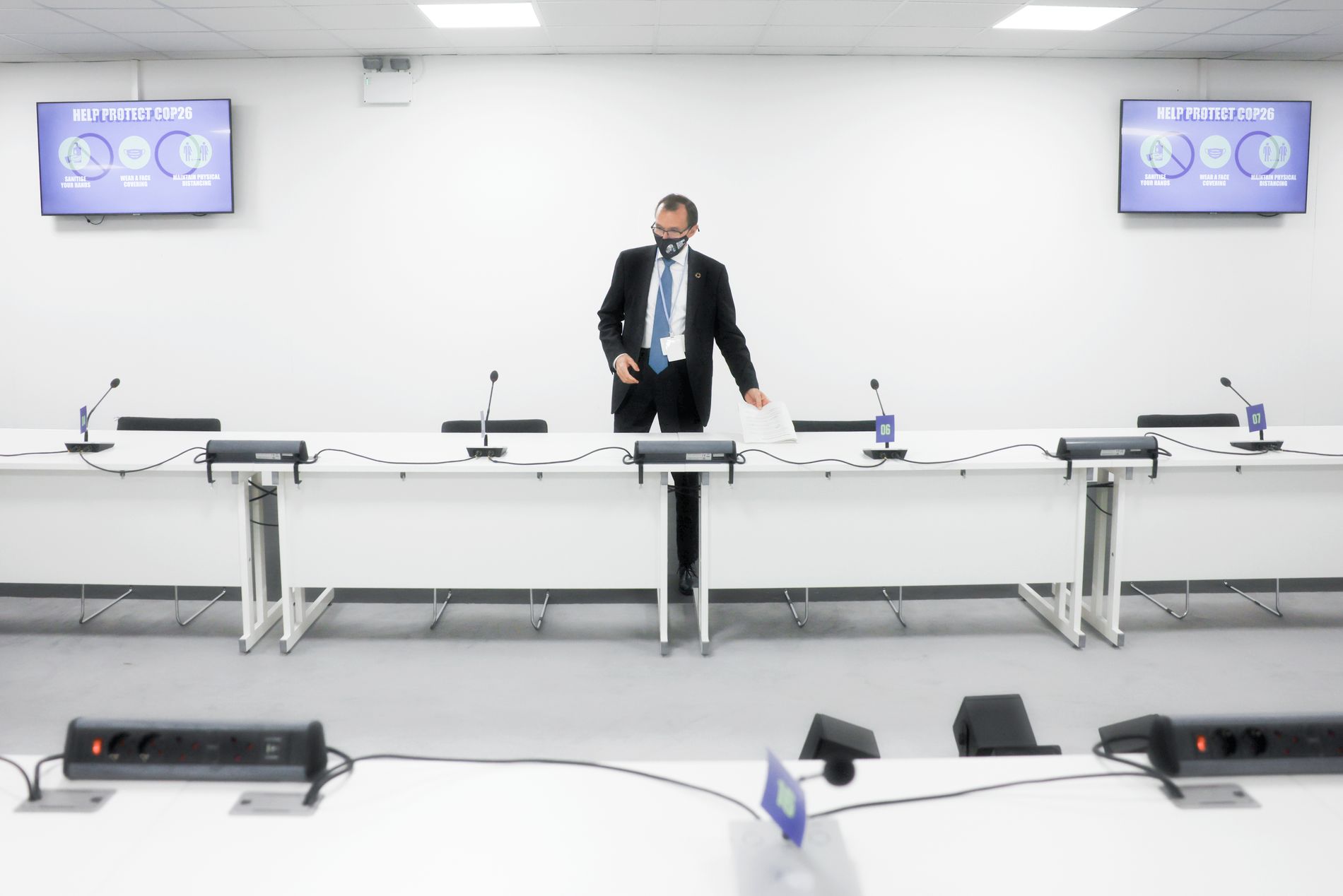 Last week, Trade and Industry Minister Jan Christian Vestre (Labor Party) announced that the new government is considering setting up a state hydrogen company.
During the climate conference in Glasgow, Minister for Climate and Environment Eide delves into the thought:
– The idea is a bit so that it will not compete with current companies, but will be a battle engine to drive large hydrogen investments in Norway, Eide (Labor) tells E24, who is meeting him at the Moxy hotel.
Eide is leading the negotiations on the quota system under the Paris Agreement this week.
– A state company is not an objective for us, but a means. We only use it as long as it is meaningful, Eide emphasizes.
– Whether it's a new company or one we already have, I can say that both Equinor and Statkraft are potential candidates, he says.
The state owns 100 percent of Statkraft and 67 percent of Equinor.
also read
Global quota system property: – Can be implemented
Several companies are investing in hydrogen
Since before, there are several large companies that have expressed interest in hydrogen. No later than this week, Norsk Hydro and the oil giant Shell signed a letter of intent for an investment in green hydrogen.
A state hydrogen company will be able to take more people in the same direction, Eide believes.
– The right wants it to be a smart idea, but it is an instrument, he says, highlighting the old story of how Statoil became state property.
– But can you make so much money with hydrogen? Why hydrogen if the state is entering something?
– Yes, we think so, in the long term. When you really want to carry out a complete decarboration, you have to have other energy carriers in addition to oil, gas and coal, says Eide.
Solution for heavy transport
The Climate Minister emphasizes that short flights, ferries and cars will be able to be electrified directly, but that hydrogen will be able to function as part of the solution for heavier transports such as maritime transport and trucks.
– Then we can enter the entire value chain – production, distribution and use. And we are so lucky to be able to produce blue and green hydrogen, says Eide.
– Bellona is right and some of the others are wrong. Because if we succeed with blue hydrogen, we can get volume in a product that can replace oil, coal and gas in the long run, says Eide.
It again depends on blue hydrogen becoming profitable and having a good climate profile, Eide says.
– It is an energy carrier that can reduce emissions more quickly, he says.
"Dialogue"
Equinor spokesman Magnus Frantzen Eidsvold confirms that hydrogen is an important part of the company's industrial plan and that they are in close dialogue with politicians.
– This fall, we launched an industry plan on how we can maintain and further develop Norway's position as an energy nation. The new hydrogen value chains are an important part of this, he says.
– The plan is based on broad political ambition, as well as the NHO and LO common industrial policy platform. To be successful, the various actors must work together. We have a close and good dialogue with several, including politicians, Eidsvold continues.
Statkraft spokesman Knut Fjerdingstad claims that the state-owned company has several green hydrogen projects in various segments, such as industry, the maritime sector and the transport sector.
– Our expertise and experience in renewable energy and energy production is important to the development of a green hydrogen value chain. The state is well aware of Statkraft's strategy, where the development of green industrial solutions such as hydrogen plays a central role, says Fjerdingstad.
Read on E24 +
Here comes the country's first blue hydrogen factory

www.aftenposten.no